Board Names Zelanko as Next Superintendent
In preparation for the retirement of Superintendent Richard Bernazzoli at the end of the June, the PASD Board of Directors has chosen Eric Zelanko as the district's next superintendent. The decision was made at the board's Dec. 4 meeting. Zelanko currently serves as the district's director of technology and curriculum, as well as grants writer. He has been employed by the district since 1985, having taught industrial arts and technology education before moving to his current positions.
Also at the December meeting, the board elected Erik Thrower as the group's president and Kathy Hough as vice president. Cindy Brickley continues as secretery, and Dennis Squillario as treasurer. In the coming year, the directors will meet as they have on the second Wednesday of every month, with the Committee of the Whole convening at 6:30 p.m. and the regular meeting immediately following.
Area Residents Invited to Join Secret Santa Program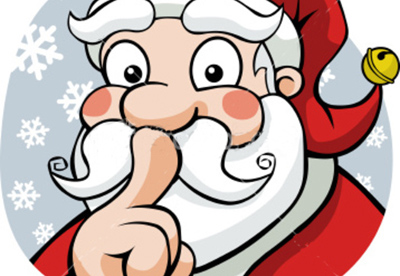 The Portage Area School District invites area residents to support the district's Secret Santa program benefitting district students. Last year our staff, students and other area residents provided toys, clothing and meals to 62 children from 24 families. This year PASD would like to assist even more people.
Students in the high school have been given anonymous lists of items needed for various families, and items from those lists are to be returned to the students' homerooms. Area residents without students in school can drop off donations, be they in the form of money or gifts, to the high school office. Questions should be directed to guidance counselor Mary Ann George at 736-9636 ext. 1290. Donations should be made by Wednesday, Dec. 11.
Second Graders Perform Corrective Math 'Surgery'

Second grade students from Team Single and Team Rozansky recently performed a Chapter 8 math check-up and surgery on paper "patients" in "O.R. 2" in the elementary school. The patients had two-digit addition problems that needed checked. If a problem was wrong, the surgeons repaired it and bandaged it. (More)
Public Elementary Christmas Concert Set for Dec. 13

Parents and other community members are invited to the Portage Elementary School Christmas Concert on Friday, Dec. 13. The band and chorus members will give two performances: one at 9 a.m. (doors open 8:30) and the other at 1 p.m. (doors open 12:30). Students will perform for their fellow students the day before. In lieu of an admission fee, guests are asked to bring, if possible, a canned good or other non-perishable item to be donated to the local food pantry.
Athletics Form Available for Public Review
The Inter-scholastic Athletic Opportunities Disclosure Form (5.1) has been completed for the 2012-13 school year and is available for public inspection by first contacting business manager Michael Kunko at mkunko@portageareasd.org. The form, which must be filed with the Pa. Department of Education, provides financial and demographic information about all the PIAA regulated sports in which Portage particpates.