PASD Honor Roll Students Announced
The 2016 second 9 Weeks Honor Roll has been announced. Congratulations to all students who worked hard to achieve these honors! Elementary School High School

Student Artwork Featured in Museum Exhibit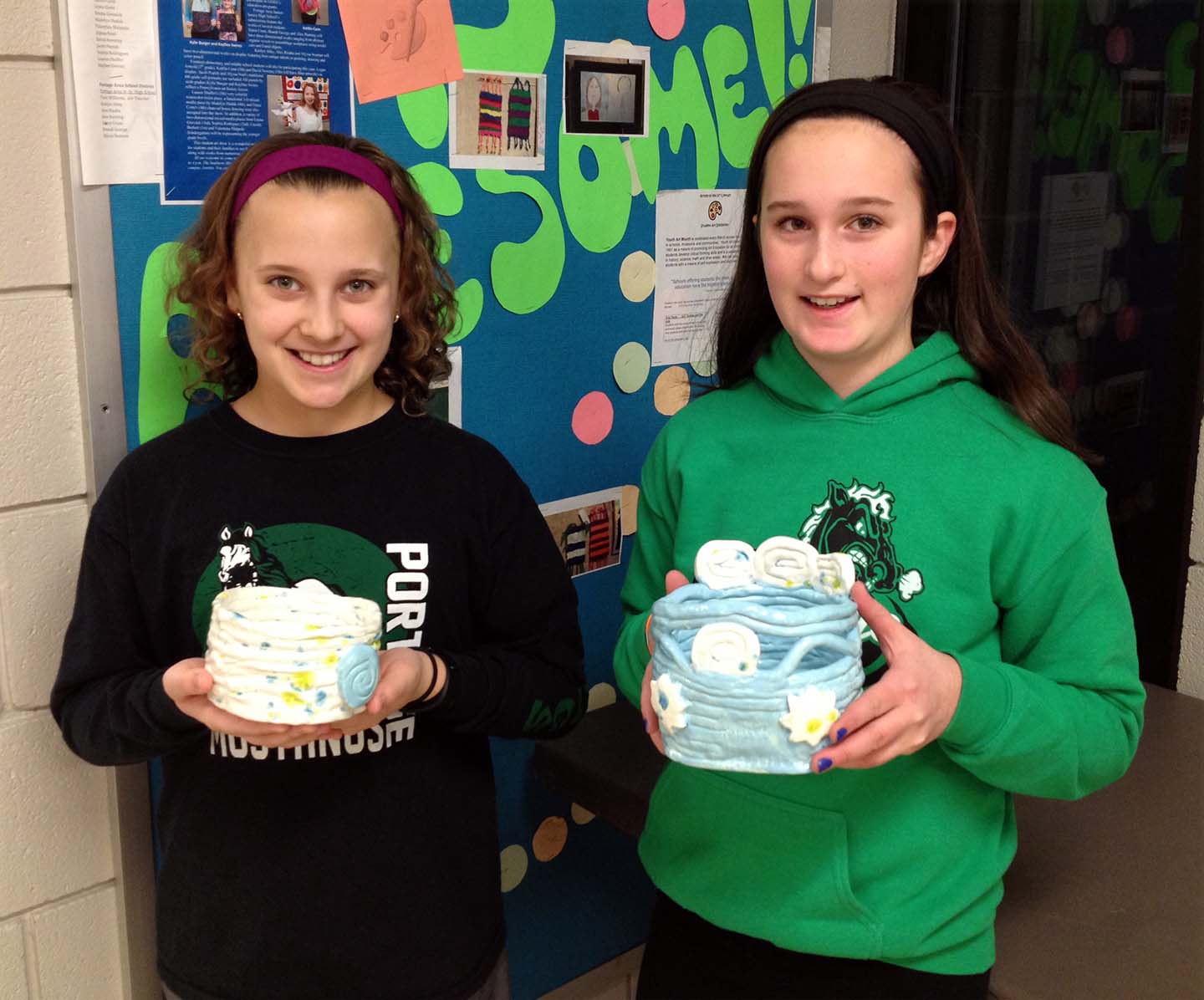 This weekend, the artwork of 20 Portage Area students will be on display at the Southern Alleghenies Museum of Art, located on the campus of St. Francis University in Loretto. A reception for the students, families, and guests will be held on Saturday, February 13, from 1:00 p.m. until 4 p.m. Please come out to support our students! (More)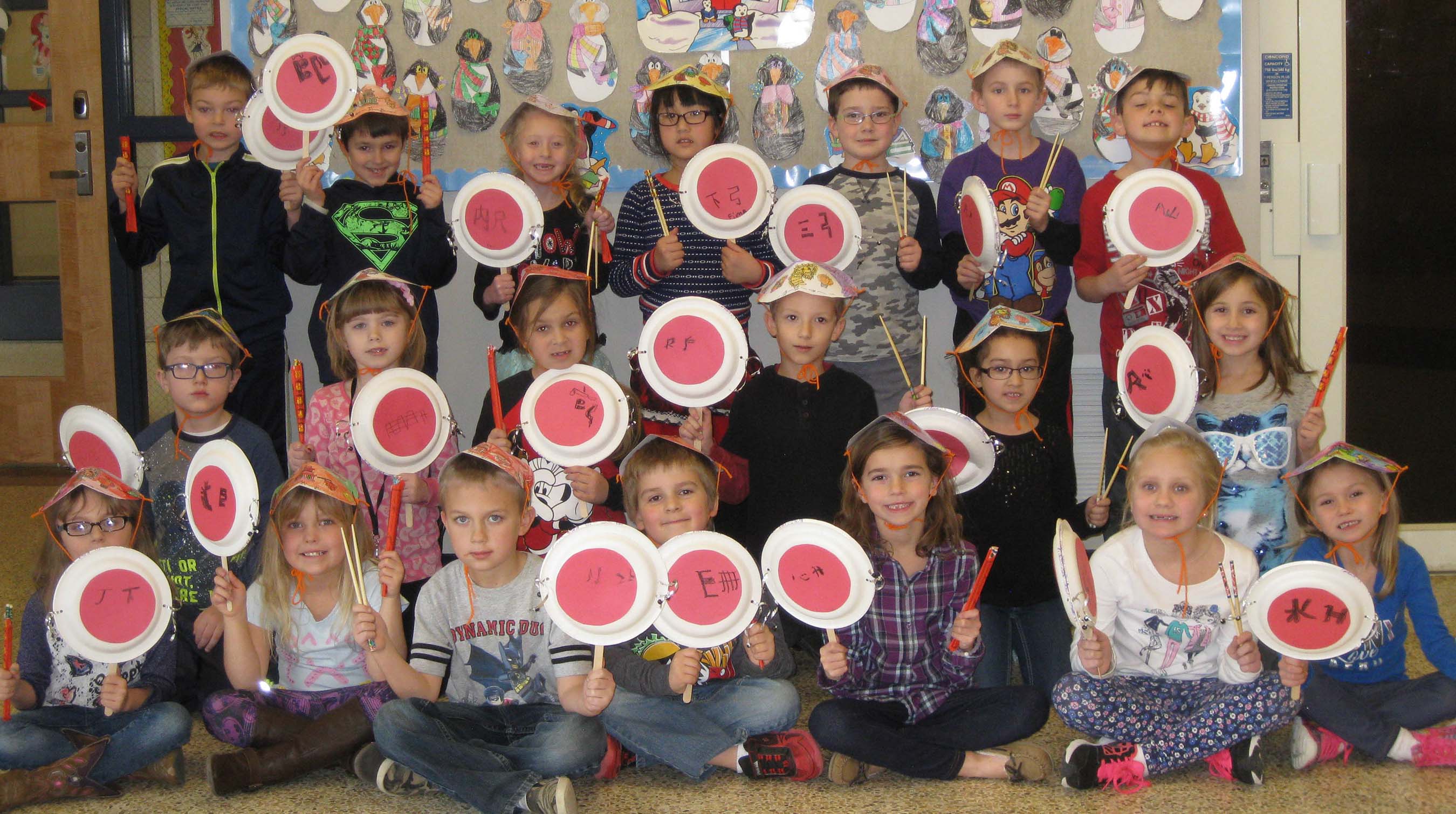 Chinese New Year Celebration
Mrs. Warfield's first grade class, along with the third grade classes of Mrs. Washko and Mrs. Borlie celebrated Chinese New Year on Feb. 8th. The day consisted of students learning to eat with chopsticks and parading through classrooms. They also listened to stories of Chinese New Year and were paired up and read about the holiday traditions.
A Great Day to be a Wrestler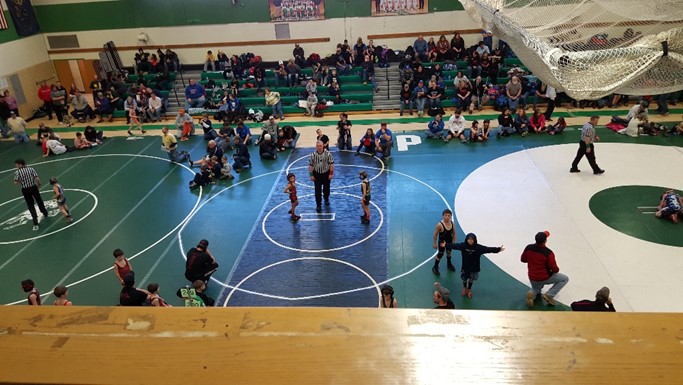 All day Saturday, January 30th 2016, Portage School held a junior high wrestling tournament. An estimate of 170 wrestlers signed up including local schools, along with kids from West Virginia, all competed against each other. Brady Ratosky, a senior at Portage Area School District, organized the tournament, with the help of Mrs. Lutz and many others. The varsity wrestling team worked the tables, keeping score and statistics. The junior high and varsity coaches also worked, helping with brackets and awards. (More)
PTO Hosts First Father Daughter Dinner Dance

The PTO is sponsoring a Father Daughter Dinner Dance that will be held on Saturday, February 13, from 6:00 p.m. - 9:00 p.m. The dance is open to any school aged girl and her father figure. Please see the registration form for more information.
An Illustrated Guide to Choosing a Major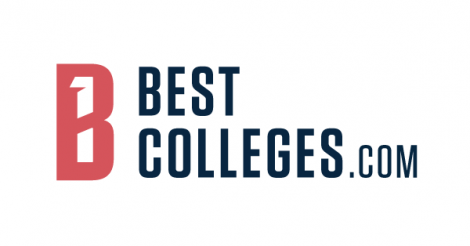 The process of choosing a major can be fraught with anxiety, but it doesn't have to be! Bestcolleges.com created a guide that is an easy to follow narrative which can help alleviate stress for you. Please take a look at what we put together here.
Financial Aid Workshop Held by Guidance Department
On Saturday, February 27, from 9:00 a.m. to noon, the guidance department will hold a financial aid workshop. During the workshop you will learn about financial aid and college expenses. You will also have the opportunity to fill out your FAFSA form online. Be sure to apply for your FAFSA ID prior to the workshop. Click here for more information.
2nd Annual PAHS Career Fair is Looking for Vendors
Would you like to be part of the 2nd Annual Portage Area High School Career Fair? We are currently looking for parents who would be interested in staffing a table at our career fair. Come present your career to our 9-12th grade students. We're looking for individuals to set up an interesting display, handout materials, answer questions about your education path and career. If you are willing to spend a fun filled morning with us, please contact Mrs. Mary Ann George, School Counselor, at (814)736-9636 or at mageorge@portageareasd.org. The career fair will be held On April 6, 2016 from 8:30-11:30 in the Len Chappell Gymnasium.
Lexi Wozniak Reaches 1000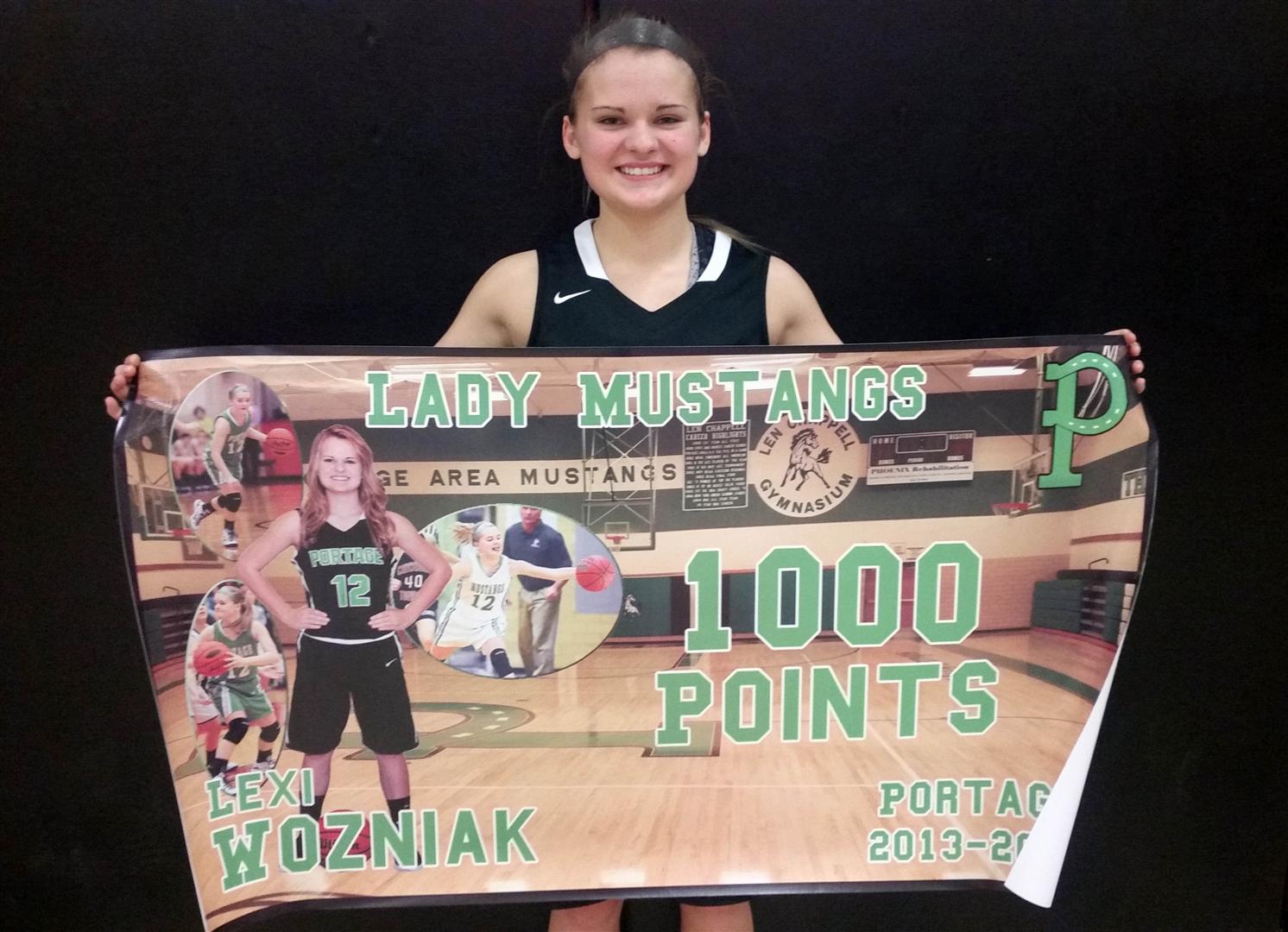 Congratulations to Lexi Wozniak for scoring her 1000th career point last week at Conemaugh Township. She is only the 8th lady mustang to reach this milestone.
National Park Service Award Poster Contest Winners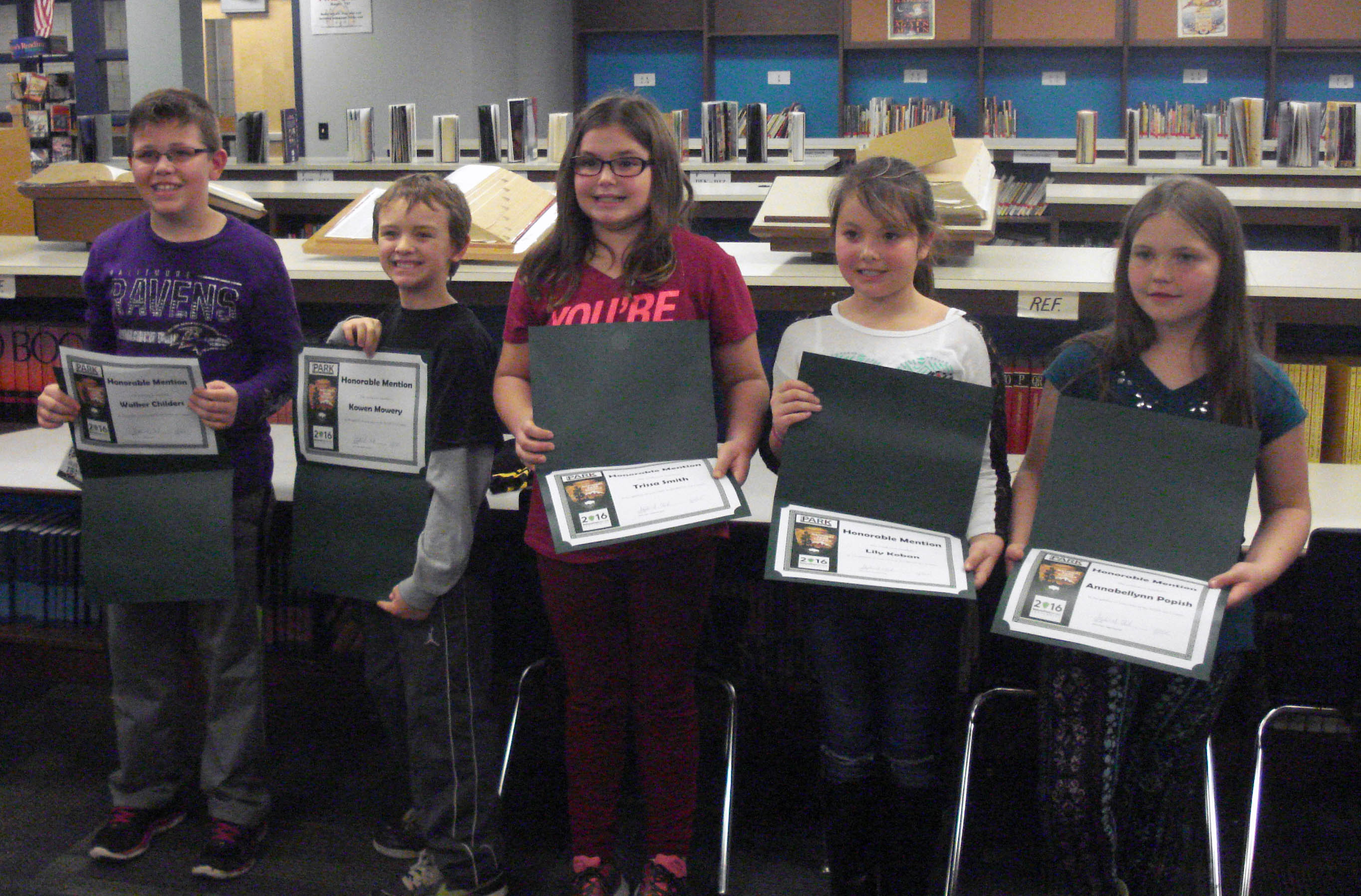 The National Park Service conducted a poster contest for 4th grade students this fall. The objective was for students to highlight a local National Park through a poster. All of our 4th grade students participated in this contest. (More)
Portage Basketball Program Named "Hoopsville, PA"
As 2015 came to an end, the Mainline Newspapers published an article on the top regional sports stories of the year. This year's winners - The Portage Boys and Girls Basketball teams and their runs to the state playoffs. The title of the article was "2015's Top Story: Portage Makes Case for Hoopsville, PA." The article was published in the December 23rd edition of the Mainline Newspapers. The writer, Jake Oswalt, made a play on the "Hockeyville, USA" contest that Johnstown won earlier in the year. If you don't receive a Dispatch, it is a must read for all Mustang Nation!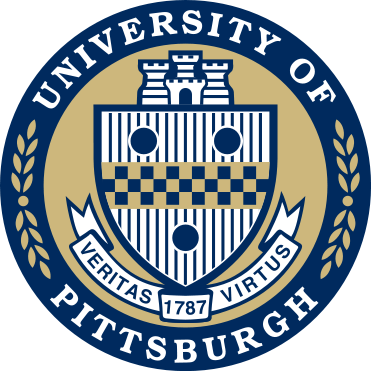 UPJ to Host Financial Aid Night
The University of Pittsburgh at Johnstown's Financial Aid Office will be hosting a Financial Aid Night which is designed to educate families on the financial aid process. The workshop is free and available to anyone who is concerned about meeting the costs of postsecondary education. Professionals will discuss the financial aid application and the types and amounts of financial aid available, and staff will be available to address individual concerns and to answer any questions that families may have regarding the financial aid process. (More)
ATOMS Scholars Summer Program Open Registration
Appalachia IU 8 is conducting the Advanced Training for Outstanding Mathematics and Science (ATOMS) Scholars Program again this summer. These are hand-on, high level, intensive science and mathematics experiences for very able mathematics and science students who will be completing grades 2 through 8 this school year. Parents or students may obtain more information and/or an application from the guidance office or at www.iu08.org/atoms. Tuition for mini-programs is $80 and the Basic Program costs $120. Selection for this program is competitive and submitting an application does not guarantee admission. Application deadline is Friday, February 26, 2016.
Information About Bus Stops and Town Sewer Project
The Portage Sewer Project is currently underway in the township and the lower end of the borough. This project has provided some challenges and concerns for the district, Tri-County Transportation and most importantly the parents when it comes to the safety of our students. Communication and a healthy dose of patience will prove invaluable when large equipment and dirt haulers are parked on your street. Everyone's cooperation is greatly appreciated. (More)
PHEAA Released the 2015 Pennsylvania Student Aid Guide
Pennsylvania Higher Education Assistance Agency (PHEAA) has released the 2015 Pennsylvania Student Aid Guide for students planning to attend a post-secondary school in 2016. We strongly encourage you to review this informational booklet and better prepare yourself for the upcoming financial aid submission deadlines. Click here to view guide.