Introducing the 2017 Prom Court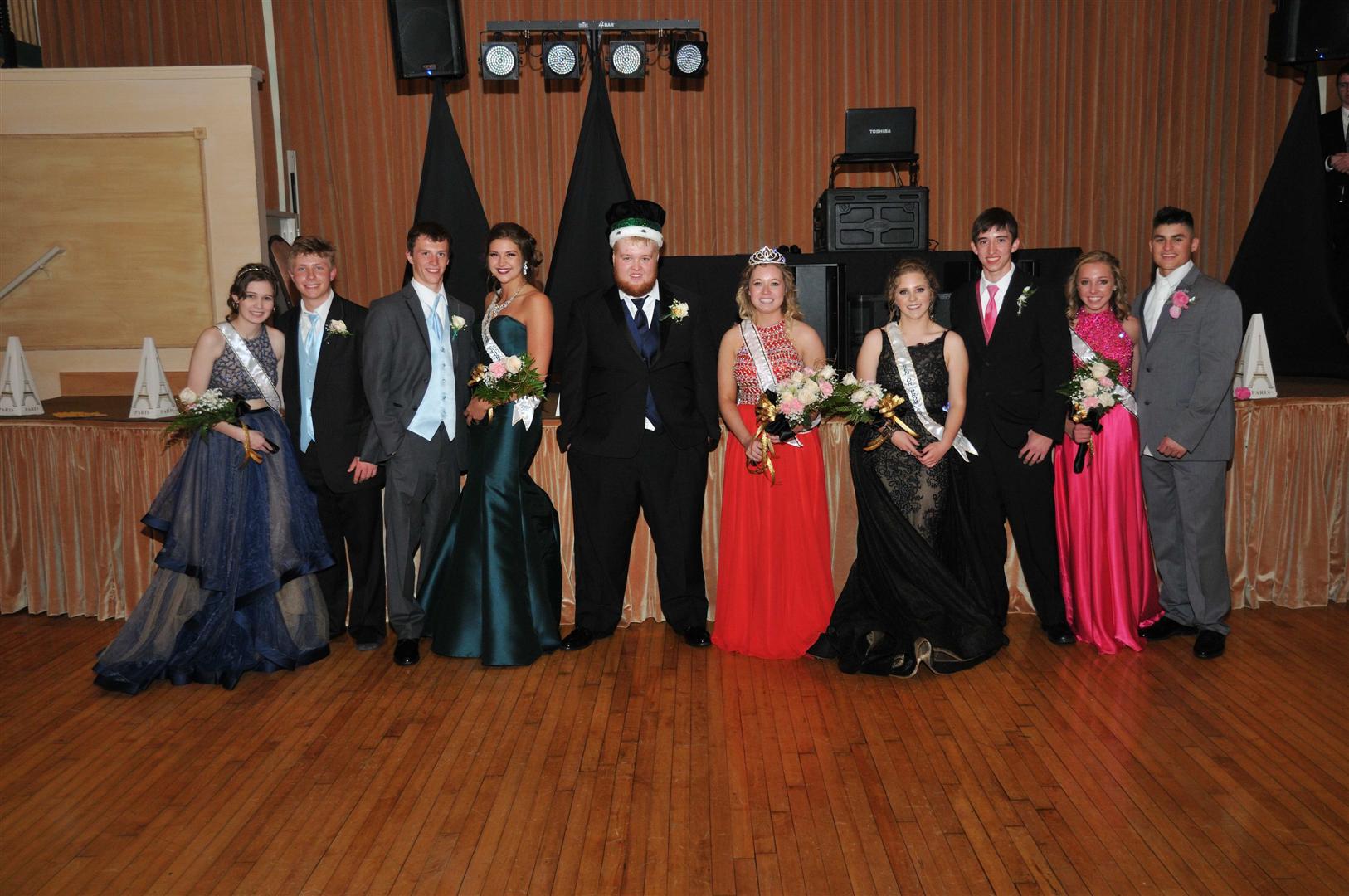 Court in order from left to right: (Juniors) Rebecca Lee & Philip Krisko (Seniors) Caleb Lutz & Lauren McCabe, King- Brady Huschak & Queen- Abigail Chobany (Seniors) Madelyn Single & Scott Petrunak (Juniors) Kasey Chobany & Thomas Randazzo (more)

PAHS Recognized by Cambria County Conservation District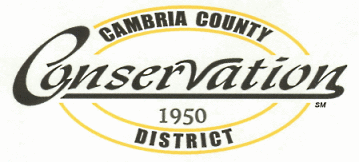 The Cambria County Conservation District has selected Portage Area High School as the recipient of the Conservation Organization of the Year Award for 2017. This award is presents to PAHS because of the school's commitment to our natural resources through numerous conservation projects including the community wide clean-up conducted each year in April. Ms. Kenny would like to give a special thank you to all of the teachers and staff who have contributed in making the yearly project a success. And a special thank you to Mr. Ray Trybus who put countless hours into the many Earth Week projects over his years at PAHS.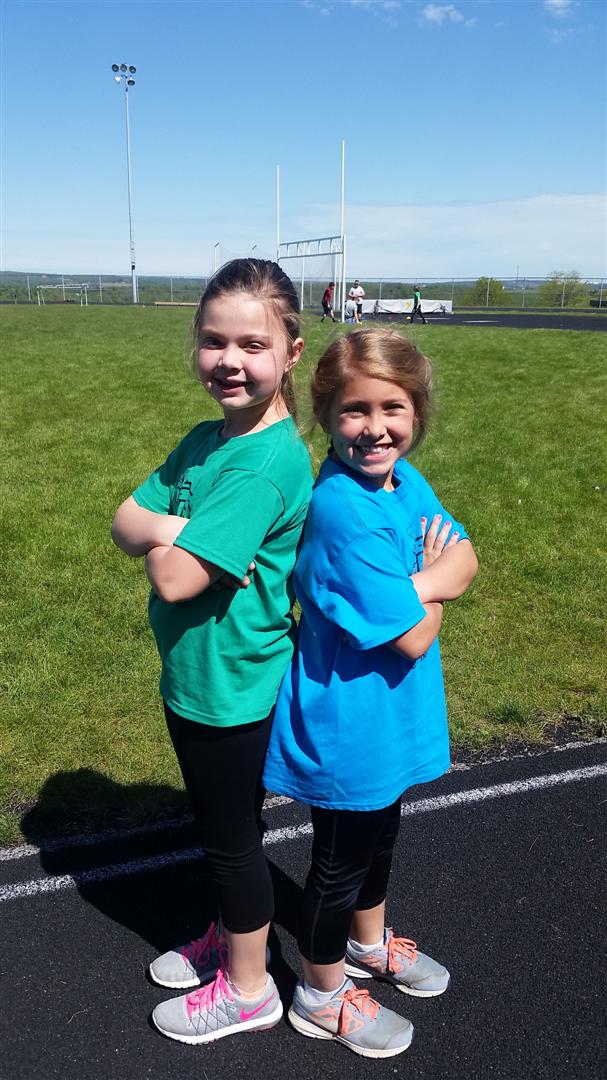 Elementary Track & Field Day
Recently, students in grades K-6 participated in Track & Field Day at the High School track. Students competed in running, jumping and throwing events and were awarded ribbons for 1st, 2nd and 3rd places. Student volunteers from the high school helped to ensure an organized and fun day for the students. (more)
Class Officer Nominations
Starting Wednesday, May 17th, students currently in 9th, 10th, and 11th grade are encouraged to nominate themselves for class officer for the 2017-2018 school year. (more)
All Aboard!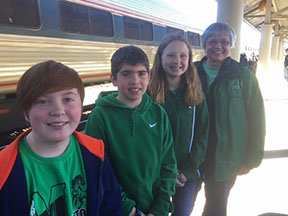 On Monday, May 8, 2017, the Elementary gifted program in collaboration with the Conemaugh Valley and Blacklick Valley programs attended a gifted support field experience. They traveled from the Johnstown Amtrac Train station to the Altoona Train station. Afterwards they toured the Altoona Railroaders Museum.
Third Grade Field Trip to Disaster's Edge
Third grade went on a field trip to Disaster's Edge Environmental Center on Friday, May 5. The students participated in environmental activities throughout the day. They learned about the water cycle and made bracelets as they traveled through the water cycle. They learned about the various birds found in our area. Then each pair of students was given binoculars to do some bird watching as they walked along the trails around the area. (more)
PA Students Attend IUP's Frech Horn Day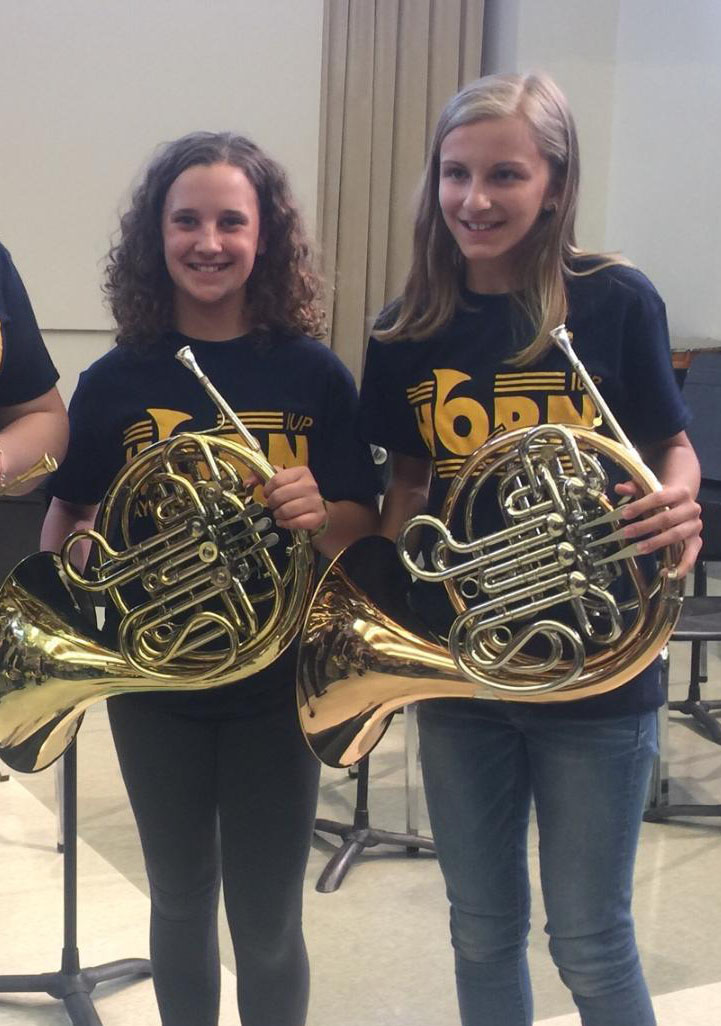 Portage students Bella Single (6th grade) and Lauren Shaffer (7th grade) attended IUP's French Horn Day on Sunday, May 7. The event began with performances by the IUP horn studio with guest artists, a group warm up and guided practice session. The day included rehearsals and lectures on Hollywood/soundtrack performance, career options, and a Q/A session on becoming an entrepreneur as a horn player. A mass horn choir performance including all attendees ended the day and included new works for horn choir as well as the Theme from Jurassic Park.
Water, Water, Get Your Water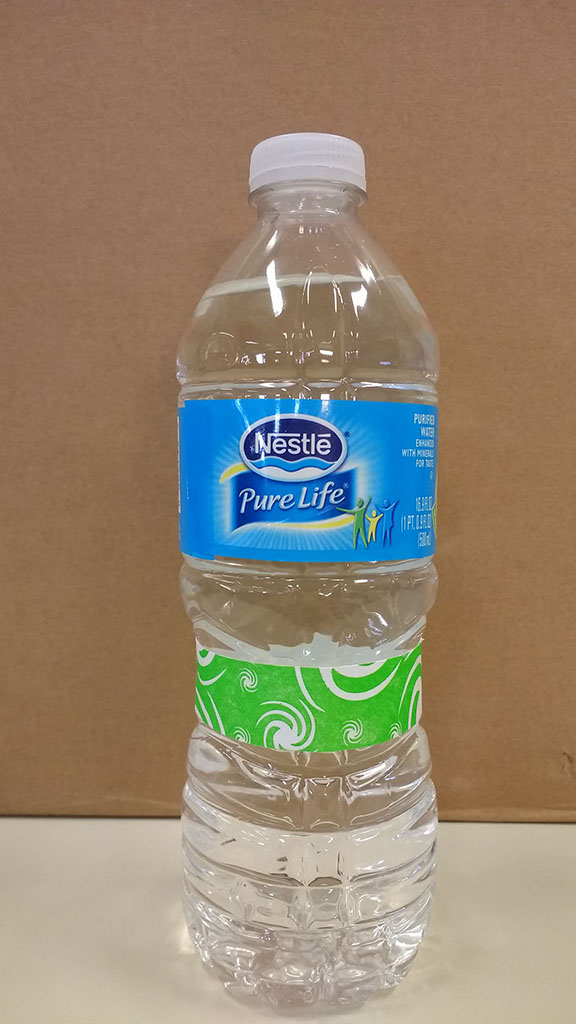 Recently, the Portage Area JR/SR High School Student Council advocated for our students to be able to carry water throughout the day. The staff and administration of the school seriously considered the council's request. They worked to eliminate possible concerns, fully acknowledging that every possible scenario could not be addressed. After much consideration, the following plan went into effect on Monday, May 8th. (more)
Fourth Graders Learn About Portage's History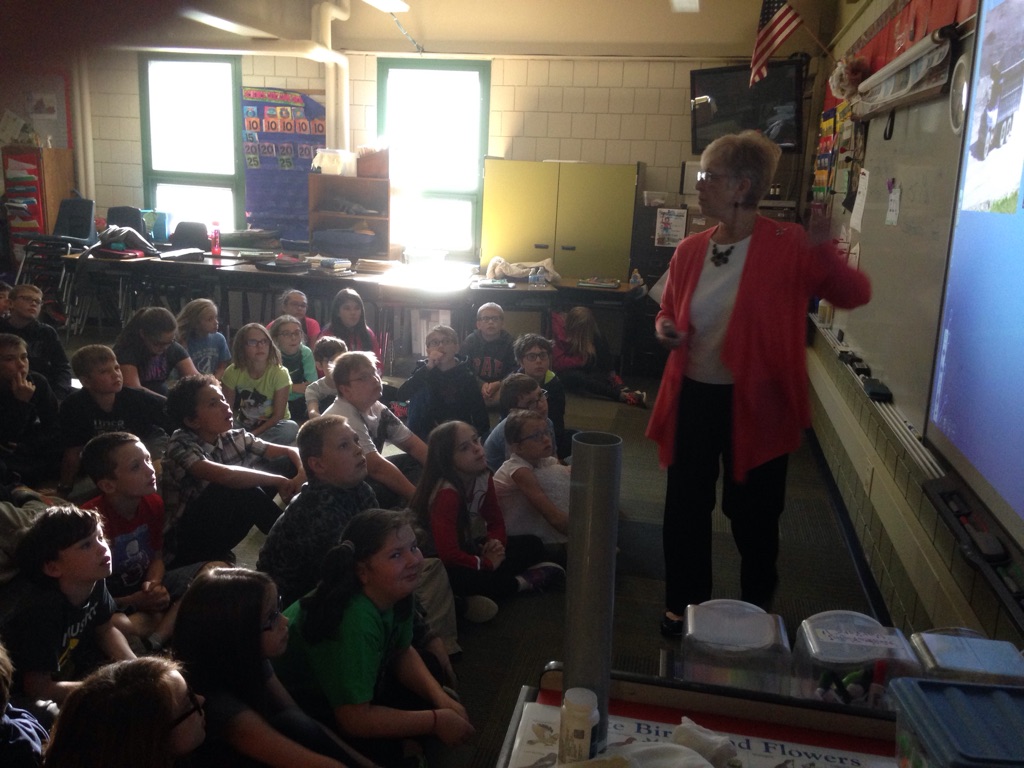 Mrs. Irene Huschak presented a fascinating history lesson about Portage. Pointing out that this area's three main industries have involved the railroad, lumbering and coal, Mrs. Huschak highlighted the importance of all three of these to the growth of this area. Talking about the importance of the coal industry, she said that, at one time, there were nearly sixty mines operating in the Portage area. She pointed out that there were no labor laws years ago and that boys as young as ten years old worked in the local mines. Through a PowerPoint presentation, Mrs. Huschak showed how coal was moved through our area. She also said how the oil and gas replaced the need for more expensive coal.
Mrs. Huschak stressed the importance of John Calvin Martin to our community. You can still note his name associated with Portage today.
Conservation District Presents to Third Grade
Recently, the third grade participated in a presentation from the Cambria County Conservation District. Jackie Ritko gave the students a little information about owls in Pennsylvania. She discussed the types of owls, benefits of having owls in the wild, their habitats, and diets. (more)
Class of 2017 Graduation Information
Graduation is quickly approaching. Click here for a list of important dates.

Juniors Participate in Mock Interviews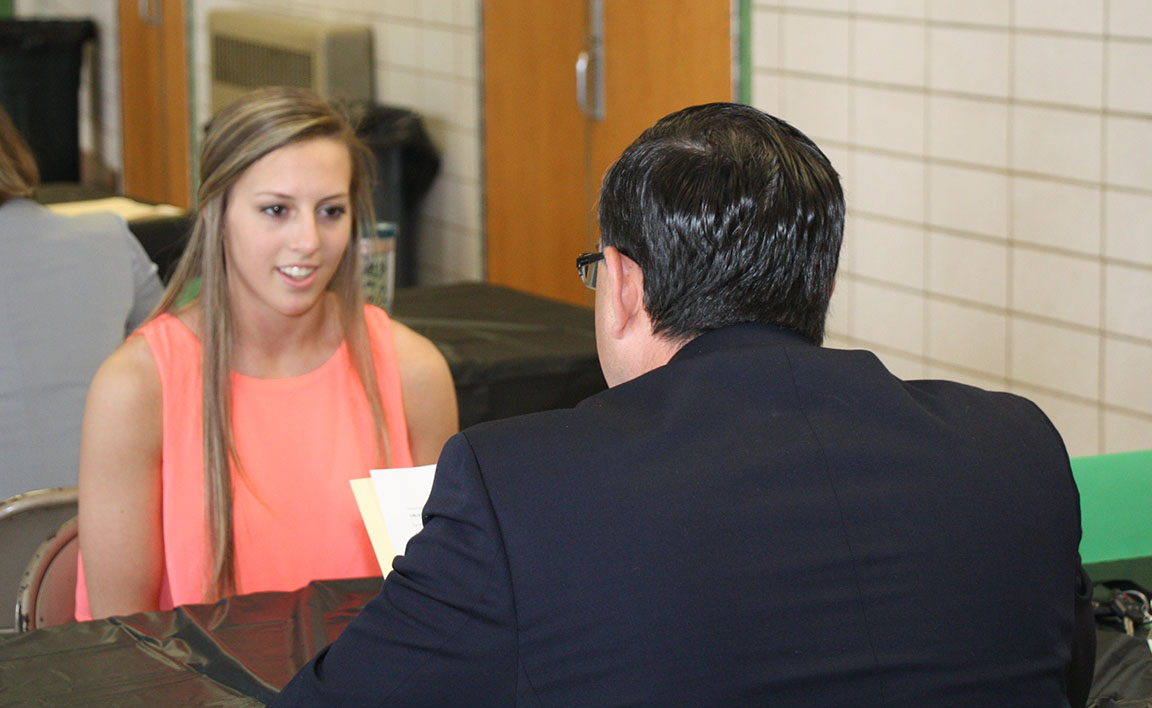 Recently, PAHS juniors participated in mock job interviews conducted by area college students and community members. According to Kristen Gribbin, who organized the event, the goal of a mock interview is to provide the students with an opportunity to practice their interviewing skills in an environment similar to an actual interview.(more)
Survey for Coal and other Energy Industry Workers
To support growth and diversification, The POWER Partners are reaching out to coal and energy impacted workers to determine interest and desire to transition into new job opportunities. We need YOUR thoughts on the direction our regional industries are heading. Recent changes in the energy industry, especially in coal and coal-fired power, are also bringing many opportunities. Please help us to better understand your current situation and where you would like to see things go.
Regional leaders are organized to make sure that the companies in these industries are stabilized and open doors to a future that includes technology and manufacturing. We need your opinion.
Take the survey at: http://www.thepowerpartners.org/
Art Students Paint Mural for US Postal Mail Building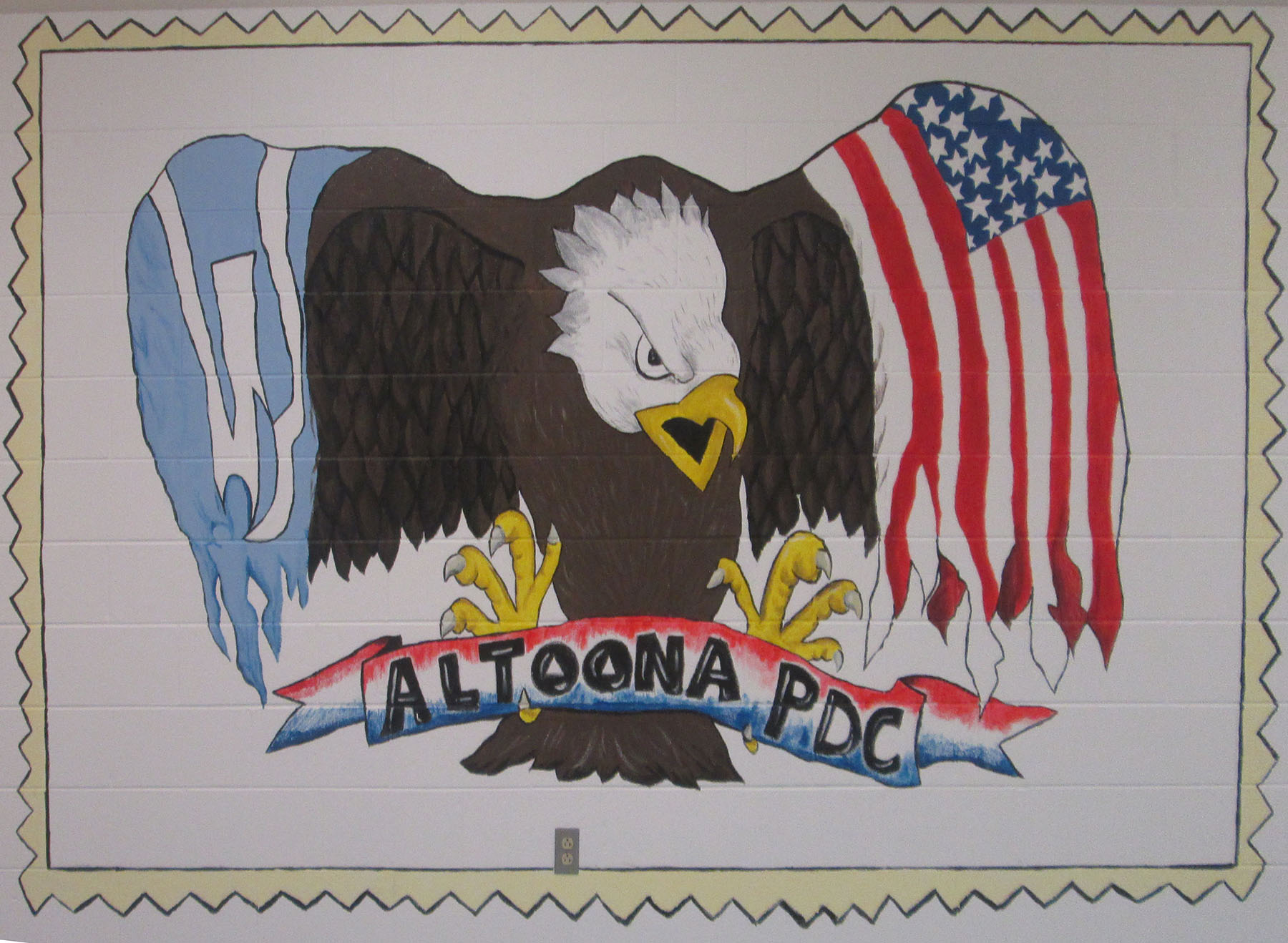 Mr. Robert Koval, former graduate of Portage Area High School and manager of the United States Postal Mail Processing building, Altoona PDC located in Duncansville, commissioned the Art Department in the High School to create a mural for their newly renovated lobby. The design also will be used as their new logo.
Students Makayla Klein (11 grade), Christopher Hartline (10 grade), Kaylee Koval (10 grade),and Alexis Miller (10 grade) all produced sketches and contributed to painting the mural.
New Immunization Requirements for School Age Children
Please note the Department of Health has changed the school immunization regulations starting August 2017.
The changes include the following:
*combination form for diphtheria and tetanus
*pertussis vaccination
*combination form for measles, mumps and rubella
*meningococcal conjugate vaccine for entry into the 12th grade
* or in an ungraded school in the school year the student turns 18
If you have any questions, please contact your child's physician or feel free to contact your school nurse at 814-736-9636, ext. 1310 in the HS and 814-736-9636, ext. 1370 in the ES, as we can be a valuable resource in helping you understand just what you may need as we enter the upcoming school year. (more)