The Altoona Curve and Subway Present Bully Busters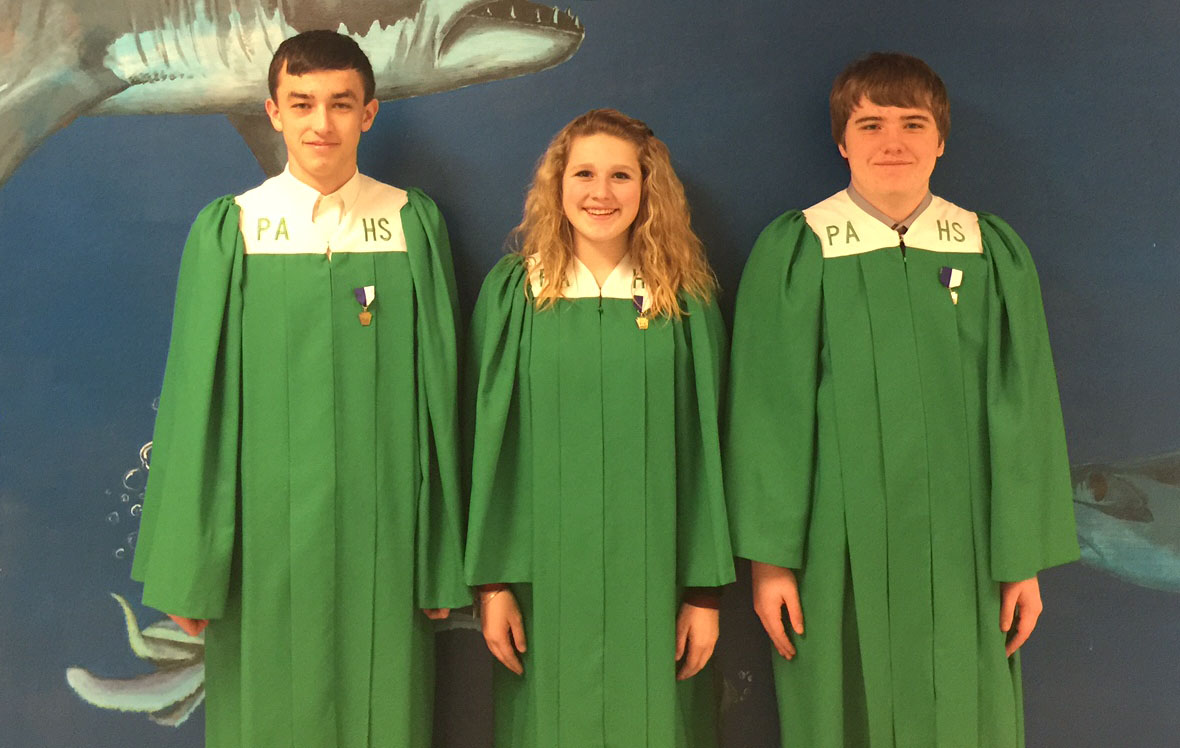 The Altoona Curve and Subway teamed up to present Bully Busters. Loco and Miss Alyssa worked together to helped the kids learn 4 bully busting tips.
1. DO NOT bully or fight back
2. Talk to a trusted adult
3. SUPPORT the bully target, not the Bully
4. Stick with your buddy
The students recited a pledge promising to help others with Loco and Miss Alyssa. They also received an activity booklet filled with great activities and tips. Mrs. Pisarski stated, "The student and had a fun time while learning a great deal!" (more images)
The Challenge Program Kicks Off at Portage Area High School
Pictured above are the award winners for the 2015-16 school year.
To kick-off the 2016/2017 Program year, students from Portage High School were recently introduced to The Challenge Program, Inc. during an orientation assembly at their school. The assembly theme was an Olympic trial that demonstrated the interview screening process to help students Qualify for Success.
During the assembly, students in the sophomore, junior, and senior classes were introduced to local career opportunities. Throughout the year, they will be eligible to compete for financial awards in five areas linked with academic and workplace success: Attendance, Academic Improvement, Academic Excellence, STEM (science, technology, engineering, math) and Community Service. The school's business partners for the 2016-2017 school year are Wessel & Co. and Mount Aloysius College.
Junior vs. Senior Powderpuff Flag Football Showdown

The annual junior vs. senior powderpuff game is set to take place at the high school football stadium on Saturday, October 8, at 6:00 p.m. The game is being organized by Logan Baumgardner and Erika Thrower as their senior project.
It's School Picture Time
Lifetouch will be at the elementary school on Wednesday, October 12th to take school portraits. Extra order forms can be found in the school office.
Annual Portage vs. Windber Blood Drive Scheduled


The annual Portage vs. Windber blood drive will be held on Wednesday, October 5, in the high school gymnasium. The drive will be open from 8:00 a.m. to 7:00 p.m. Donors are asked to please schedule your appointment time in advance at www.redcrossblood.org.