Click here to see the list of scholarships available to seniors.
PRE-K/KINDERGARTEN REGISTRATION 2017-18
Mr. Christian Serenko, Principal of the Elementary School has announced that the Portage Area School District will hold registration for Pre-School (K-4), new Kindergarten (Kdg) and New First Grade (1st) students on Wednesday, April 19, 2017 in the Nurses' Suite of the Elementary School. Registration will be completed with the School Nurse. Children already attending Pre-School or Kindergarten classes at the time of registration will not need to register again. Children need not be present at the time of registration as no testing will be administered. (more)
QR Code Scavenger Hunt
Recently in the Elementary school, Mrs. Stiver's 5th grade math classes participated in a QR code scavenger hunt. The students had to scan the codes which were spread throughout the school in order to get a math question. They then had to solve it, and look for their answer on a different code. (more)
Elementary School Celebrates Read Across America Week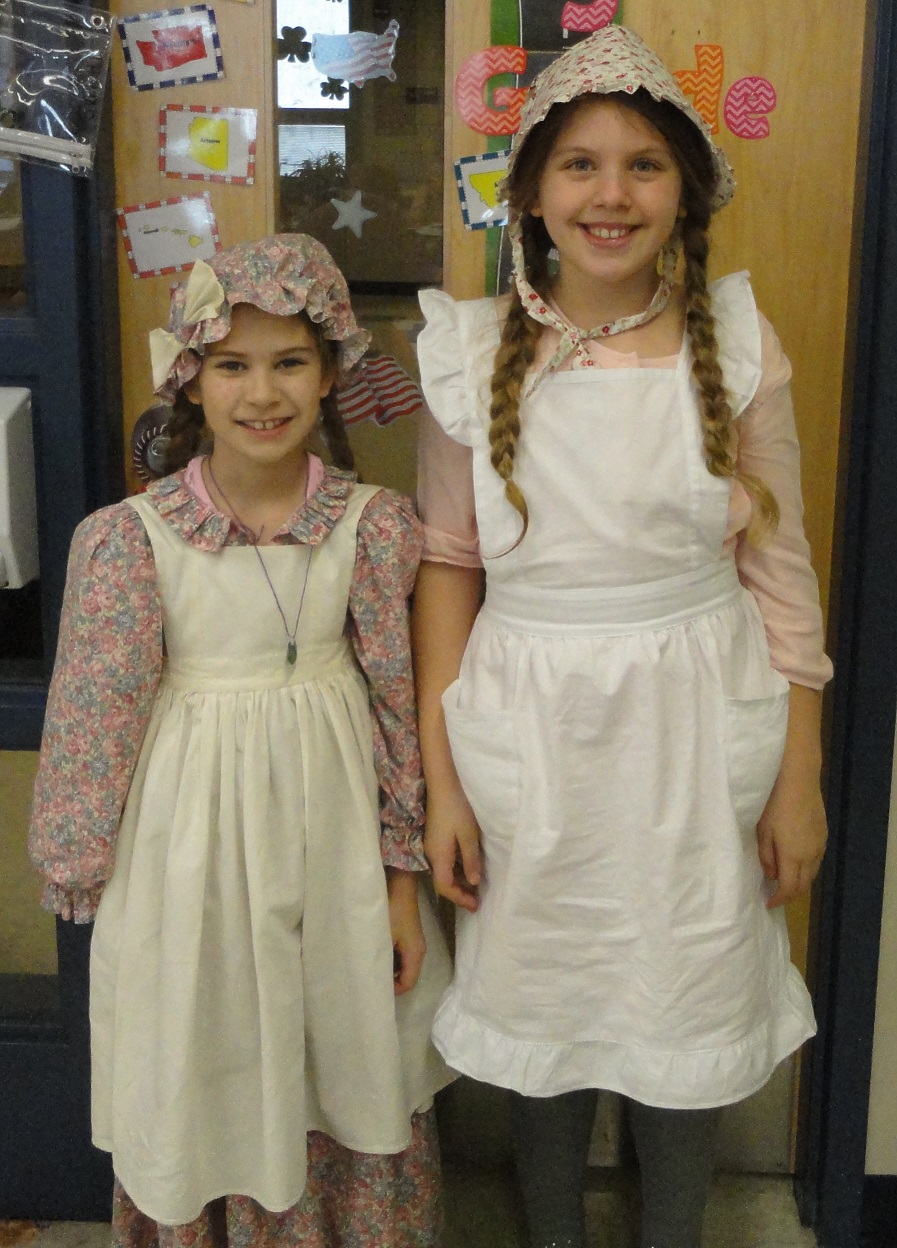 Elementary school students participated in Read Across America Week, in honor of Dr. Seuss' birthday. Each day of the week had a different theme related to reading and Friday was dress as your favorite book character day. The students who dressed paraded through the auditorium and classrooms to show off what they wore. The Johnstown Tomahawks also stopped by to read, answer questions, and sign autographs. Officer Leyo, Mrs. Amy Burkett, Mrs. Pisarski, Mr. Serenko, and Mr. Zelanko were celebrity speakers as well. (more)
Elementary Art Work on Display at SFU
The artwork of 20 Portage students will be on display at the Southern Alleghenies Museum of Art, located on the campus of St. Francis University in Loretto. Congratulations to the elementary students whose art work will be on display until April 8. (more)
Madelyn Single Advances to Regional Band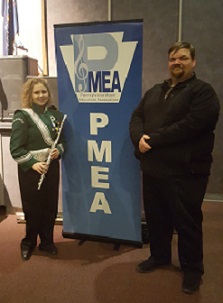 Portage Area High School Senior, Madelyn Single, recently participated in district band. In preparation for the February 10th concert, she spent three days practicing with other area high school students at Westmont Hilltop High School. Maddy received a high enough score during auditions to advance to Regional band that will be held March 22nd through the 24th at Richland High School.
Former UFC Fighter Speaks to PAHS Students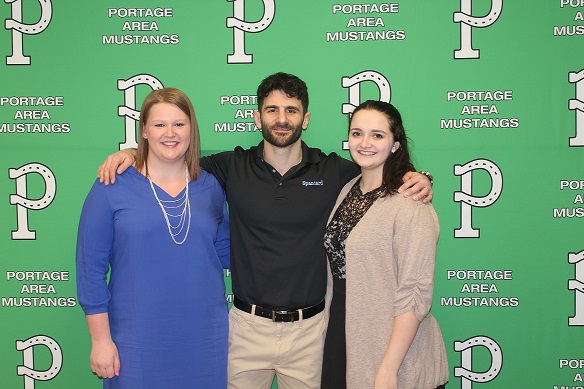 Former Hollidaysburg wrestler, teacher, and coach, Charlie "The Spaniard" Brenneman spoke to the Portage Area High School students on Thursday, February 16th. Mr. Brenneman shared his program, "Write YOUR Story", to encourage students to pursue their own personal dreams and aspirations. At the conclusion of the assembly, Charlie participated in a meet-and-greet with PAHS students which allowed for one-on-one conversation. He also had his autobiography, Driven: My Unlikely Journey from Classroom to Cage, available for students which tells the story of The Spaniard's humble upbringing in Central PA to his international success as a professional athlete. This program was organized by Emily Krisko and Kayla Vocco as their senior project, with the help of Mr. Kassick and Mrs. Gdula.
Diversity in Sports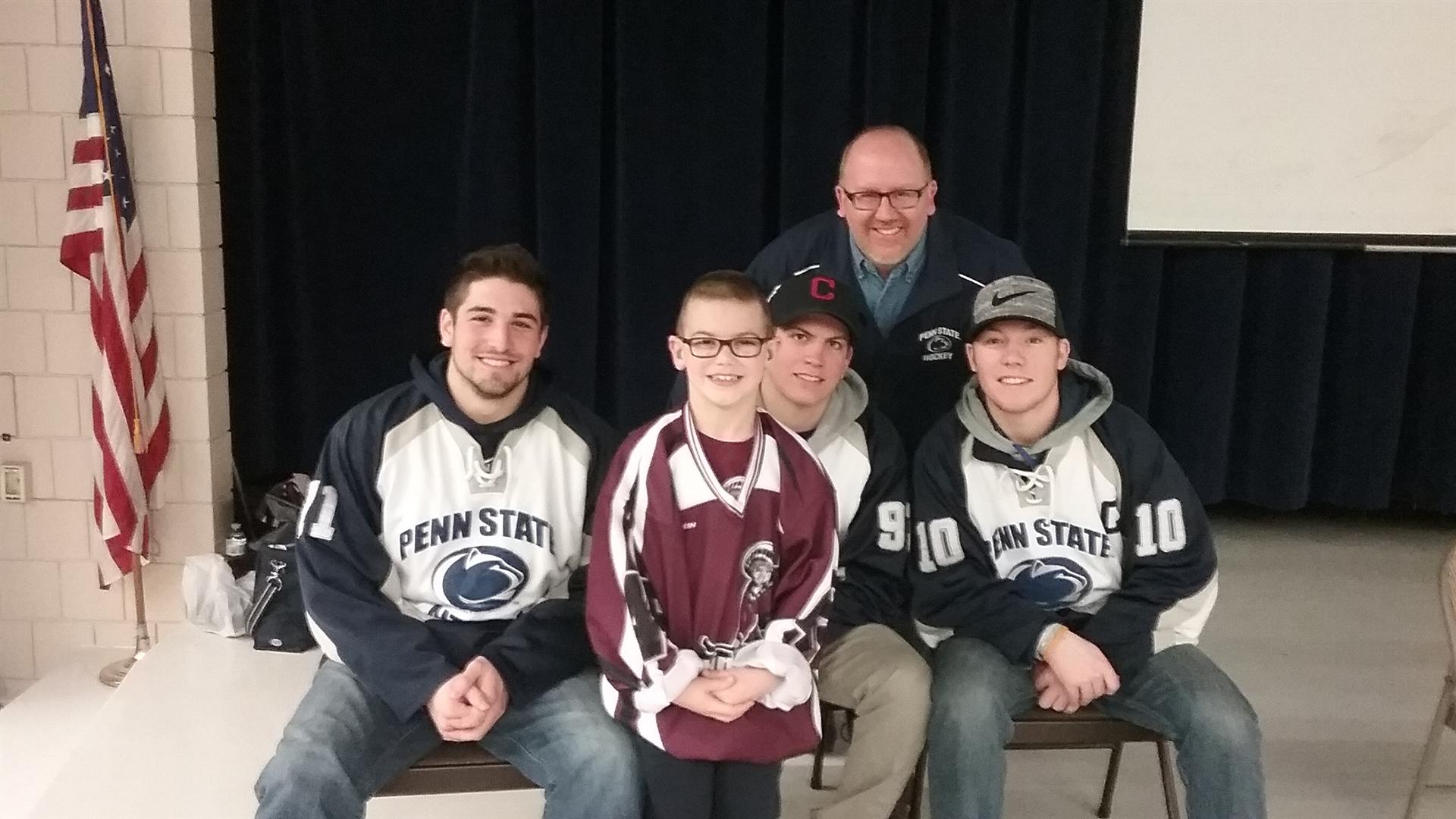 Maryellen and Dan Young, parents of Brayden Young of our school district, organized an assembly on February 3rd to raise awareness about Diversity in Sports. Brayden has been playing sled hockey for the Sitting Bulls Sled Hockey Team in Johnstown since June 2016 and currently plays goalie for the Novice team. To share the message of Diversity in Sports, Brayden's parents invited many speakers to the assembly to share their stories. (more)