Jr/Sr High School to Practice Emergency Response
October 12th, 2015, students of the Portage Area Jr/Sr High School will be participating in a threat assessment training program called A.L.I.C.E. The program is designed to heighten student and staff awareness to a variety of dangerous situations that have occurred across the nation in public settings, including schools, colleges, and events. The situations include threats made against schools or public places, active trespassers looking to do harm, or building emergencies that require evacuation. The Jr/Sr High School will run several scenarios throughout the morning of October 12 attempting to give our students and staff the latest possible strategies when it comes to a variety of dangers schools face. (More)
District Moves Library Card Catalogs to the Internet


The Portage Area School District libraries have moved their digital card catalogs over to the Internet, allowing students to search the libraries' collections from anywhere with an Internet connection. The new system is connected to the libraries' circulation computers, giving patrons a "live" view of whether a book is checked in or out. In addition to its universal access, the system backs up records daily and is set up to handle information about newer forms of media such as e-books and audiobooks. The high school has already started building an e-book collection, and the elementary school is soon to follow. No password is required to search the catalogs, which can be reached by clicking on the "PASD Libraries" icon on the right-hand side of this page.

Information About Bus Stops and Town Sewer Project
The Portage Sewer Project is currently underway in the township and the lower end of the borough. This project has provided some challenges and concerns for the district, Tri-County Transportation and most importantly the parents when it comes to the safety of our students. Communication and a healthy dose of patience will prove invaluable when large equipment and dirt haulers are parked on your street. Everyone's cooperation is greatly appreciated. (More)
Portage Art Students Enter Paint the Plow Contest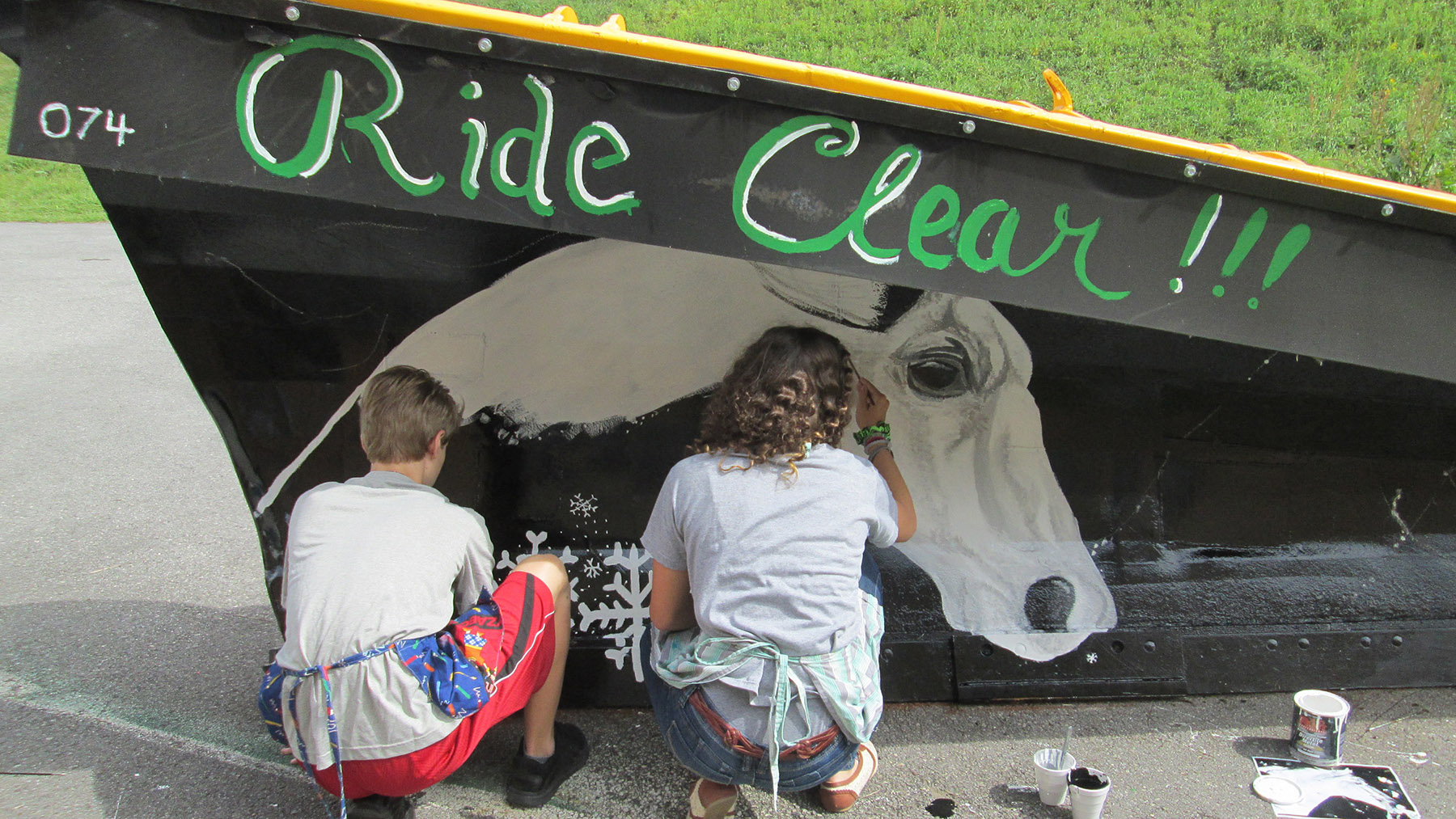 Portage high school art students are taking advantage of the PennDOT sponsored Paint the Plow contest that is to feature a winter safety message and area school mascots. These plows will be used to clear the roadways through the winter months. The community can visit PennDOT's facebook page and vote for their fan favorite, The winner will be announced on October 27th at the district PennDOT office in Ebensburg by the PA Secretary of Transportation, Leslie Richards. The plow will be picked up from Portage High School on October 2nd.

PHEAA Released the 2015 Pennsylvania Student Aid Guide
Pennsylvania Higher Education Assistance Agency (PHEAA) has released the 2015 Pennsylvania Student Aid Guide for students planning to attend a post-secondary school in 2016. We strongly encourage you to review this informational booklet and better prepare yourself for the upcoming financial aid submission deadlines. Click here to view guide.
Annual Junior vs. Senior Powderpuff Game Scheduled
Powderpuff is an organized sporting event for girls to participate in flag football and boys to be sideline cheerleaders. It has been an annual event here at Portage for over 10 years. This year, the powderpuff game will be held Friday, October 9th at 6:00 p.m. at the football stadium. Anyone interested in purchasing a shirt for $10.00 can contact Cammi Baumgardner or Ally Lenz.
Elementary Student Council Holds McTeacher Night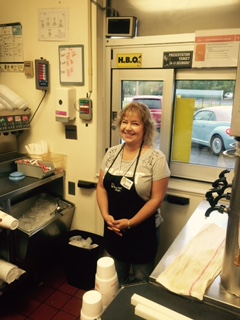 On Monday, Sept. 21 the Elementary Student Council hosted a McTeacher Night at the local McDonald's restaurant. Many teachers from the elementary school volunteered to work the event. Students were excited to see their very own teachers serving them burgers and fries. The event raised $332.00 to be used for school activities. Click here to see more images.
Fourth Grade Students Write Letters for Operation Gratitude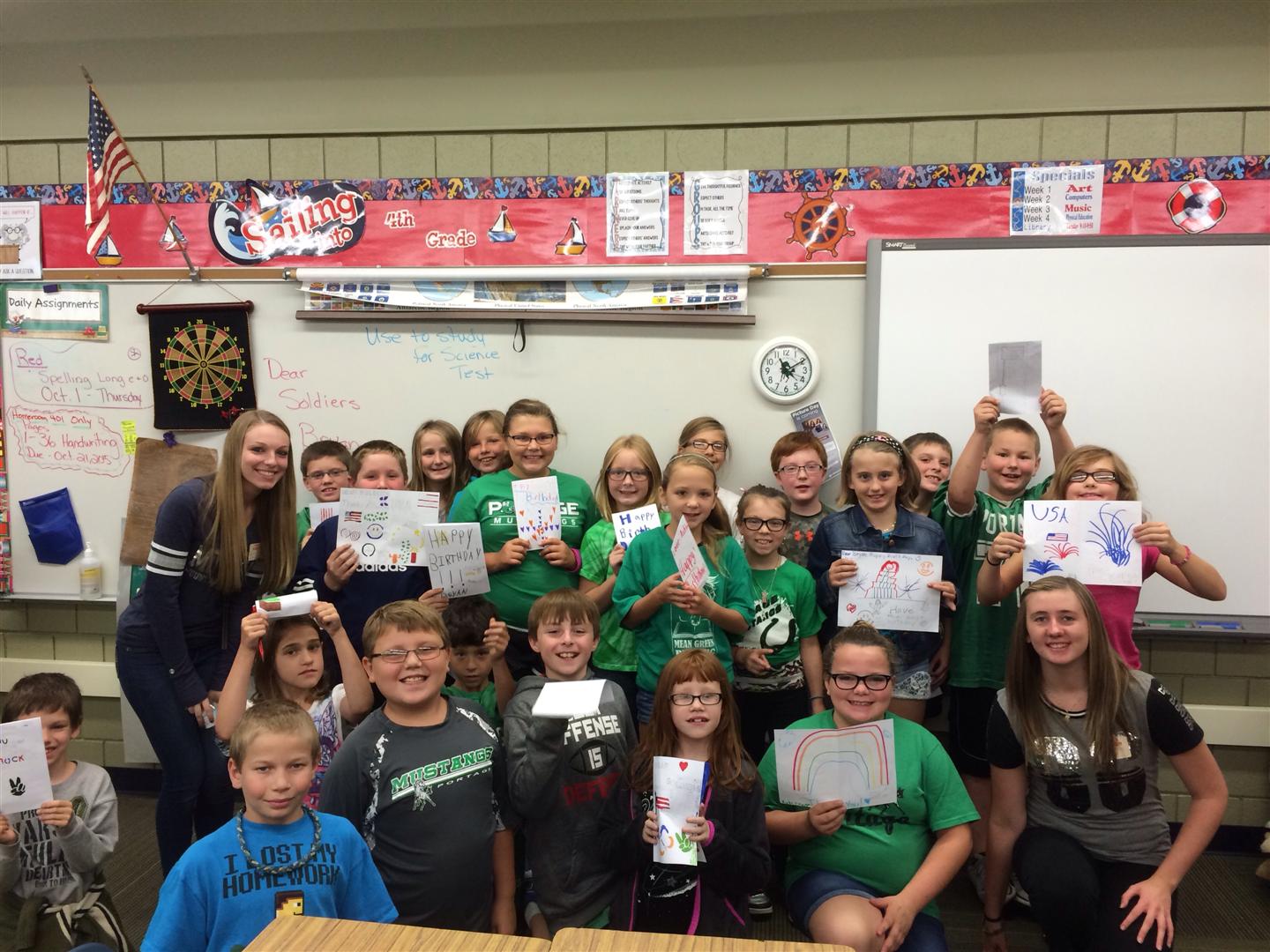 Recently students from Mt. Aloysius College, Sarah Popish and Sabrina Guida, visited with fourth grade students to encourage them to write letters to the soldiers serving overseas. Through Operation Gratitude and community service from these college students, our students were introduced to the importance of community service and also to understanding the hardship soldiers face leaving their love ones as they protect our country. Just a simple letter could make the difference in a soldier's life. Students in the fourth grade were eager and willing to design and write letters.