There is no school on Monday, October 14, 2019.
Halloween Window Display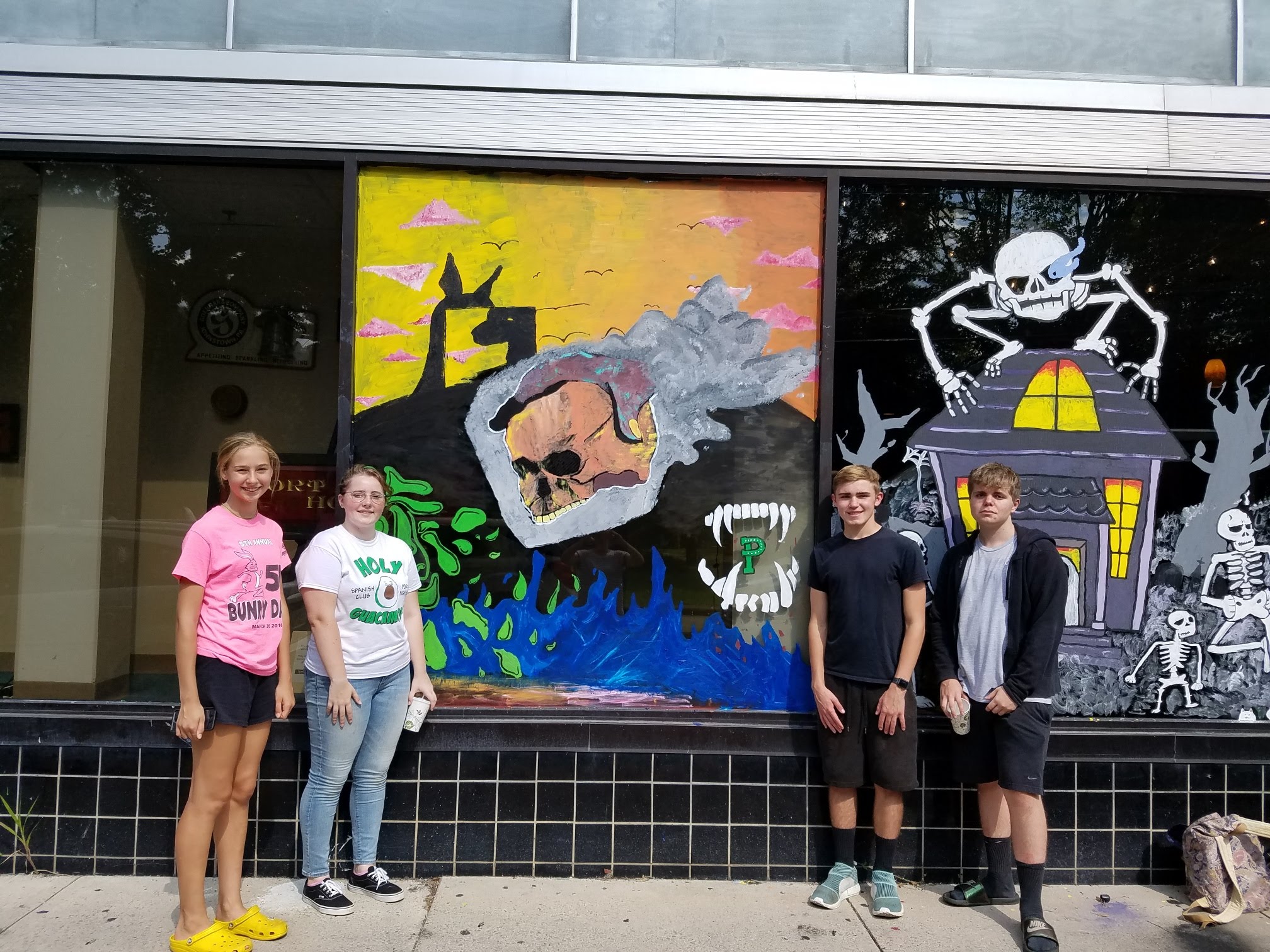 On October 1st, Art students from Mrs. Williams Visual Arts classes painted a Halloween Window at the Press Bistro in downtown Johnstown. The display is a part of the annual Halloween festivities hosted by Discover Downtown Johnstown Partnership. Dawson Tarachko (junior) drew and painted the design and Alyssa Noel (junior), Darren Koss (junior) and Julia Papcun (sophomore) contributed their painting talents to make this year's window a success! If you are in the area, please check out our artistic student's hard work!
ALICE Training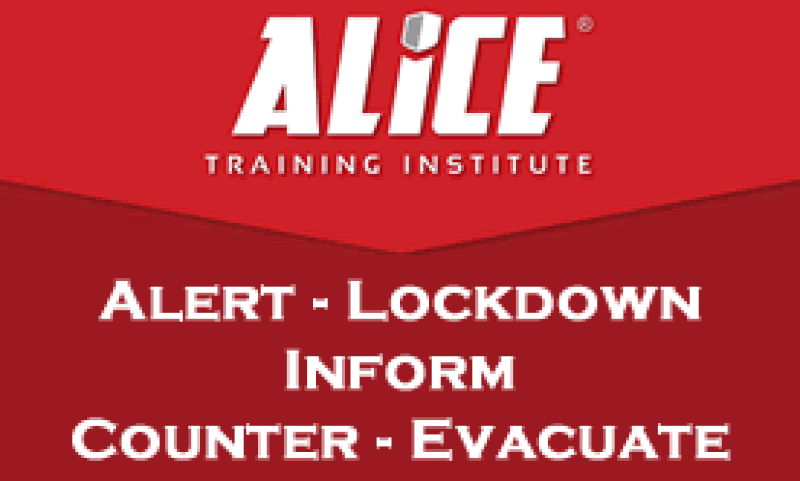 On September 4th, 2019, students of the Portage Area Jr/Sr High School participated in a threat assessment training program called A.L.I.C.E. The program is designed to heighten student and staff awareness to a variety of dangerous situations that have occurred across the nation in public settings, including schools, colleges, and events. The situations include threats made against schools or public places, active trespassers looking to do harm, or building emergencies that require evacuation. The Jr/Sr High School will run several scenarios throughout the afternoon of October 11 attempting to give our students and staff the latest possible strategies when it comes to a variety of dangers schools face. (More)
Incoproating Technology in the 2nd Grade Classroom
Students in Mrs. Horn's 2nd grade class created a video of a Native American folktale "The Strongest One" using an app. called ChatterPix. Using ChatterPix the students were able to take a picture of something, draw on a mouth, and animate the picture as if it were talking when you record yourself. Each student in the class had a part in the play and they recorded their lines using ChatterPix. Click here to enjoy their work.

2019 Homecoming Queen, Court and Their Escorts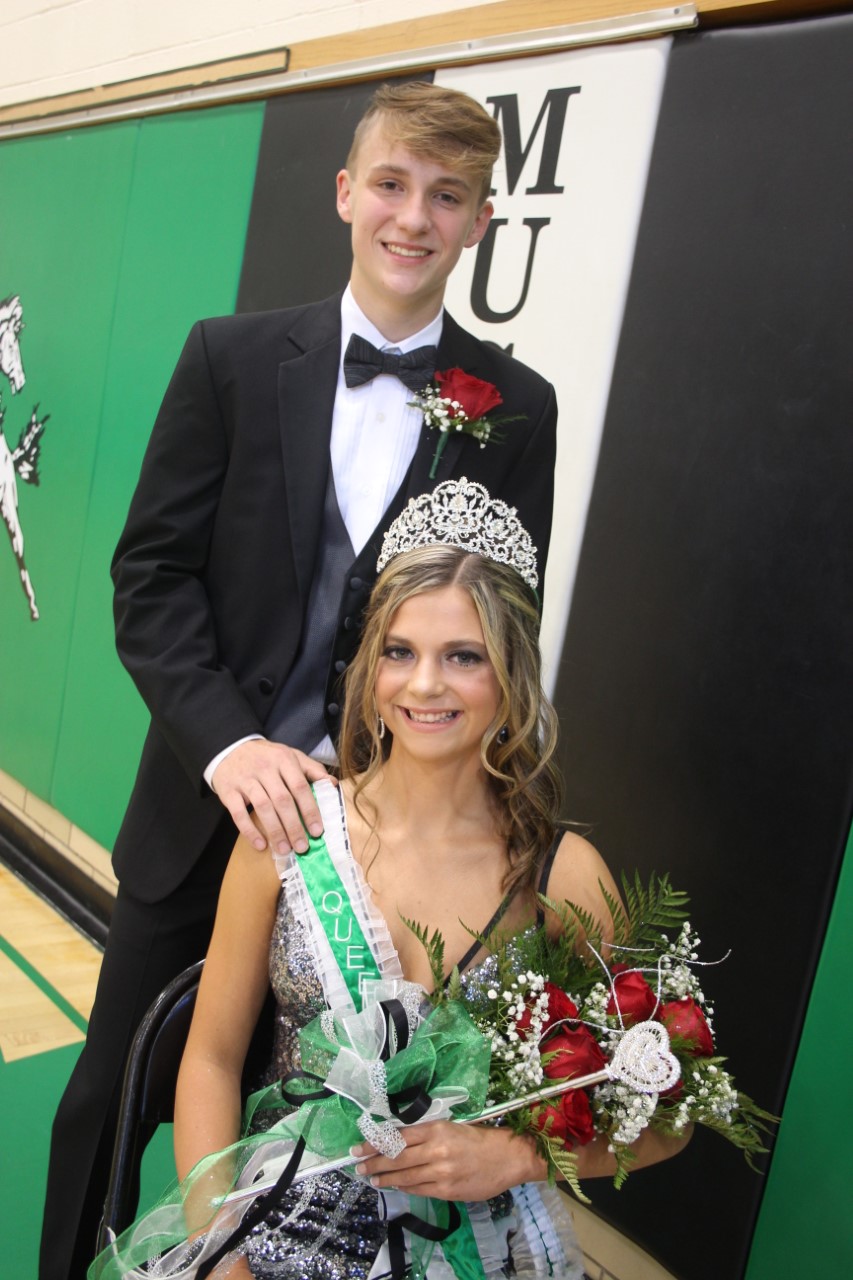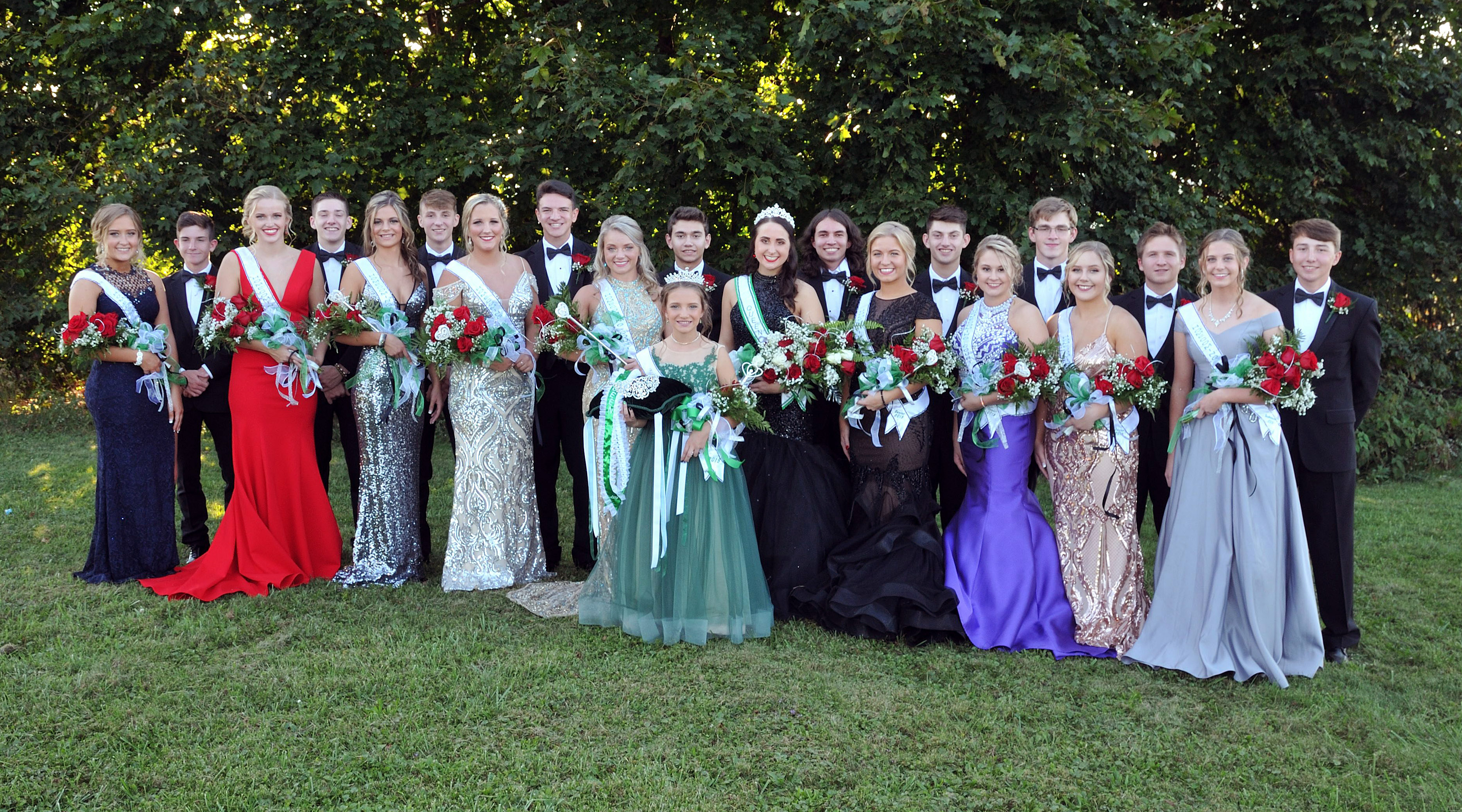 On Sale Now - Pink Out T-Shirts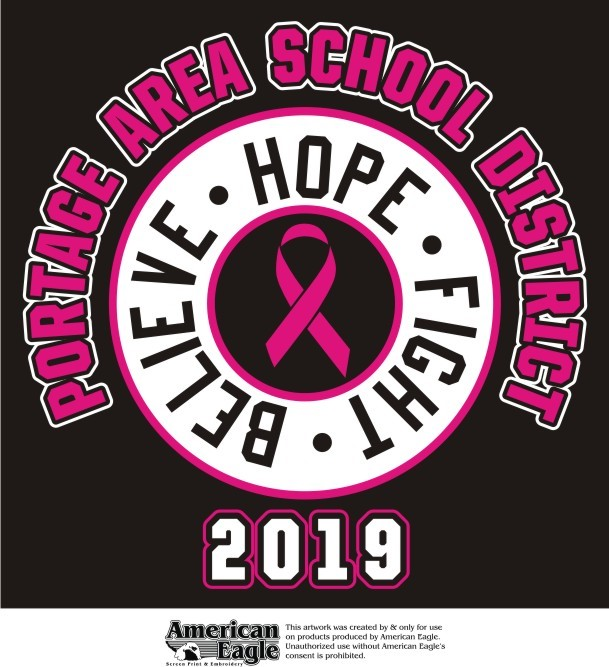 The Portage Area Junior/Senior High School Student Council is once again selling "PINK OUT" T-Shirts! Purchase a shirt to help support the Joyce Murtha Breast Cancer Center at Chan Soon-Shiong Medical Center at Windber in their quest to find a cure for breast cancer! Click here for an order form.
Visit to Flight 93 Memorial
Fourth grade students recently visited the Flight 93 Memorial that was funded though a grant received by the district. At the Flight 93 Memorial the students received a presentation about the events of 9/11. They came to know the passengers on Flight 93 by learning something about them while celebrating their lives. They walked the trail, saw the memorial wall and the site of the plane crash. They also visited the Tower of Voices and saw the Memorial. (More)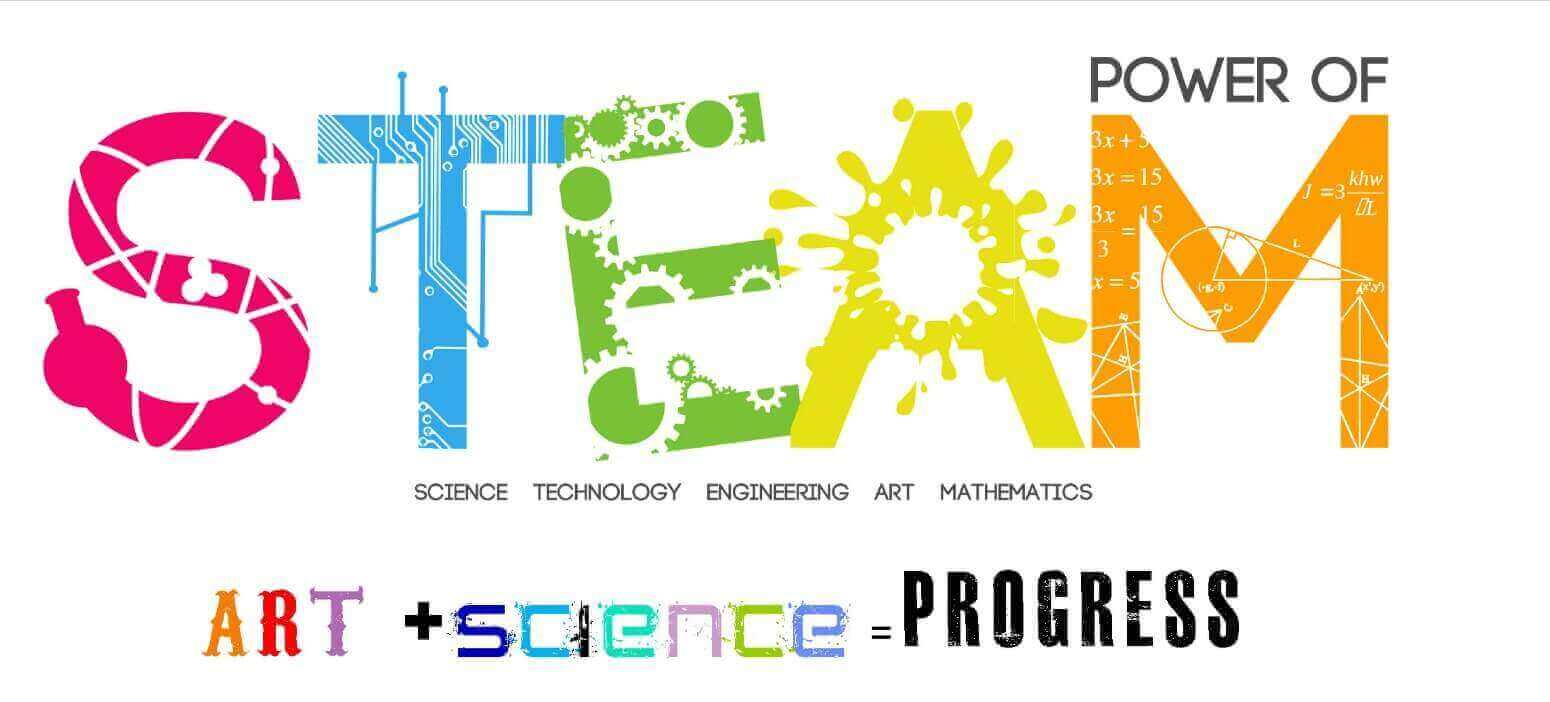 New Class for Sophomore Students, S.T.E.A.M!
STEAM stands for Science, Technology, Engineering, Art and Mathematics. Portage Area sophomore students get to learn about these five topics in an integrated way while producing artworks, testing theories in science and mathematics and hands-on problem solving. Mr. Bearer, Mrs. Gdula and Mrs. Williams are spear heading this course. (More)
Capture Your High School Memories


Order your 2019-2020 Yearbook for only $55.00. You can take advantage of this deal by clicking here. Be sure to order your copy today.
Senior Information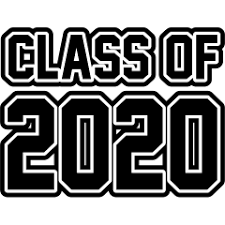 The following links provide helpful information for seniors regarding graduation requirements, college visits, job shadowing, a financial aid workshop, etc.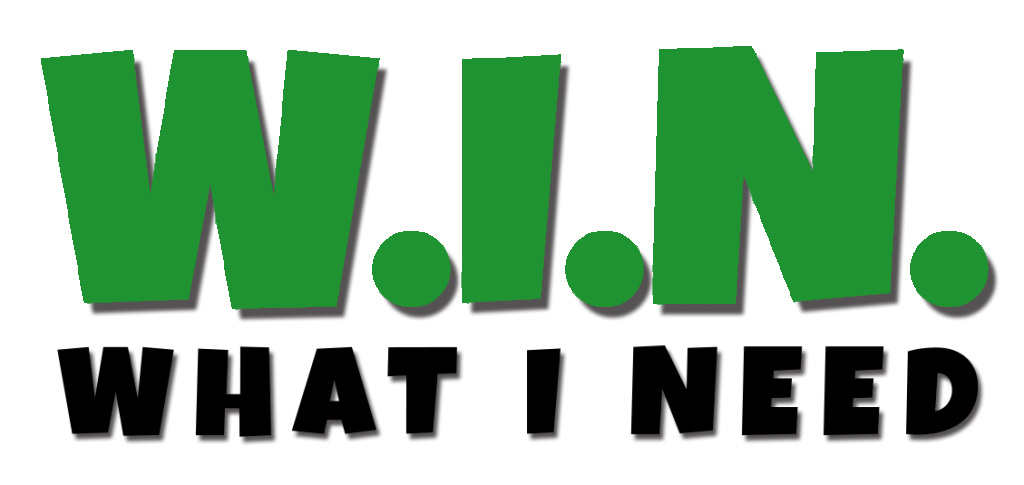 W.I.N. is a Win for our Youngest Students
W.I.N. or the What I Need period is proving to be a great success for our grade seven students. This academic year the Portage Area JR/SR High School has attempted to further assist our seventh grade students with the transition from elementary school to secondary school. We reduced the number of teachers our younger students interact with and provided a dedicated period to get focused on student learning. (More)
Caregiver Support Program for Grandparents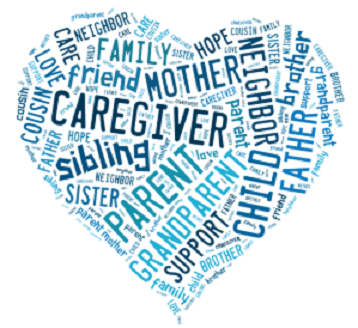 If you are raising your grandchildren you may be eligible for financial reimbursement for the costs associated with being a caregiver to your grandchildren. (More)
Off to a Great Start
Students in Miss Thomas's 3rd grade class are all smiles on the first day of school. Students look prepared to use the skills they've gained in 2nd grade to tackle third grade. (More)