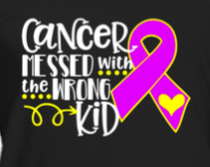 T-Shirt Fundraiser for Alina Rusnak
We are extending our efforts to help raise funds for baby Alina Rusnak and her family as this 3-month old battles cancer. T-shirts are $18 each (+$2 2XL-3XL). Orders and payment due by this Monday, December 18. Each elementary school student will be receiving order forms and order forms are available in the high school office. If you would like a shirt, please complete the order form and email it to ajames@mustangmail.org or return it with a student to the high school or elementary. Thank you for your continued support!
Class of 2018 Visits Flight 93 National Memorial and Museum
To accompany their class reading and discussion of "The 9/11 Report:
A Graphic Adaption", the senior class visited The Flight 93 National Memorial and Museum in Shaksville, PA. The day was guided by National Park Ranger Gregory Zaborowski, who explained the story of Flight 93 and the many ways in which the park honors the memories of the flight's 40 heroes.
Pittsburgh Zoomobile Visits Elementary School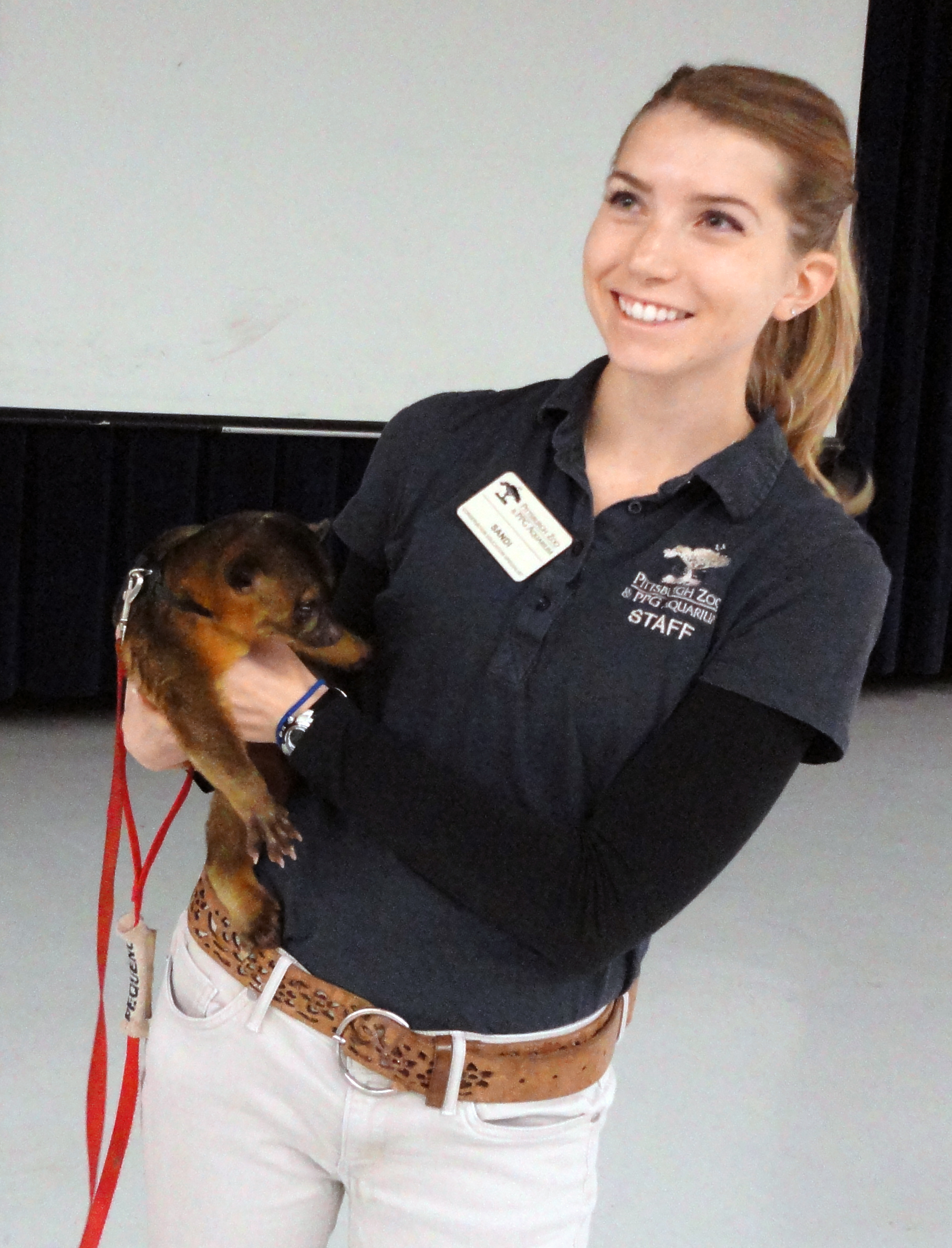 Recently, the PTO sponsored a visit from the Pittsburgh Zoomobile. The Zoomobile presented "Rainforest Rhythms" to grade K-6. Through the presentation, the students learned about the layers of the tropical rainforest, animals that are found there, and their adaptations that aid in survival. With them, they brought three animals from the zoo: a ball python, a Solomon Islands prehensile tailed skink, and a kinkajou. To incorporate the zoo theme, students dressed in their best animal clothing and received animal crackers as a treat.
Art Club Partners with Remembering Adam and Skills
to create "Chalk on the Spot"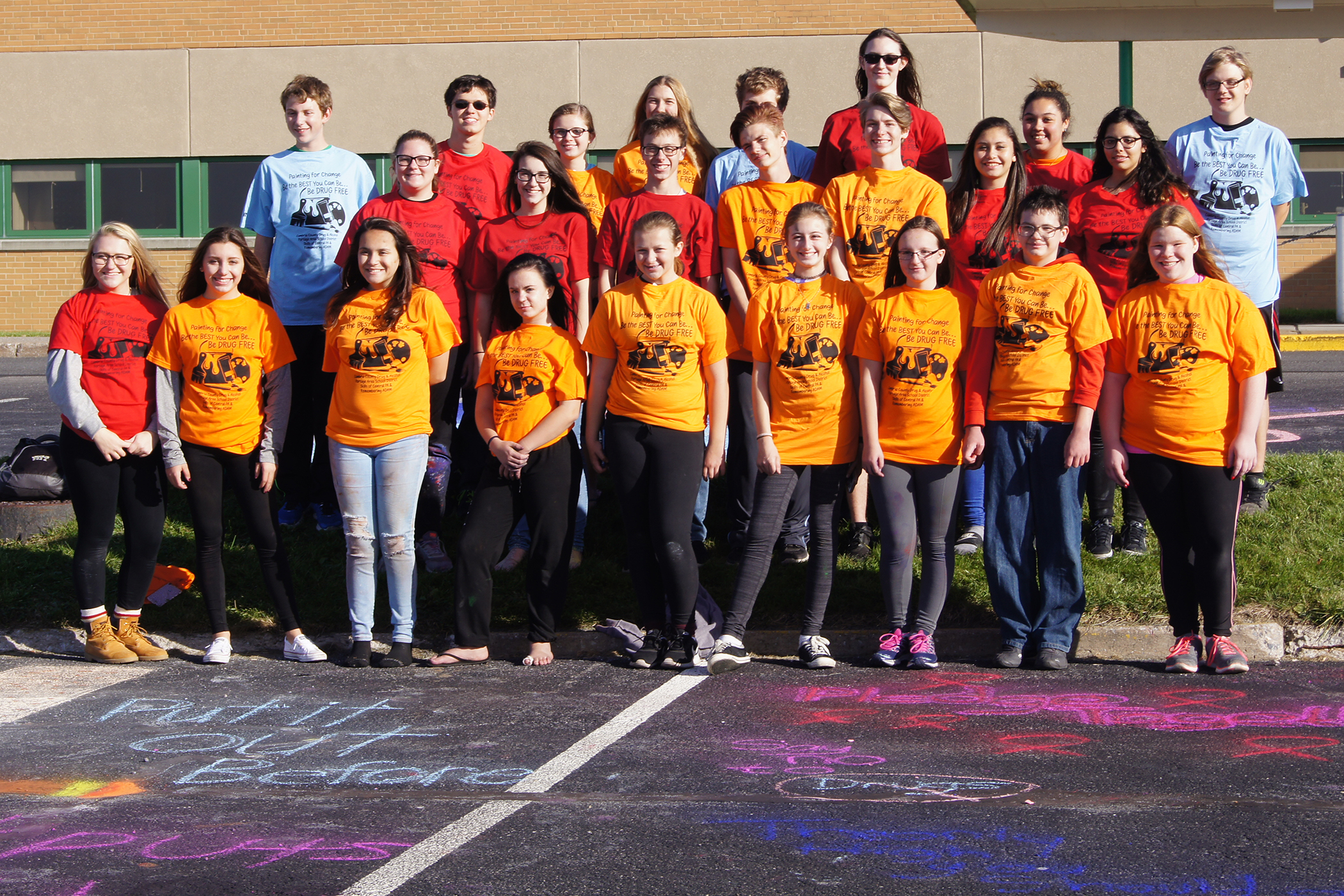 Art Club students participated in a pilot program sponsored by Skills and Remembering Adam Inc. to create artwork using the theme of Substance Abuse: focusing on healthy, positive decisions concerning substance abuse while supporting recovery and community involvement. The messages where meant to be a reminder of living a positive, drug free lifestyle. The Art club used encouraging, supportive and motivating message that represented their personal vision of a drug free life. They created their designs prior to the event and submitted them to the Remembering Adam Inc. board for approval. Remembering Adam Inc. is working with Cambria County Drug and Alcohol and based on the success of this program here at Portage, plans to expand to other Schools in the county.
Students Employ STEM Skills to Build Towers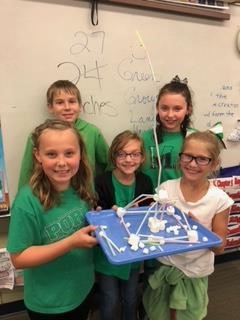 Fourth grade students in Mrs. Civis's class brainstormed ideas to create the tallest free standing tower they could by using only marshmallows and straws. After researching buildings and their designs prior to the activity, the students found that triangles were stronger than squares. Students worked together and used their creativity and critical thinking to create a strong building for the competition. Each tower that stood for 20 seconds was measured to see who had the tallest tower. The tallest tower stood 27 inches tall, the 2nd place tower stood 24 inches and the 3rd place tower was 13 1/2 inches high. (more)
PAES Students Explore PA WoodMobile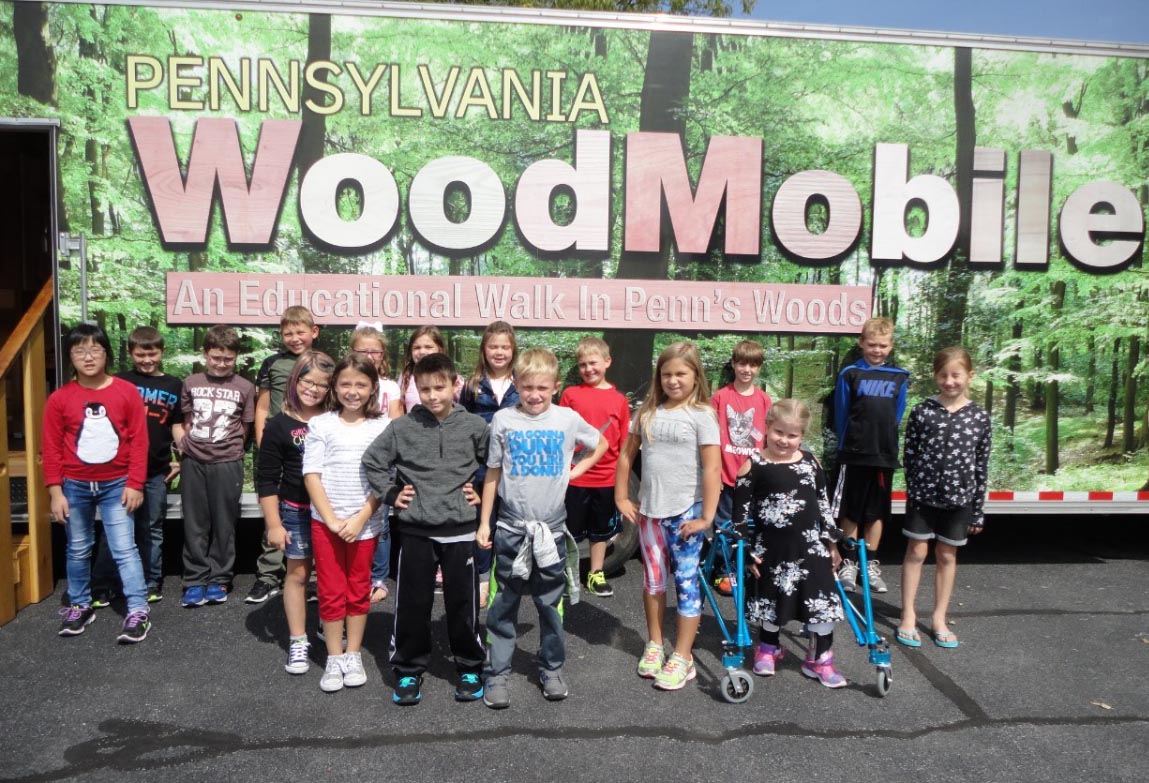 3rd Grade students at Portage Area Elementary School learned why Pennsylvania is named "Penn's Woods" through lessons and activities hosted in the Pennsylvania WoodMobile that visited the school on Monday, September 11, 2017. (More)
Ambulance Association Presents PASD with Medical Supplies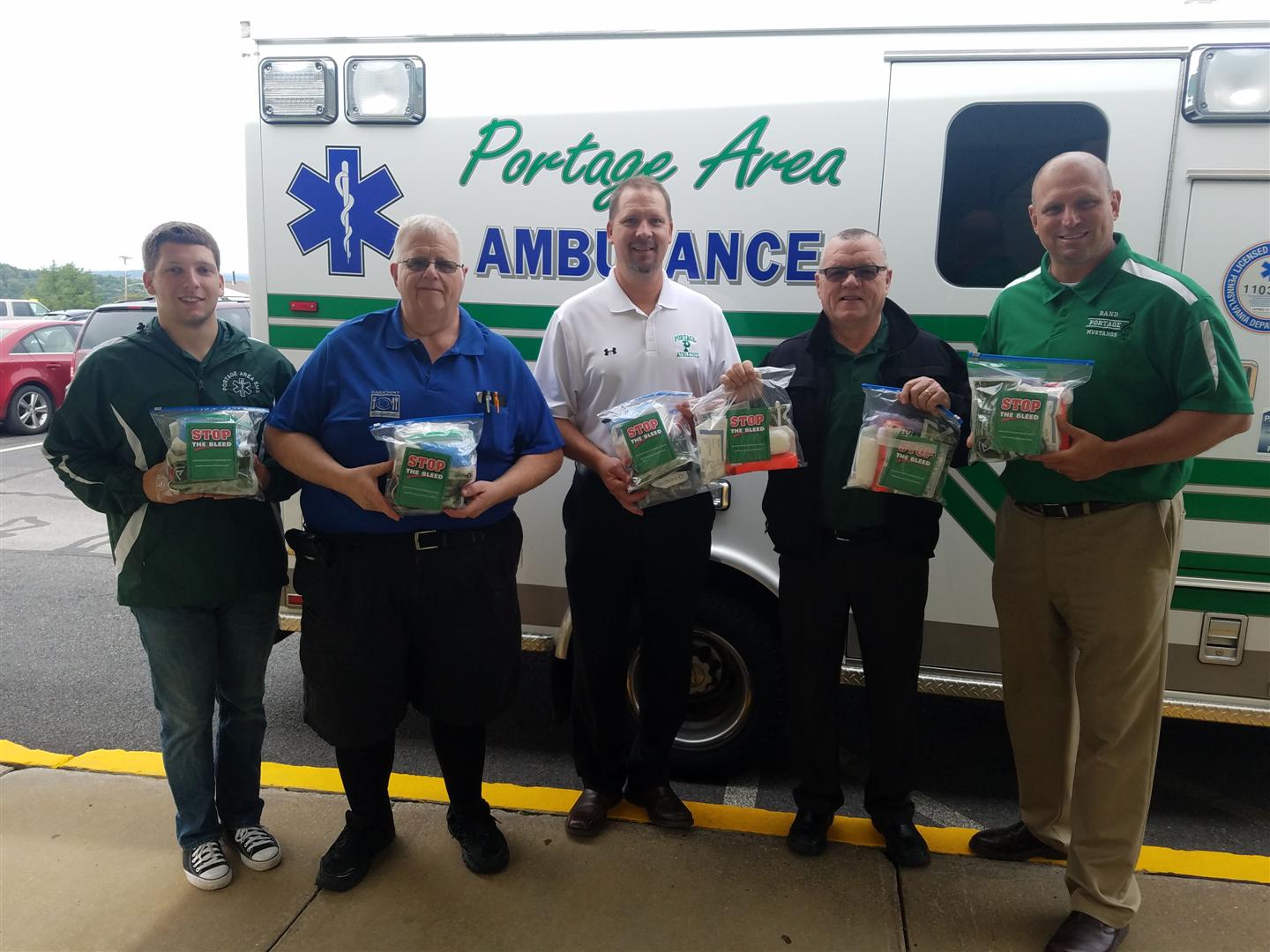 Portage Ambulance Association recently presented the Portage Area School District with 60 "Stop the Bleed" Kits. The district staff participated in a professional development workshop last June that taught each employee how to assist in a traumatic event that requires immediate attention to stop blood flow. The "Stop the Bleed" kits will be placed throughout both school buildings. Each kit contains a tourniquet, as well as other medical supplies that will allow staff to address bleeding situations until help is able to arrive. We are extremely thankful to the Portage Area Ambulance Association for providing the kits to our schools and organizing the professional development in conjunction with Duke Lifepoint/Conemaugh Hospital.