Yearbook Extends Deadline to Make a Senior Happy

Due to continuing requests, the yearbook staff has extended the deadline to submit Senior Happy Ads for the 2015 Excelsior from Friday, April 24, to Friday, May 1. Happy Ads are personalized yearbook tributes from family and friends to specific seniors. The costs of the ads are $35 for a quarter page, $55 for a half page, and $100 for a full page. For more information please read the attached letter or contact yearbook advisor Chuck Kassick by phone at 736-9636 ext. 3121 or email ckassick@portageareasd.org.
Until Friday: Band Selling Popular Discount Cards
PAHS band students are selling Mustang Discount Cards, which previously had been sold by the baseball team. The cards feature 22 businesses offering discounts to people who purchase the cards. One of the best features of the cards, which cost only $10, is that you can use them as many times as you want until they expire on May 31 of NEXT YEAR! Students must give their order forms to band director Floyd Rousell by this Friday, May 1. If you are interested in purchasing a Mustang discount card, please see any band member or email a note about your interest to Rousell at frousell@portageareasd.org.
Students Raise Money for Heart Association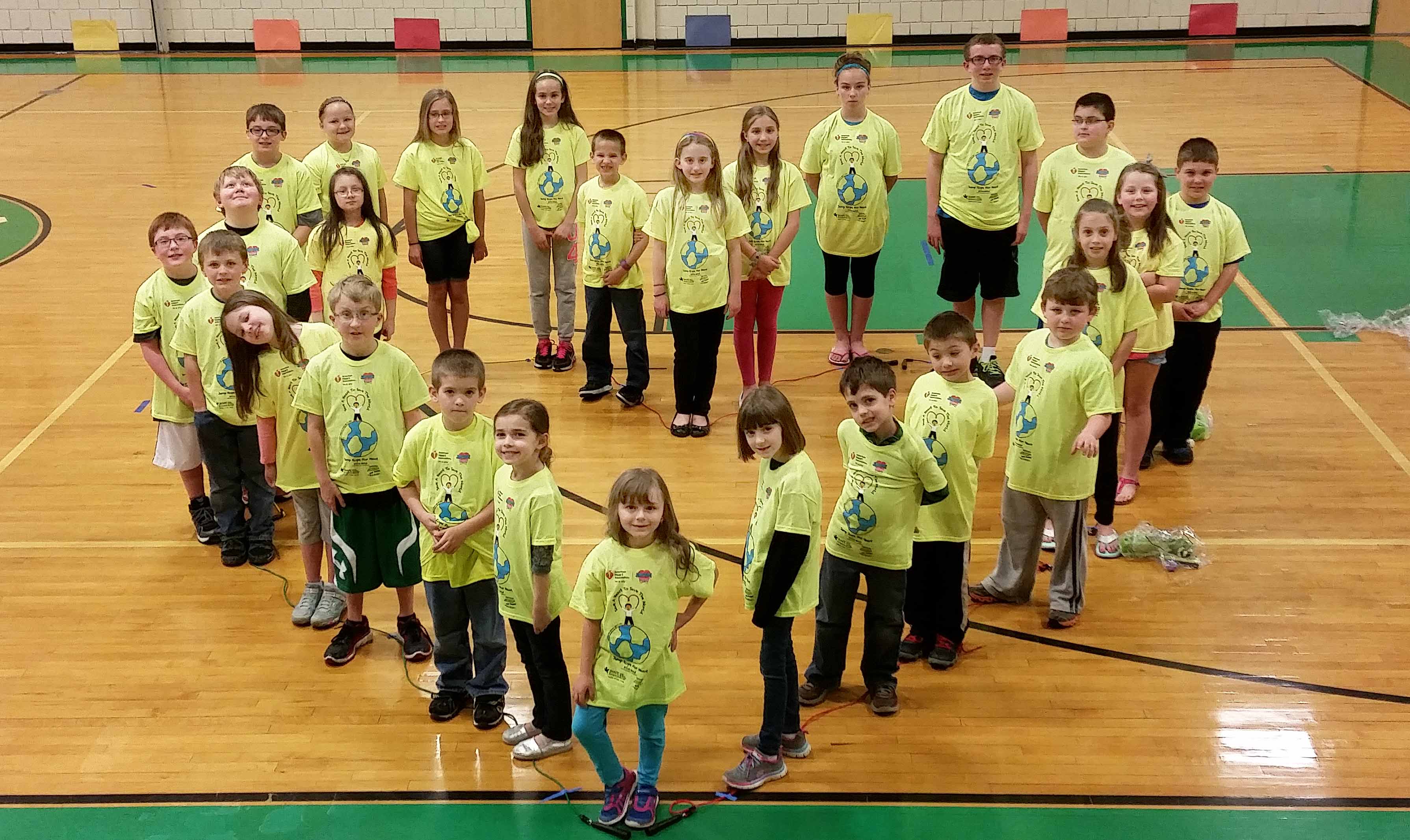 These Portage Elementary students recently participated in the Jump Rope for Heart program, raising money for the American Heart Association while taking part in a heart healthy activity.
Lee Rubin Visits PAHS to Share Leadership Message

Motivational speaker, Lee Rubin shared a message of how to develop leadership skills with the senior high students. Through his enthusiastic message, students were inspired to reflect on becoming leaders. His message focused around the idea that everyone can be a leader and you must take responsibility for who you are. For more information on Lee Rubin and his message, please visit leerubinspeaks.com.
Second Graders Pay Tribute to Classic The Boxcar Children

Second graders were recently treated to a reading of the classic book The Boxcar Children written by Gertrude Chandler Warner. Afterwards they watched the movie version of the book, and, with knowledge of the story well in mind, they created their own cardboard boxcar featuring items from the novel. (More)
School Pauses to Celebrate 'Blue Ribbon' Status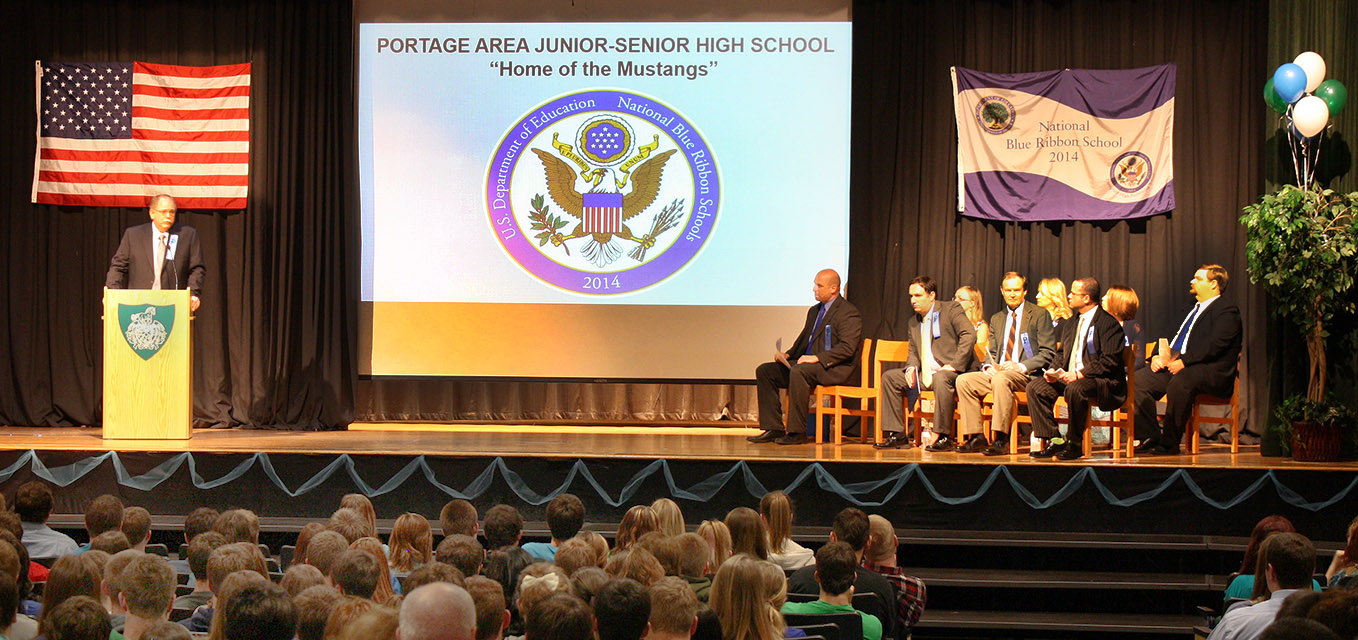 Students and staff at PAHS gathered with local dignitaries Friday morning to celebrate the junior-senior high's proud distinction as a 2014 National Blue Ribbon School. Only a handful of schools across the nation receive this honor from the U.S. Department of Education, given in recognition of a high level of academic achievement or exceptional success at closing an achievement gap. Portage was the only junior-senior high in Pennsylvania to earn the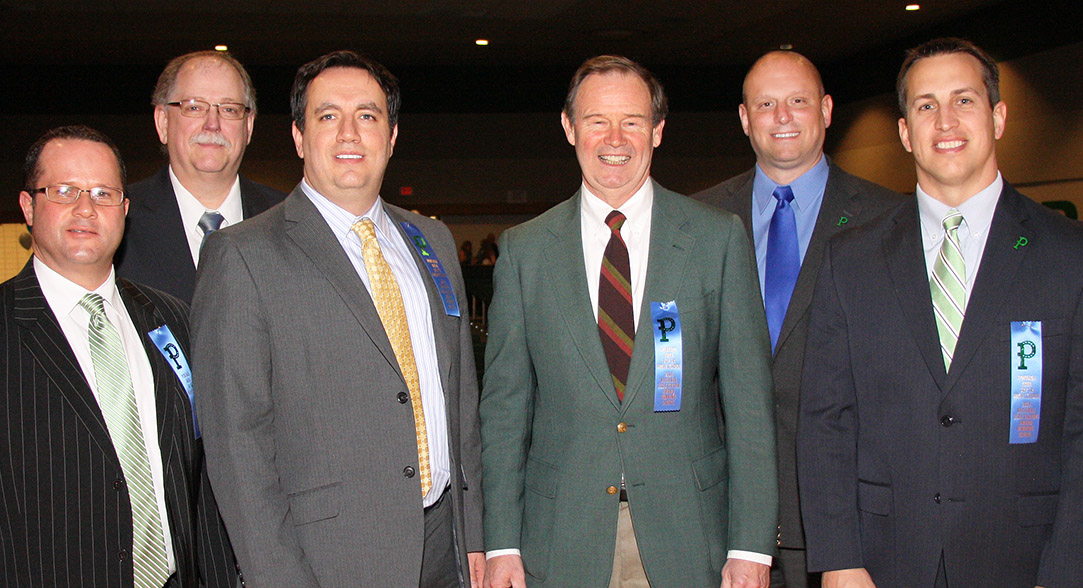 designation. Among the administrators and dignitaries attending the program were, pictured at right, county Commissioner Thomas Chernisky, Superintendent Eric Zelanko, state Representative Frank Burns, Commssioner Mark Wissinger, Principal Ralph Cecere and dean of students Jeremy Burkett.
District Releases Honor Rolls for Third Marking Period
The district has announced the names of students earning top marks during the third marking period. Click here for the elementary school's honor roll or here for honor roll students in the high school.
Ready Rosie: Parent-Taught Lessons for Young Kids
Portage Area School District has subscribed to a new program called Ready Rosie. Ready Rosie is an online resource that provides daily activities for adults to do with children ages zero to

six. The activities are simple and take only two minutes a day! Each activity is modeled on a video. Simply watch the video, do the activity with your child, and everyone learns something new! You will need an email address to register for this program. Use the Ready Rosie link on this webpage (on righthand side of page) to sign up, and you will receive an email with a fun learning activity immediately! Watch this video for more information. If you have any questions or concerns, please contact the elementary school's Title One team, title@portageareasd.org .
Board Releases Calendar for the 2015-16 School Year
At their March meeting, the PASD Board of Directors approved a calendar for the 2015-16 school year. According to the plan, subject to change, teachers will return to school for three days of in-service from Tuesday, Aug. 25, through Thursday, the 27th. They'll be off Friday the 28th. Students' first day will be Monday, Aug. 31. Graduation and the last day of school will be Wednesday, June 1, with teachers reporting the day after for in-service. Presidents Day and Easter Monday will be used as make-up days if needed. Additional make-up days will be added to the end of the school year.