PAHS 2016 Prom Court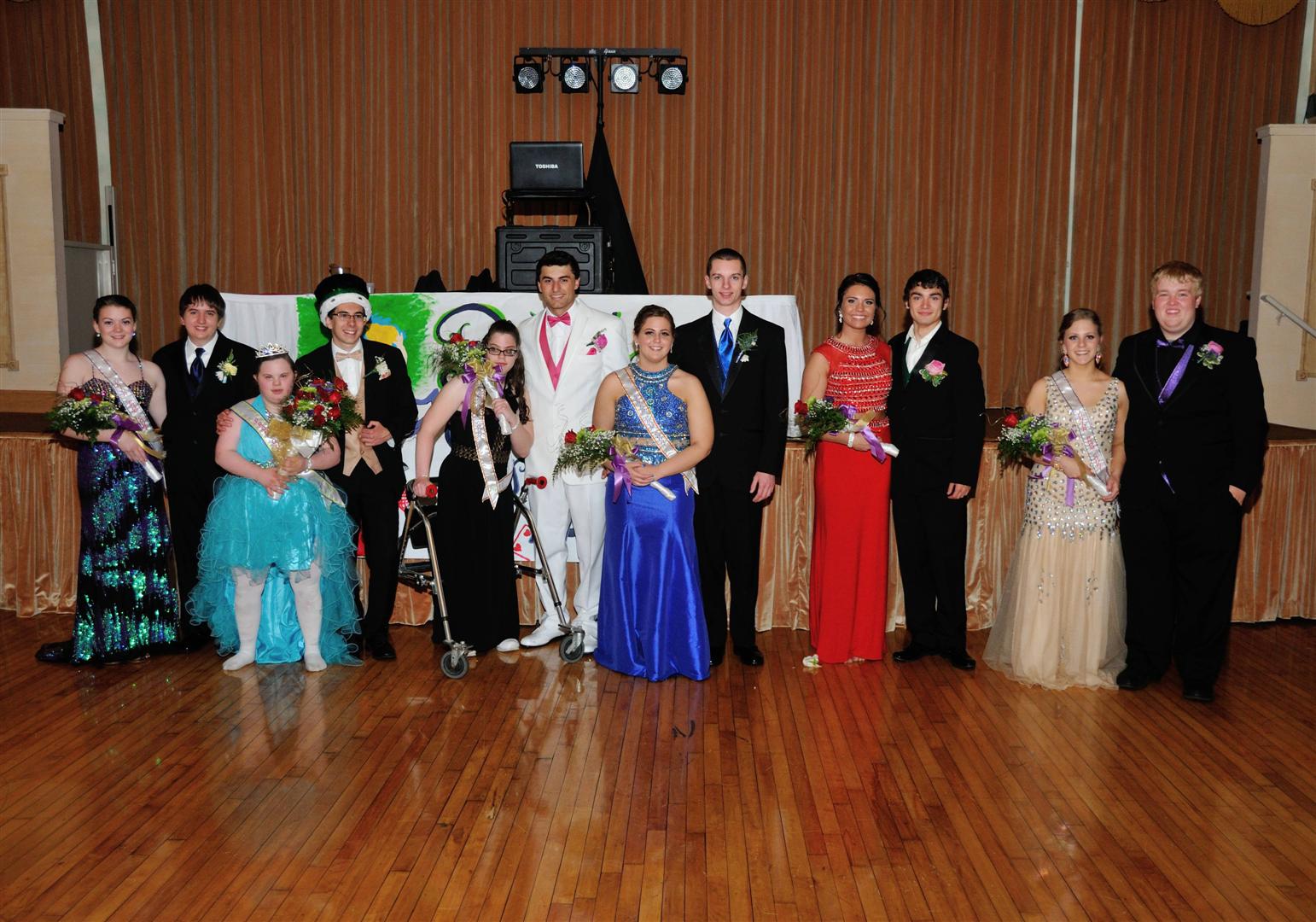 2016 prom court (left to right) Juniors- Haley Pinos and Ian Bunting. Queen and King- Laryssa Brown and Bennett Falvo. Seniors- Brenda Walters and Luke Dividock, Sumer Slebodnick and Christopher Seabrooks, Kacie Baker and Aaron Fagan. Juniors- Madelyn Single and Brady Huschak.
Order Your 2016 Yearbook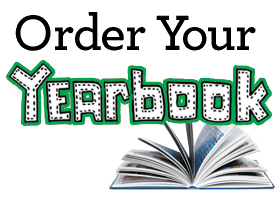 Congratulations to the Class of 2016! What better way to remember your Senior Year than to order your 2016 yearbook. The 2016 Excelsior is loaded with full color pictures of activities, prom, sports, graduation, and all of the other events that make senior year the best year! Order yours at www.jostensyearbooks.com or see the journalism department to order...But Hurry!! Supplies are limited and the last day to order is JUNE 1st!!
PAES Announces 2016 Science Fair Winners
Students at Portage Area Elementary had an opportunity to show off their talents at the school's Science Fair held on Wednesday, May 11. Click here to see a list of winners.
Eighth Graders Learn About Healthcare Careers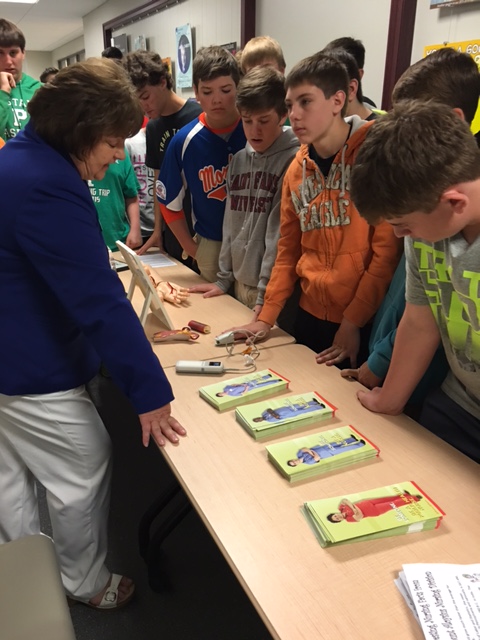 Students in eighth grade traveled to Mount Aloysius College in Cresson on Wednesday May 11th. The purpose of the trip was to give students the opportunity to learn about careers in the healthcare field that are in high demand in our area and nationwide. While at Mount Aloysius, students rotated between seven different stations. Students learned about each career by talking with Mount Aloysius professors and current students, as well as participating in hands-on activities. The experience helped them understand what they could expect on a daily basis.
Sorry We Missed You at the Science Fair
Click the link below to view A Trip in a Time Machine video created by the 2nd grade students and teachers. Time Machine Video
Four Elementary Students Participate in Songfest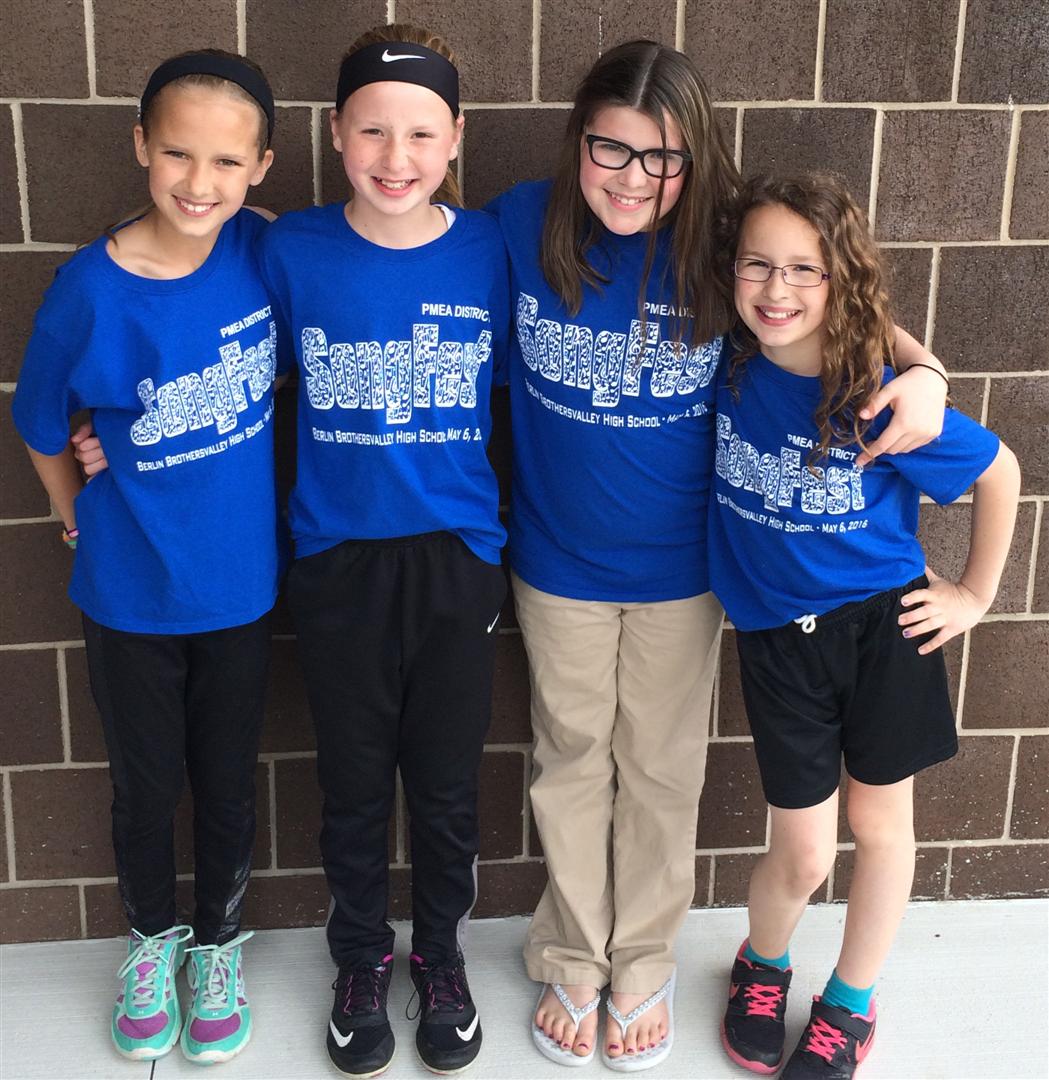 Songfest is a one day event where 5th grade students from all over PMEA District 6 sing with a guest conductor for the whole day. This year Makenna Redfern, Madelyn Hudak, Makenna Young, and KariAnne Mowery were selected to represent Portage Elementary/Middle School. This year the festival was held on May 6th at Berlin Brothersvalley High School.
Class officers for 2016-2017 School Year to be Selected
Starting Wednesday, May 11th students currently in 9th, 10th, and 11th grade are encouraged to nominate themselves for class officer for the 2016- 2017 school year. Click here for more information.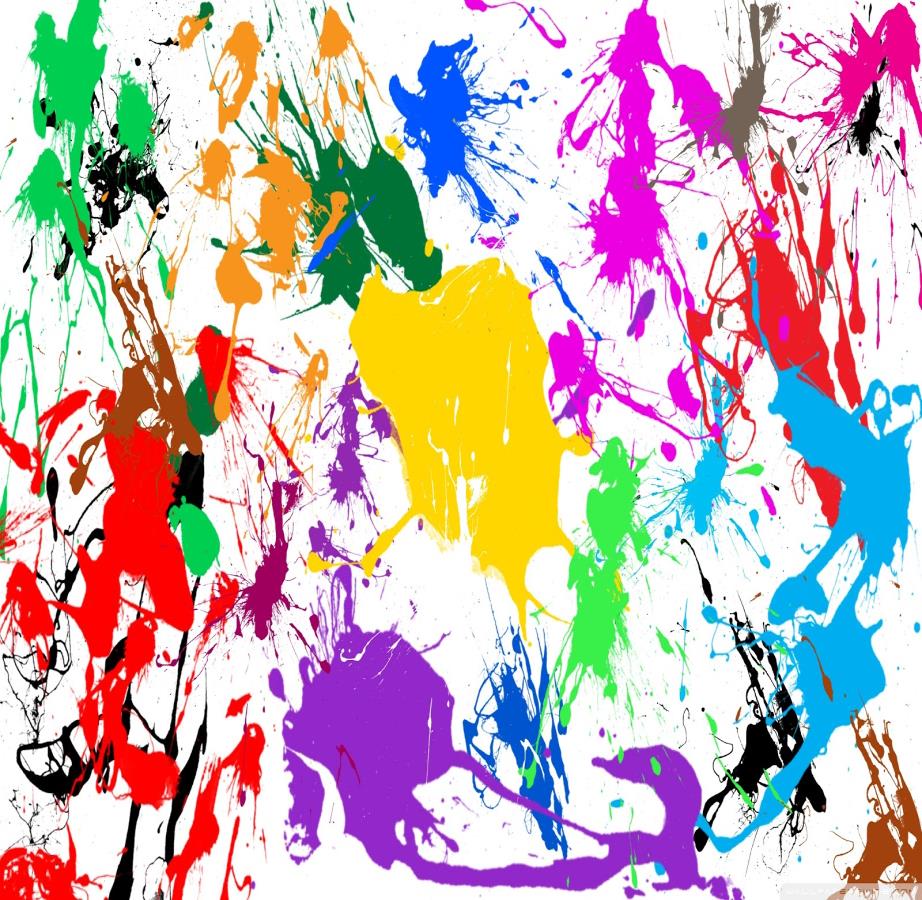 Directed Painting Class for Kids
Children ages 5-12 can use their creativity and imagination to create a masterpiece at the directed painting class on Saturday, June 11 at 11:00 a.m. This event is being held at the Portage Fire Hall to raise funds for the Portage Public Library. The purchase of a $20 ticket includes a canvas, use of materials, and t-shirt. Click here for more information.
PAHS Senior Mock Job Interviews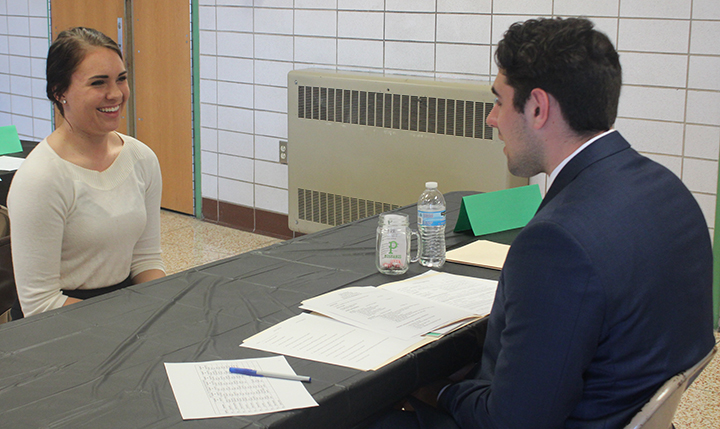 Recently, PAHS seniors participated in mock job interviews conducted by community members. According to Kristen Gribbin, who organized the event, the goal of a mock interview is to provide the students with an opportunity to practice their interviewing skills in an environment similar to an actual interview. (More)
Senior Class Announcements Delivered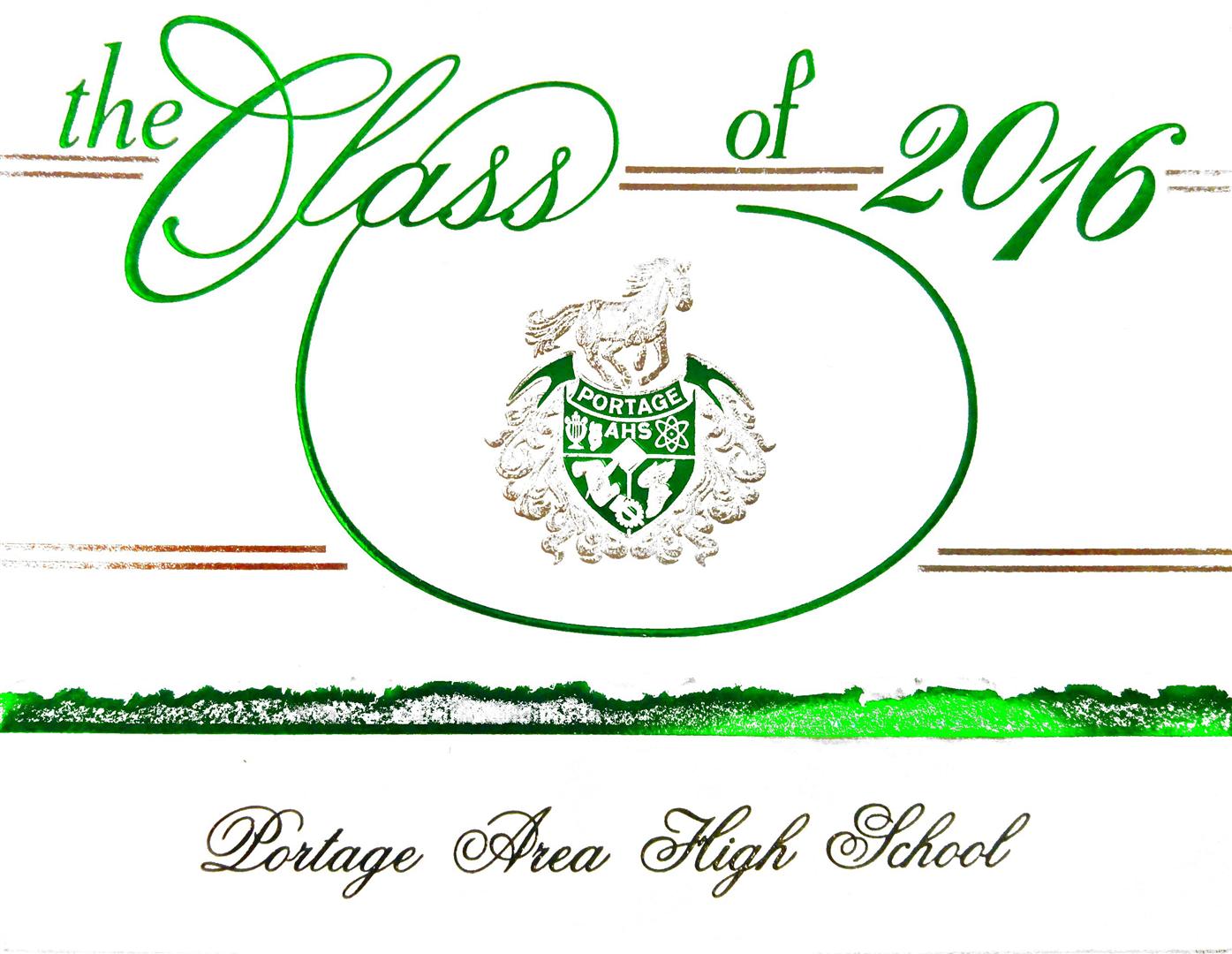 There are a few extra graduation announcements that are available for purchase. These announcements would make a great addition to a scrapbook or shadowbox. The limited number of announcements will be given on a first come, first served basis. The announcements are available for the cost of $1.25 each. Please see Ms. Kenny if you are interested.
One Good Turn Dance Company Recital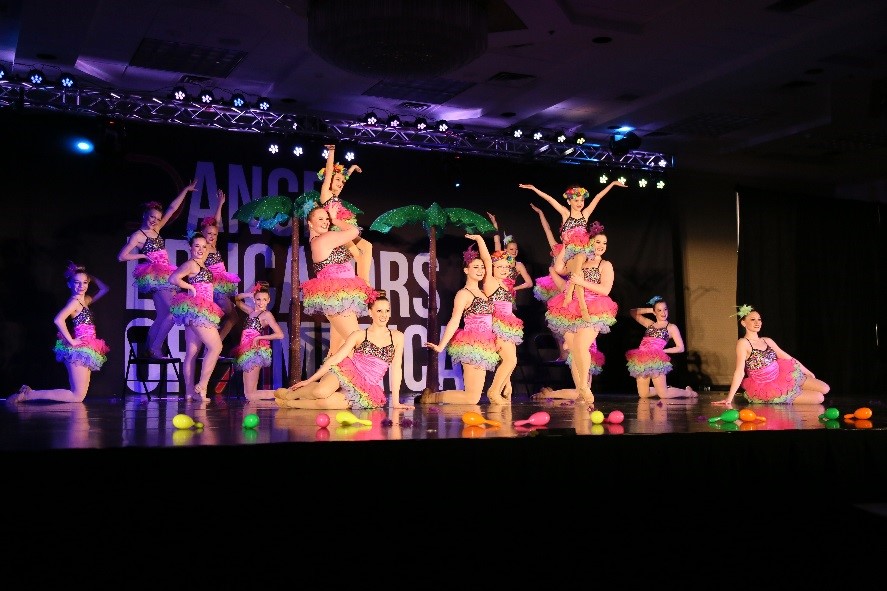 The One Good Turn Dance Company held their 2015-2016 dance recital held on May 6th and 7th in the Portage Area High School auditorium. The show began at 6:00pm on Friday, May 6th, and 2:00pm on Saturday, May 7th. The dance company had been preparing for this show since September, and have been doing everything they can to have the best show possible. (More)
PTO Incentive for Elementary Students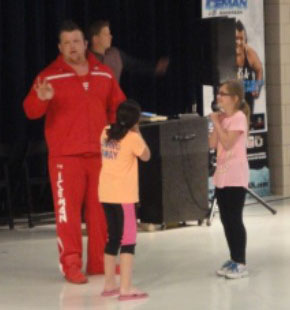 On April 27 the students at the elementary school were treated to a magic show as a reward for meeting their goal in a recent PTO fundraiser. The magic show featured Rick Smith, Jr. and J.D. "The Iceman" Anderson. (More)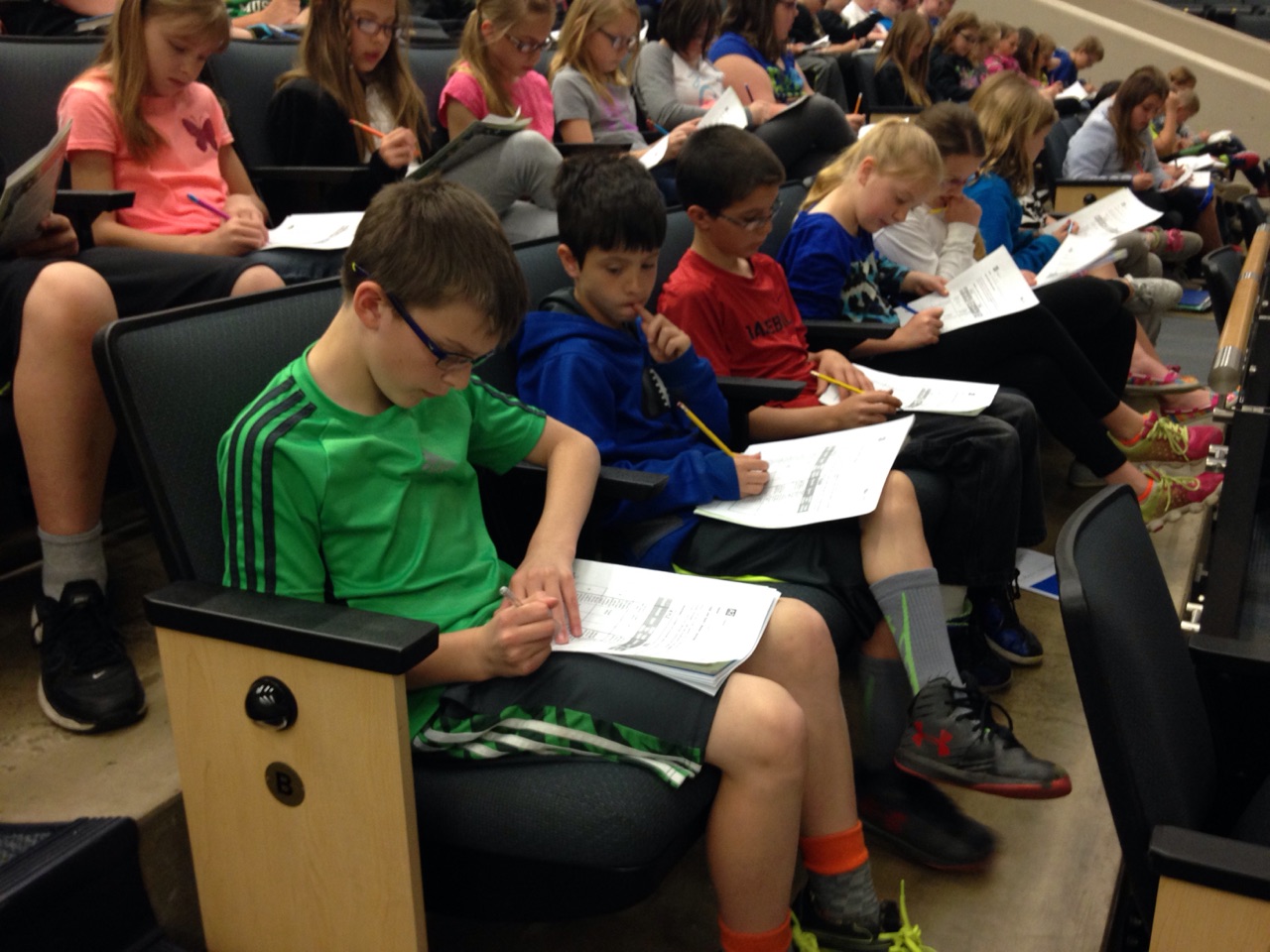 Be Smart about Saving
Diane Fox from 1st Summit Bank discussed with the fourth grade students the importance of banking. "Be Smart about Saving" was an educational presentation providing ways to take care of your money. Being a smart manager and saving your money helps plan out what you will need for the future. Diane showed the fourth grade students how two brothers saved and spent their money. The students completed the math problems by using operations in math to figure out how much the brothers saved and spent. The students were also awarded prizes. It was a fantastic time.
District 6 Bandfest Participants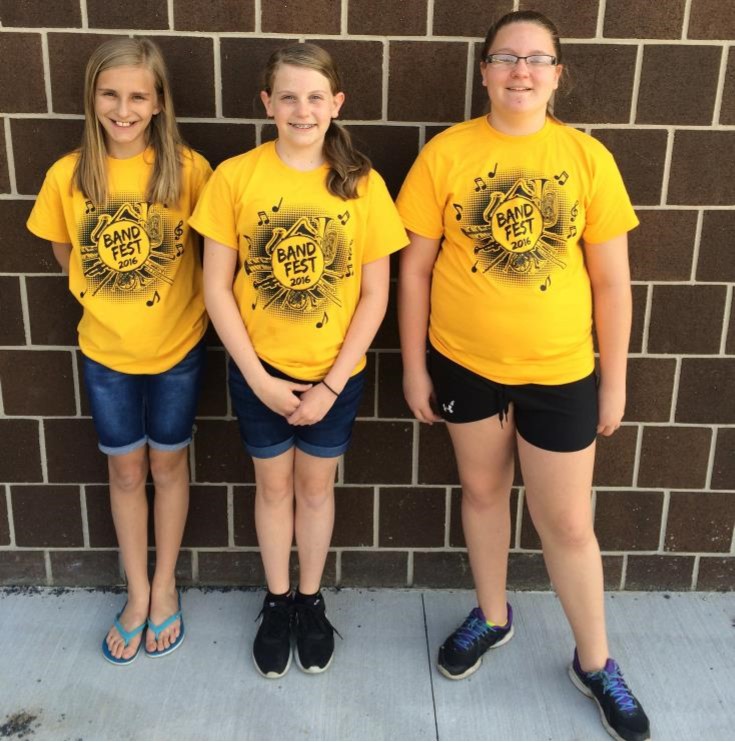 Bandfest is a yearly event that is just for sixth grade band students. This year Isabella Bartoletti, Lauren Shaffer, and Abigail Hildebrand were selected to represent Portage Elementary/Middle School. The students performed alongside students from Cambria, Blair, Somerset, and Bedford counties on Friday, April 8, at Northern Cambria Elementary/Middle School.
Get a Blast of Color at the PTO Run/Walk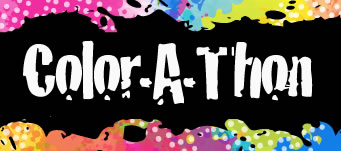 The Portage PTO will host a Color-A-Thon Fun Run/Walk on Saturday, May 21, 2016 at the Portage Football Stadium. Registration for the event begins at 9:00 a.m. and the event starts at 11:00 a.m. The run/walk ends when the color runs out. This $30.00 per person event is open to the public. You must register online or turn in your donation envelope by May 6th. Late registrations are not guaranteed a T-shirt for the day of the event. Click here to check out the schools donation website for the event.
Preschool Students Learn the Importance of Agriculture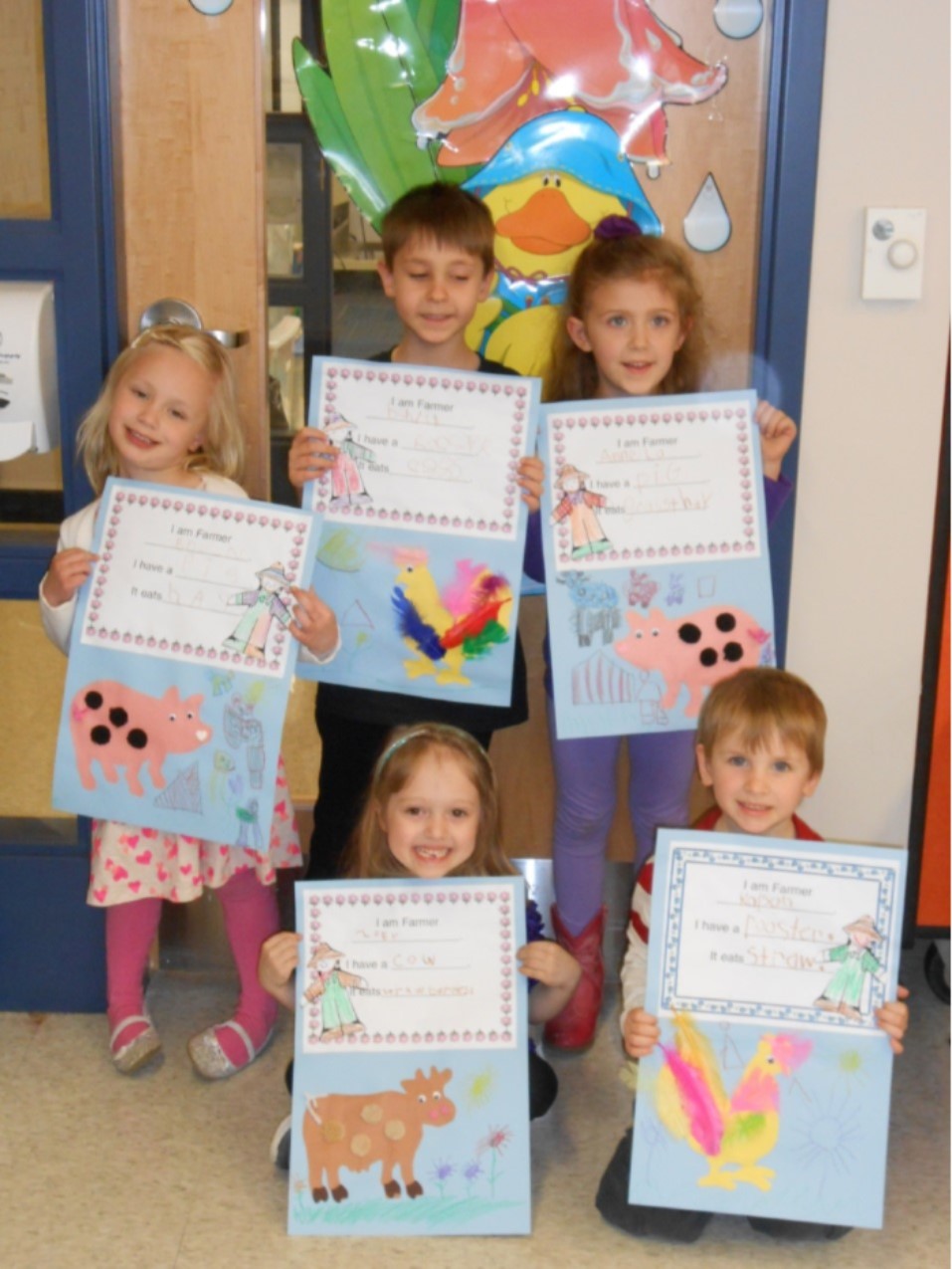 Students in Linda Mastaler's preschool classes learned about life on the farm in the month of April. The children learned about farm animals and food products that come from farms. They enjoyed making butter and tasting it on crackers! They also decorated and wrote about their own farm animals. (More)
Information About Bus Stops and Town Sewer Project
The Portage Sewer Project is currently underway in the township and the lower end of the borough. This project has provided some challenges and concerns for the district, Tri-County Transportation and most importantly the parents when it comes to the safety of our students. Communication and a healthy dose of patience will prove invaluable when large equipment and dirt haulers are parked on your street. Everyone's cooperation is greatly appreciated. (More)