Annual Halloween Window Contest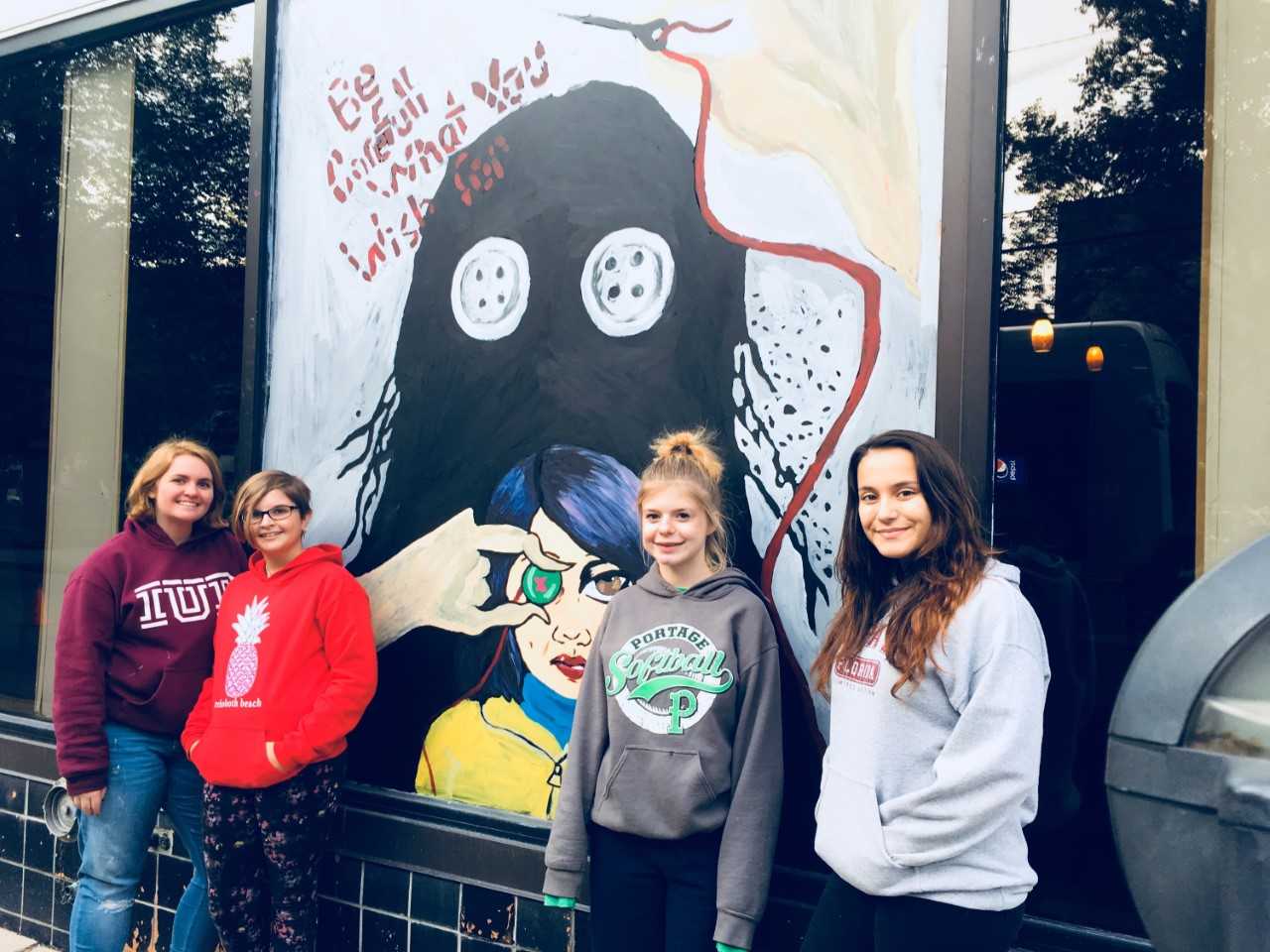 The Annual Halloween Art Window Contest is taking place in downtown Johnstown! Portage Area Visual Arts Students, Chelsea Moschgat, Maryellen Wagner, Regina Burkett, and Asia Swintosky all participated on October 16th, after school. Their design was from the book and animated movie Coraline. The windows will be judged the night of the Johnstown Halloween Parade. You can see their art work on the side of the Press Restaurant, Franklin Street next to Central Park.
The last day to take tests and retests for independent reading for the first marking period is Friday, October 26, 2018. Grades will be based on all tests taken by 2:45 on this date.
Students Attend Field Trip to Observe Surgery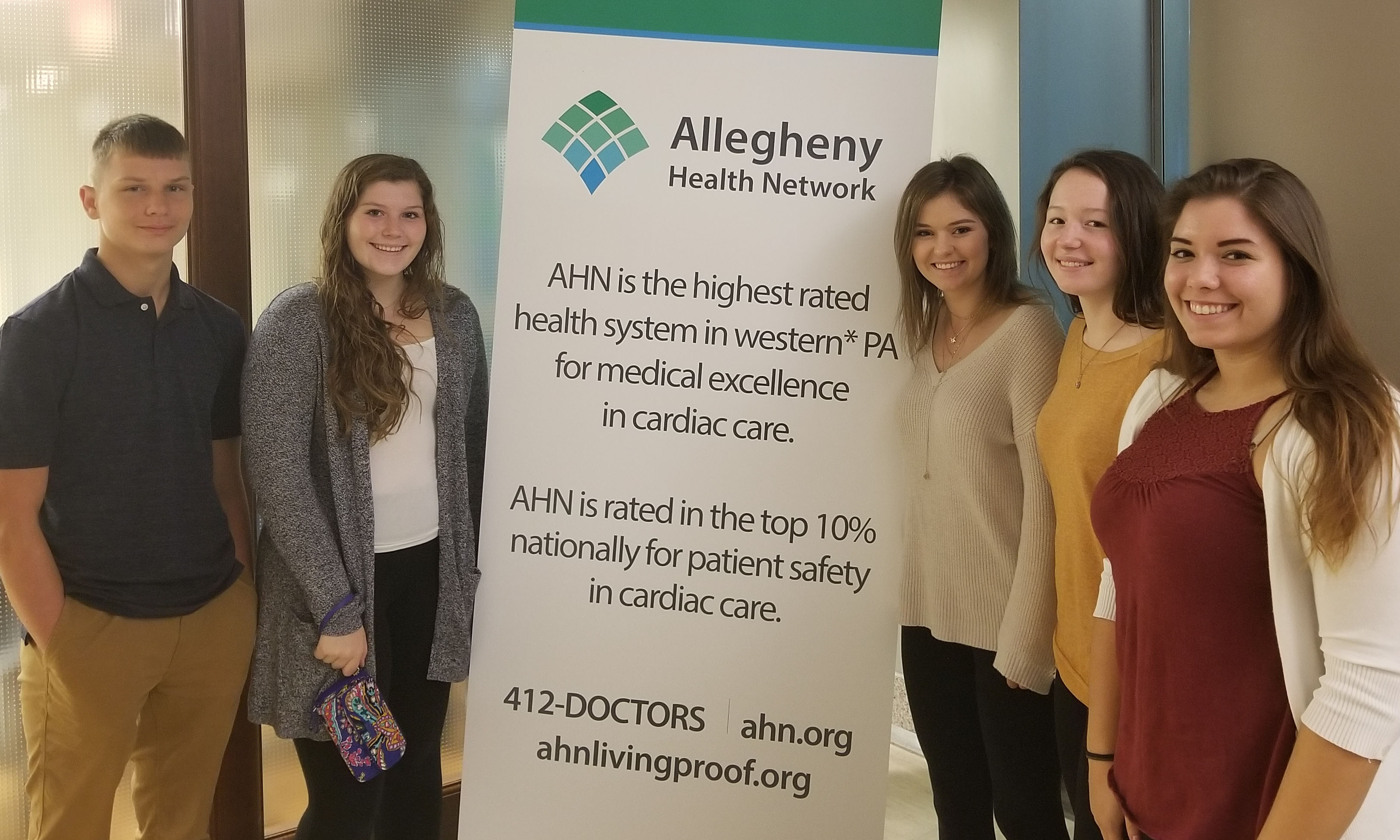 On Friday, October 5th, Mr. Kargo and a group of G&T students made the trek to Allegheny General Hospital in Pittsburgh for a very special field trip. This trip allowed our students to observe an open heart surgery. The students were able to watch the entire operation from an overhead observation room where you could watch down from above or view on a TV monitor on the wall. One hospital employee stayed with us, explained the process, and answered questions. To say the opportunity was interesting would be an understatement; it was a very influential educational opportunity! Senior Olivia Kissell added, "It was a very eye opening experience and confirmed my thoughts on becoming a physician." This was one field trip that we are going to try to repeat yearly as it had a profound impact on those that attended.

During the Homecoming game on Friday, September 28, the Mustangs improved their record to 4-2 with a 31-21 victory over the Ferndale Yellow Jackets. During half time, the band played the Beatles hit song Yesterday as the Homecoming court was introduced. Lauren Hudak, escorted by Hunter Kalinoski, was crowned 2018 Homecoming queen by 2017 Queen Emma Beyer who was escorted by Philip Krisko. (Scrapbook)


National Guard Visits PASD with Blackhawk Helicopter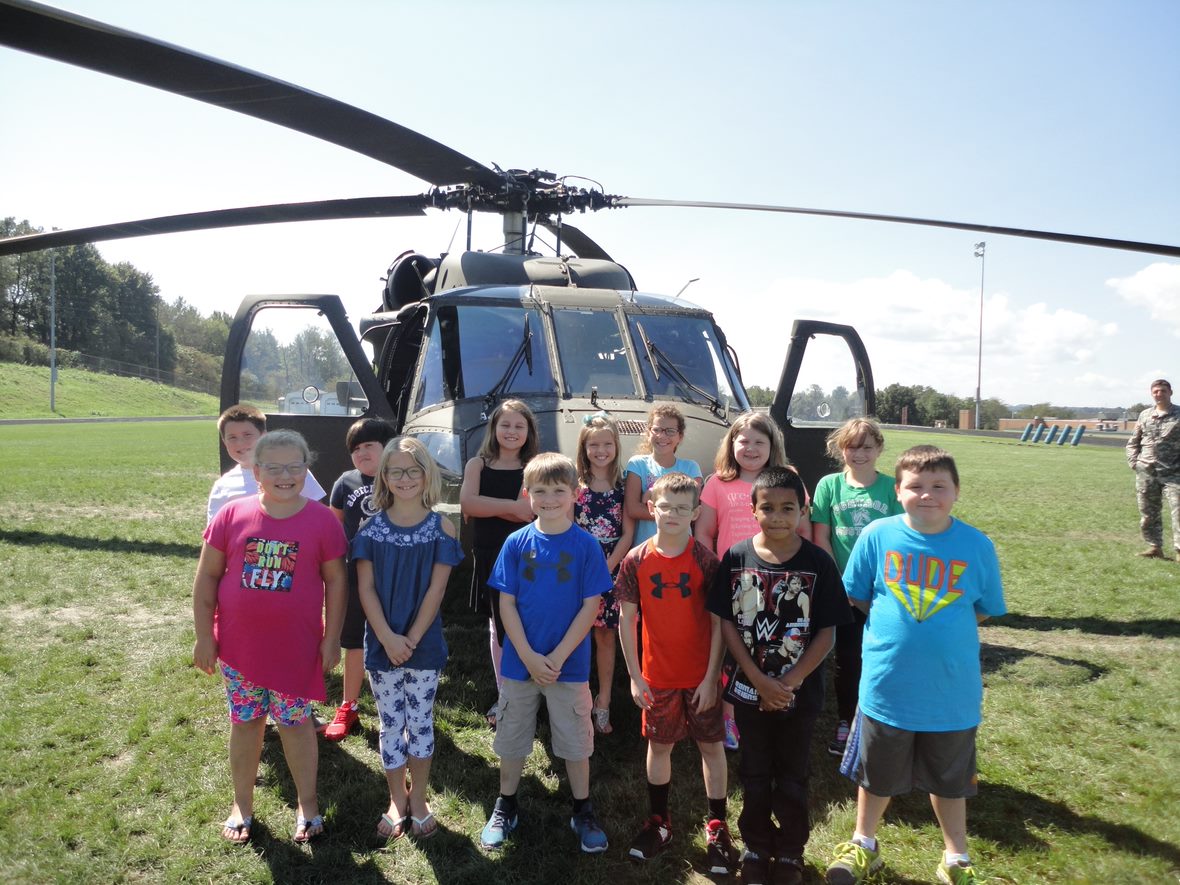 Recently, the Army National Guard came to visit the students of Portage Area. This visit was special because the members of the National Guard arrived in a Blackhawk Helicopter. Elementary teachers and High School History teachers were encouraged to take their students to the track to ask questions and to climb into the helicopter. A special thank you to Sgt. Joseph Myers for arranging the event. (Scrapbook)
Students Learn About a Non-Traditional Medical Profession
On Wednesday, September 12, Dr. Kevin Whaley from Forensic DX visited our G&T students to give a presentation on Forensic Pathology. The main focus of his presentation was conducting autopsies. His time with us was interesting to say the least as he introduced many concepts and procedures that he uses on a daily basis. Often, his work is presented in courts; sometimes, it is to give a family peace of mind. One of our senior students, Summer Viscusi, had this to say, "It was very interesting to see this perspective of medicine from a non traditional medical profession." All of our students had an eye opening experience and we would like to thank Dr. Whaley for his time with us.
Safe School Helpline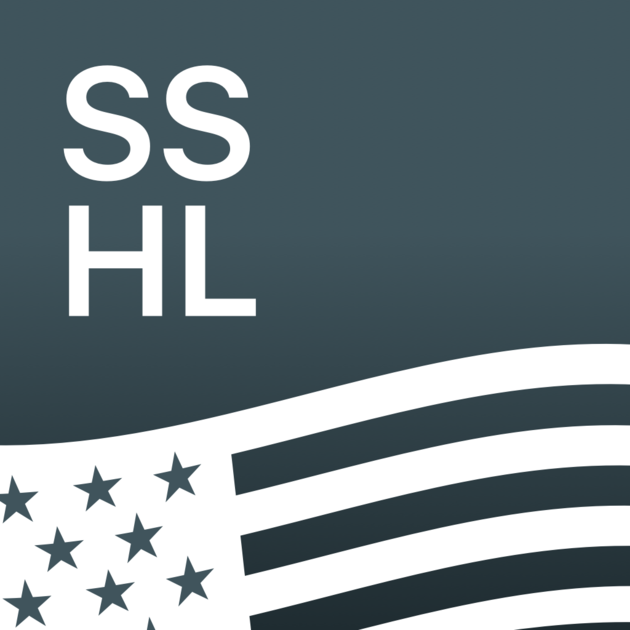 The Portage Area School District has partnered with the "Safe School Helpline" to provide an avenue for our students, staff, parents and community to report any concerns relating to the safety of our schools. If you are aware of any activity or communication that may impact the safety of our students, staff or schools, please call the "Safe School Helpline" to report your concern: The Safe School Helpline 1-800-418-6423, Extension 359 or 1-800-4-1-VOICE, Extension 359. A verbatim report will be generated and sent to your school's administration for their review and potential school action.
Parents Who Host, Lose the Most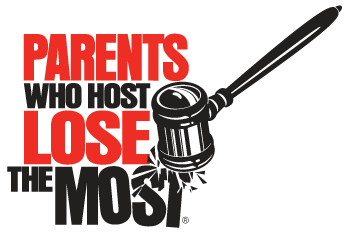 Cambria County Drug & Alcohol along with Remembering ADAM will host the prevention program "Parents Who Host, Lose the Most: Don't be a party to teenage drinking" in the Portage area from March 1 through June 1. This program sends a unified message that teen alcohol usage is unhealthy, unsafe, and unacceptable. The program provides parents and adults with accurate information about the health and safety risks associated with underage drinking and the legal consequences of providing alcohol to minors. Would you be willing to help us collect data on this program? It's easy, just click the link and take the short survey, it will take about 2 minutes. No names are collected, it's completely anonymous. With your help we can begin to create positive change within the Portage community. Only adults over the age of 18 are eligible to take the SURVEY.