After Return from Afghanistan, Soldiers Visit Students

Recently students at Portage Elementary and the Life Skills class at the high school were treated to a visit from some of the local soldiers who recently returned from deployment to Afghanistan. Jake Myers, Chad Monfordini, Taylor Swires, Brian Pollock, and Jarod Pisarchik were deployed earlier this year with the 252nd Engineering Company. During their visit to the school they explained to the students what their mission in Afghanistan was and answered everyone's questions. The soldiers also expressed their thanks to the youngsters for sending them letters and cards. (More with Photos)
Grad Talks About Causes, Dangers of Eating Disorders

Portage alumus Katie Hochrein recently returned to the high school to speak to the junior class about athletics and eating disorders. Hochrein, who is enrolled in the physician's assistant program at St. Francis University, encouraged the students to be physically active but not obsessive about body image. (More)
SADD Officers Share Ideas with State-Wide Counterparts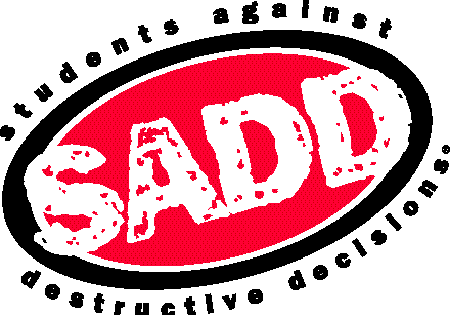 The Portage Area SADD Club officers represented the district at the annual Pennsylvania State SADD Conference recently held at Seven Springs. "We have a lot of successful programs here, and sharing them with other schools and getting new ideas was a great opportunity," stated Alli Kissell, SADD vice president.
The students attended a keynote address by Hoan Do, a motivational speaker, about ignoring negative thoughts and focusing on the positive. Then students attended workshops on different prevention tactics and activities. Finally, students wrapped up with a lunchtime discussion on how to build their chapters.
"We have one of the largest SADD Clubs in the state given our school size. So other schools are always asking how we built our program. We just make being drug and alcohol free fun!," stated Nick Lutz, club president. Also attending from Portage were secretary Ryan Myher and treasurer Corbyn Haney.
'Mathemedics' Cure Problems During Chapter Check-Up

Second grade "mathemedics" recently had to diagnose and heal math problems on cut-out paper "patients" following the completion of a unit on addition with two-digit numbers. The student medics had to examine a series of equations printed on the patients and, if they found a mistake, cover the error with a band-aid and write the correction on top. The students' surgical slippers and gowns were also covered in math problems needing to be solved. According to one of the second grade teachers, "All patients are doing well and recovering in Second Grade Hospital following the chapter check-up." (Photos)
Holiday Sales: Time to Buy an E-Book Reader?

With holiday sales underway, parents and grandparents may be thinking about buying their child an e-book reader or tablet device. The junior-senior high school allows these devices to be used during the school day as long as they're used only for reading. There is no restriction on brand or model. The PAHS library—working with the Overdrive company—has created an e-book lending library that can be used with any (we think) e-reader or tablet. The Portage Public Library uses the same company, so the devices can be used to borrow books for free from both locations. Anyone attending parent-teacher conferences after Thanksgiving is welcome to stop in the high school library to talk to the librarian about e-book readers and the digital library.
Free/Low-Cost Immunization Clinics Scheduled in Area
The Pennsylvania Department of Health will be holding free or low-cost immunization clinics in the region on Nov. 21, Dec. 8 and Dec. 19. Vaccinations will be given in Ebensburg and Johntown for children and adults who are uninsured or underinsured. Click here for more information.