PASD Track is Closed
The PASD Track will be closed temporarily as it undergoes some renovations. An update will be posted when it reopens.
It's Not too Late to Register for K & PreK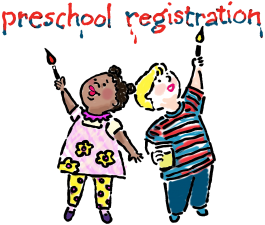 Mr. Christian Serenko, Principal of the Elementary School has announced that the Portage Area School District will hold registration for Pre-School (K-4), new Kindergarten (Kdg) and New First Grade (1st) students on Wednesday, April 4, 2018 in the Nurses' Suite of the Elementary School. Registration will be completed with the School Nurse. Children already attending Pre-School or Kindergarten classes at the time of registration will not need to register again. Children need not be present at the time of registration as no testing will be administered. (More)
Math 24 Regional Competition Attendees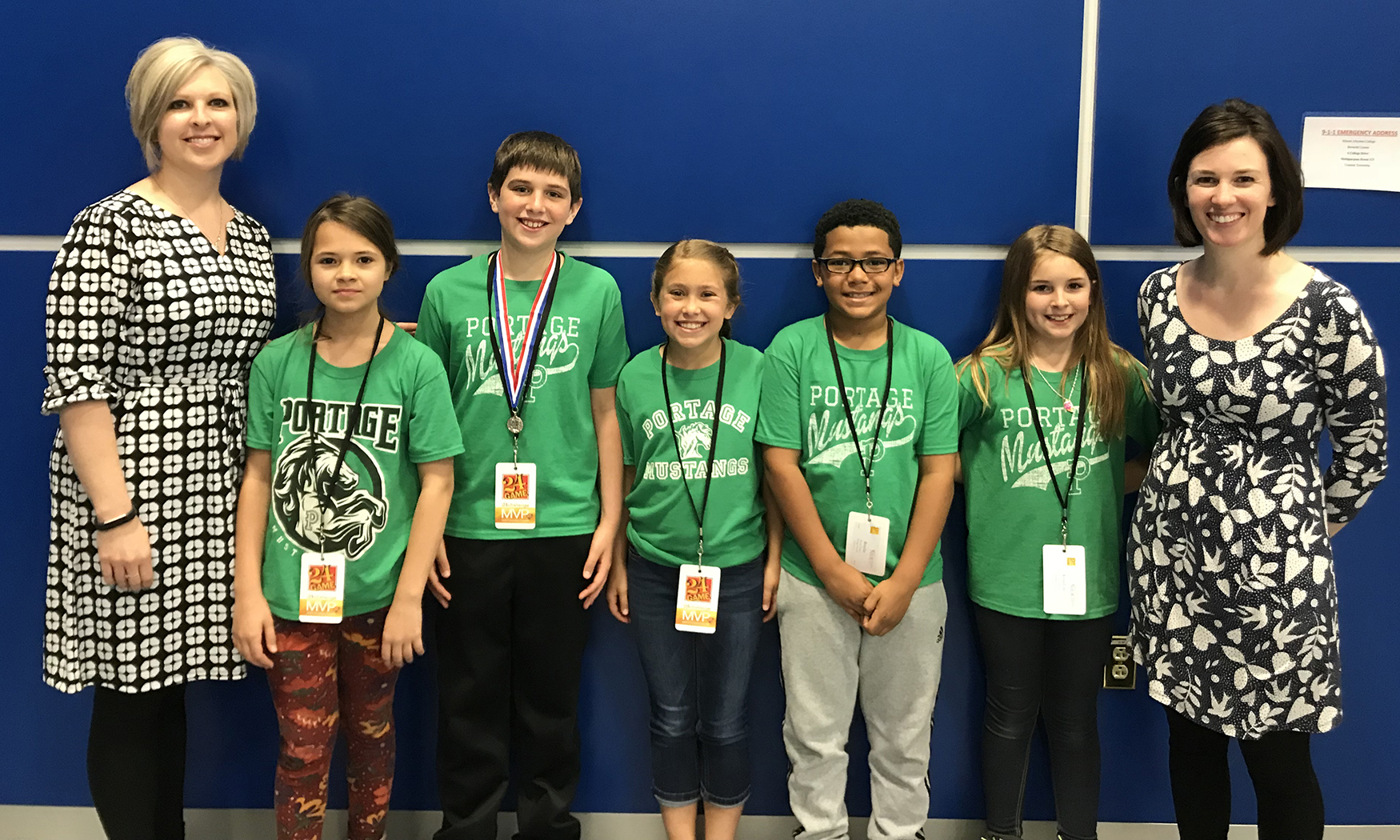 Fourth grade students Bailey Popish, Brock Miko, Cassidy Burkett, Braylin Walker, and KenzLee Mowery attended the Math 24 Regional Competition held at Mount Aloysius. They competed against other students from the IU8. Brock Miko advanced to the semi-final round. Congratulations to all of the students!
2018 Prom King and Queen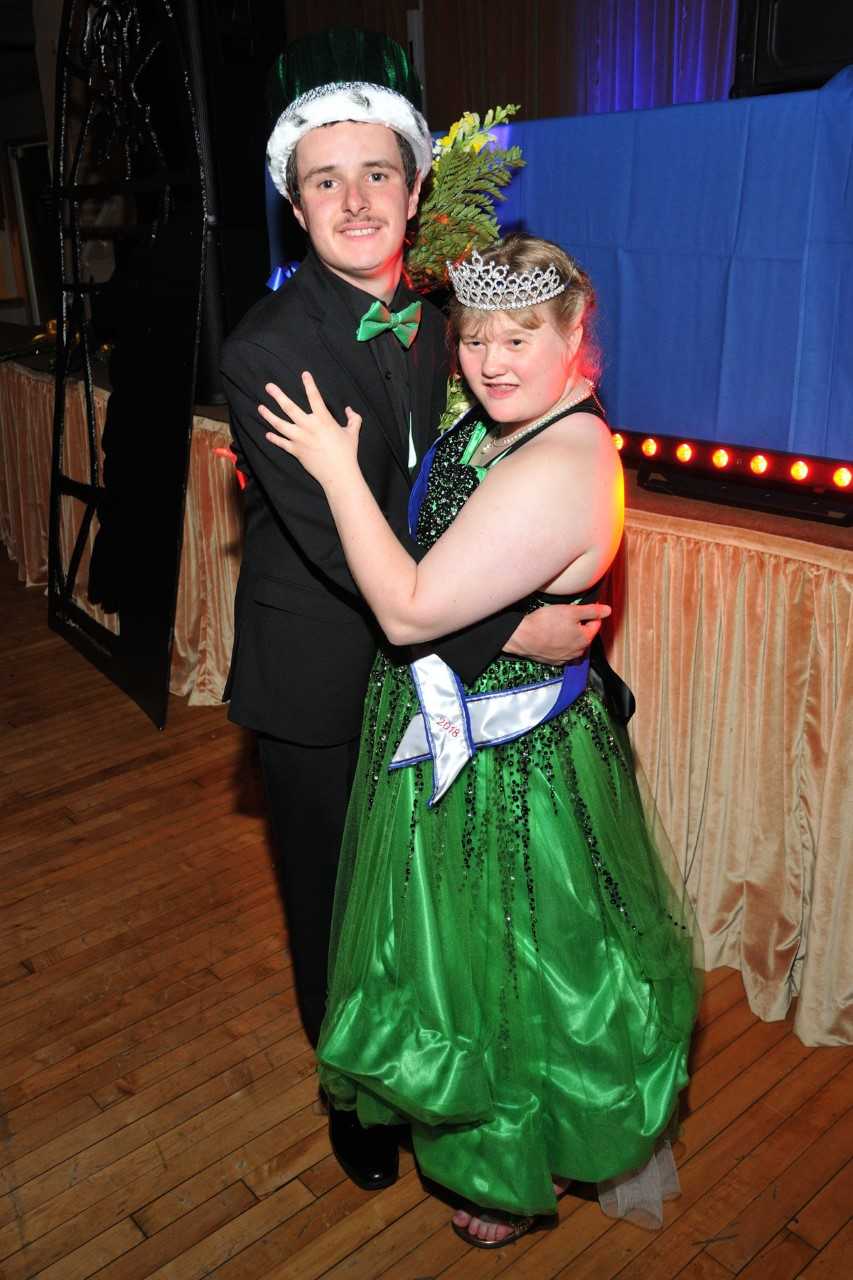 Congratulations to the 2018 Prom King, Jacob Flynn and Queen, Ashley Nagle.
Click here to view full court photo.
Engineering Presentation from SFU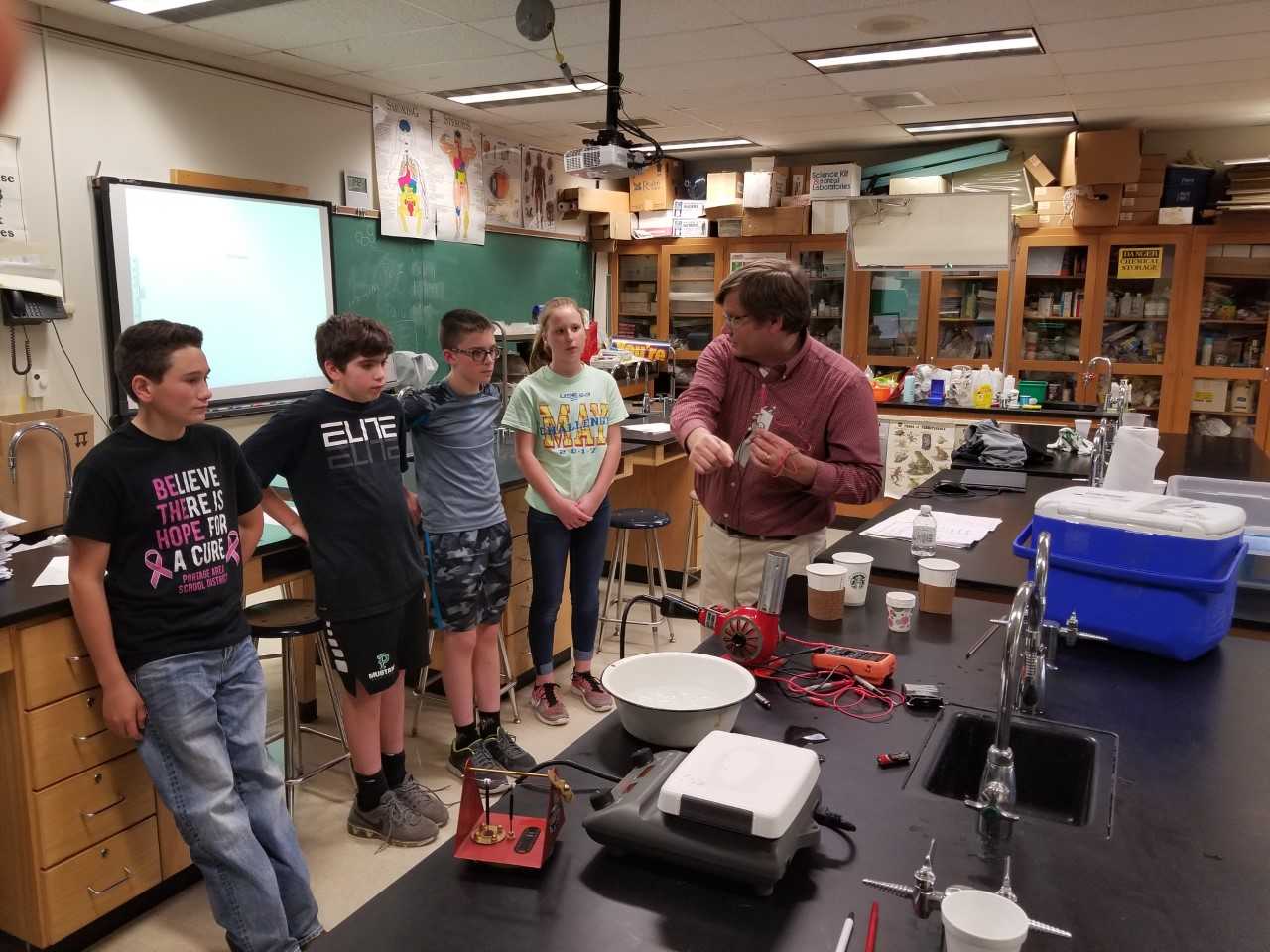 On May 14, 2018, Dr. Timothy Miller from St. Francis University performed a demonstration on General Engineering for our grades 5-7 G&T students. During his presentation, our students performed some experiments using different types of engines and tested the effect of temperature on the engines. The students witnessed the power and efficiency of the engines at different temperatures and completed some calculations. It was a worthwhile afternoon of learning and concluded our Engineering series with some staff members of St. Francis (we previously had speakers on Environmental Engineering and Petroleum and Gas Engineering.) Portage Area School District and our G&T students thank the faculty from St. Francis for spending time teaching us about some of the different engineering disciplines. Your time and efforts are appreciated!
Safe School Helpline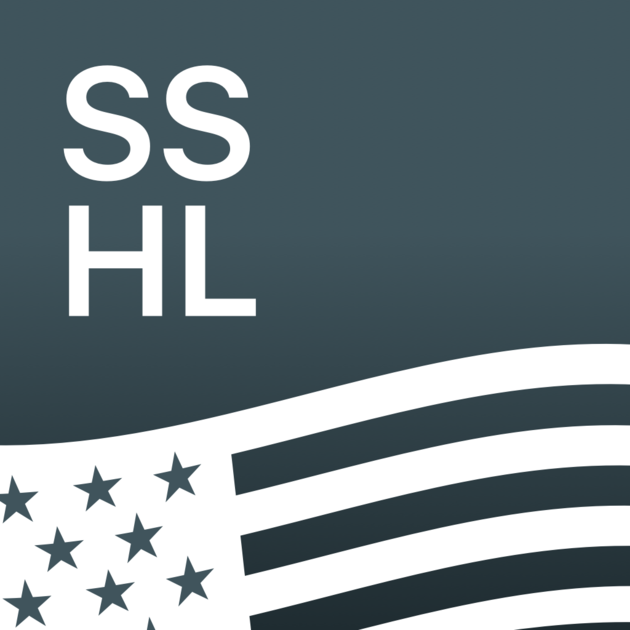 The Portage Area School District has partnered with the "Safe School Helpline" to provide an avenue for our students, staff, parents and community to report any concerns relating to the safety of our schools. If you are aware of any activity or communication that may impact the safety of our students, staff or schools, please call the "Safe School Helpline" to report your concern: The Safe School Helpline 1-800-418-6423, Extension 359 or 1-800-4-1-VOICE, Extension 359. A verbatim report will be generated and sent to your school's administration for their review and potential school action.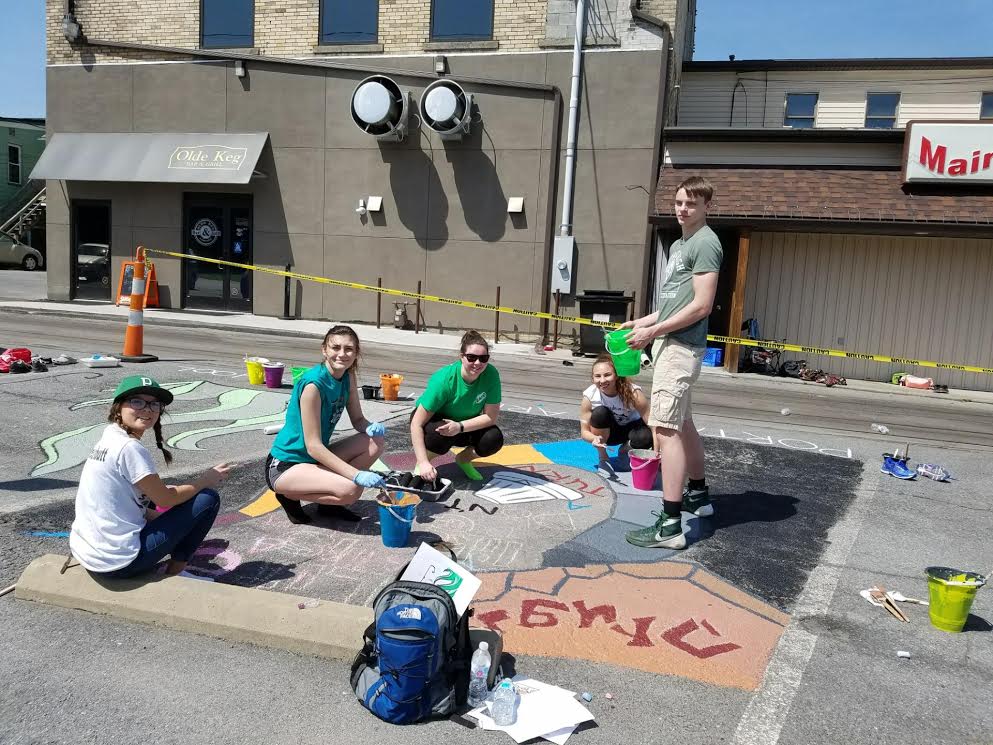 High School art students painting positive messages at the Portage Mainline
for Remembering Adam Program.
Seedlings for Schools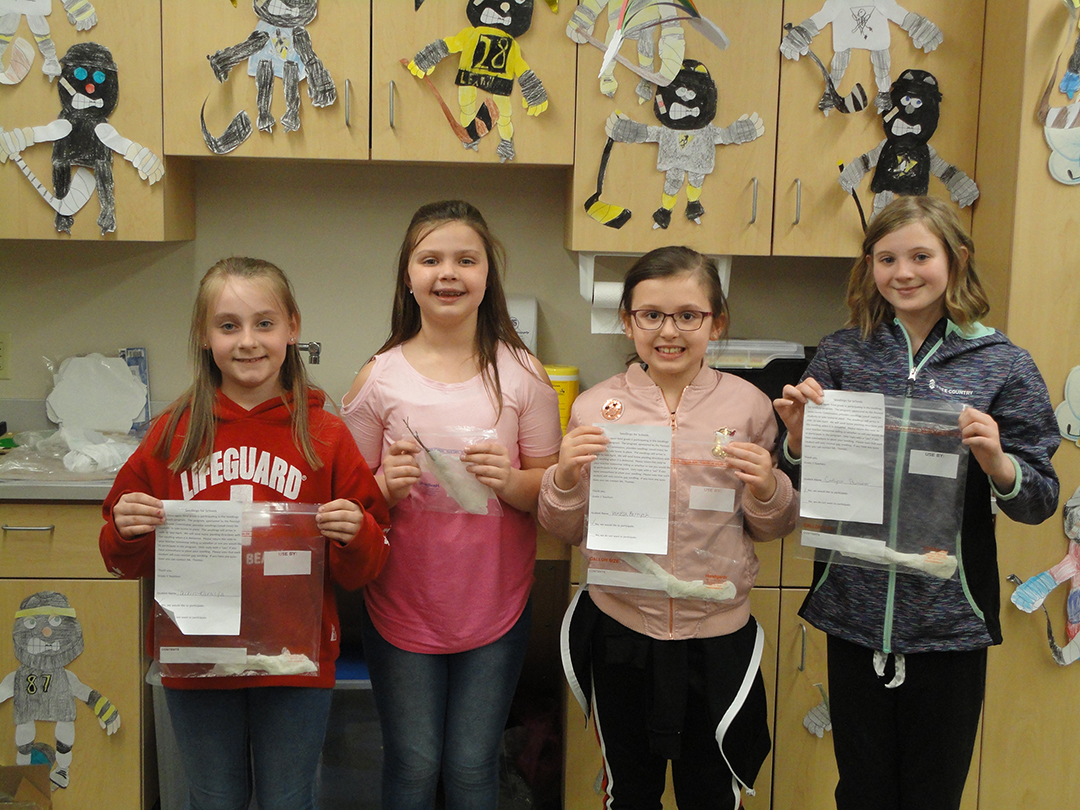 Third grade participated in the Seedlings for Schools program sponsored by the PA Game Commission. Students in third grade received an American Sweet Crabapple seedling to plant at home.
Parents Who Host, Lose the Most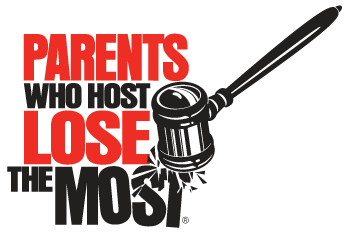 Cambria County Drug & Alcohol along with Remembering ADAM will host the prevention program "Parents Who Host, Lose the Most: Don't be a party to teenage drinking" in the Portage area from March 1 through June 1. This program sends a unified message that teen alcohol usage is unhealthy, unsafe, and unacceptable. The program provides parents and adults with accurate information about the health and safety risks associated with underage drinking and the legal consequences of providing alcohol to minors. Would you be willing to help us collect data on this program? It's easy, just click the link and take the short survey, it will take about 2 minutes. No names are collected, it's completely anonymous. With your help we can begin to create positive change within the Portage community. Only adults over the age of 18 are eligible to take the SURVEY.