Three Students to Continue Athletics in College
Recently, Michael Bryja, Caleb Kephart and Shylo Yon announced that they will continue their athletic careers at the college level. (More)

Burns Encourages Families to Get Vaccinations
If you are uninsured or underinsured, and you, your child or another family member needs immunized, the state Department of Health is offering free and low-cost immunizations (maximum $5) at a series of public clinics in the area in July. (More)
Keystone Retakes Have Been Scheduled
Any student needing to retake the Keystone Exam is asked to click here to review the study packets. Hard copies of the packets are also available at the high school office. Also, you can visit the teacher web pages for other helpful information. The tests have been scheduled for Algebra 1 - Tuesday, July 28, Literature - Wednesday, July 29, and Biology - Thursday, July 30.
Orientation to be Held for New Students
The high school will hold an orientation for new students and anyone else interested on Thursday, August 20 at 9:00 a.m. Students and parents should report to room 111 for the orientation.
Graduation Photos Can Be Picked Up at High School
Anyone who ordered photographs taken the evening of graduation can pick them up at the high school office. DVD's of the ceremony won't be available until later in July.
Student Sponsored Golf Tourney to Benefit Cancer Society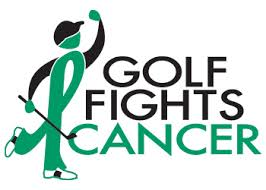 Area residents are invited to take part in a golfing tournament to benefit to benefit the American Cancer Society. As their senior project, PAHS students Bennett Falvo and Steven Panick have organized the event, scheduled to take place from 2 to 6 p.m. on Friday, July 31, at Maple Crest Golf Course. The tournament will be a co-ed scramble with four-person teams, followed by a closing ceremony and dinner. The entry fee is $50 per person. Click here for more information.
Office Hours Change for Summer Beginning June 15
The district's administrative offices will alter their business hours for the summer beginning Monday, June 15. The elementary and high school offices will be staffed from 7 a.m. to 2 p.m. The superintendent's and business offices will be open from 8 a.m. to 3 p.m.
Portage Holds Commencement for Class of 2015


The 2014-15 school year concluded Thursday evening with the awarding of diplomas to the Portage Area Junior-Senior High School Class of 2015. Staff, family and friends gathered in the high school auditorium to congratulate the 65 seniors who completed their graduation requirements and will be moving on to other schools or the workplace. The ceremony included speeches by the top five students in the class, pictured, from left, valedictorian Matthew Bartoletti, salutatorian Richard Wolford, Taylor Price, Nicholas Usry and Nicholas Lutz. Click the following links for more information about the Class of 2015: