Students Employ STEM Skills to Build Towers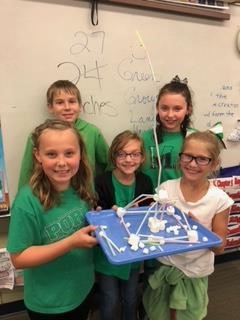 Fourth grade students in Mrs. Civis's class brainstormed ideas to create the tallest free standing tower they could by using only marshmallows and straws. After researching buildings and their designs prior to the activity, the students found that triangles were stronger than squares. Students worked together and used their creativity and critical thinking to create a strong building for the competition. Each tower that stood for 20 seconds was measured to see who had the tallest tower. The tallest tower stood 27 inches tall, the 2nd place tower stood 24 inches and the 3rd place tower was 13 1/2 inches high. (more)
PAES Students Explore PA WoodMobile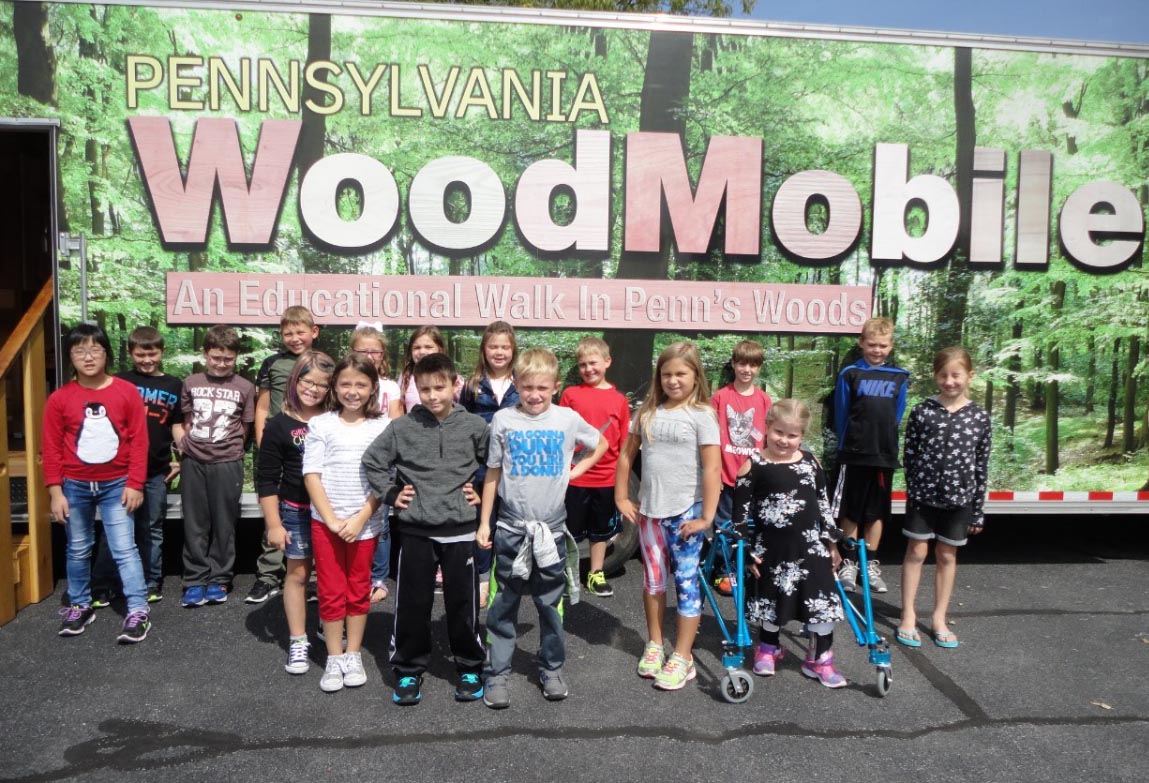 3rd Grade students at Portage Area Elementary School learned why Pennsylvania is named "Penn's Woods" through lessons and activities hosted in the Pennsylvania WoodMobile that visited the school on Monday, September 11, 2017. (More)
Mean Green Reading Machine September Incentive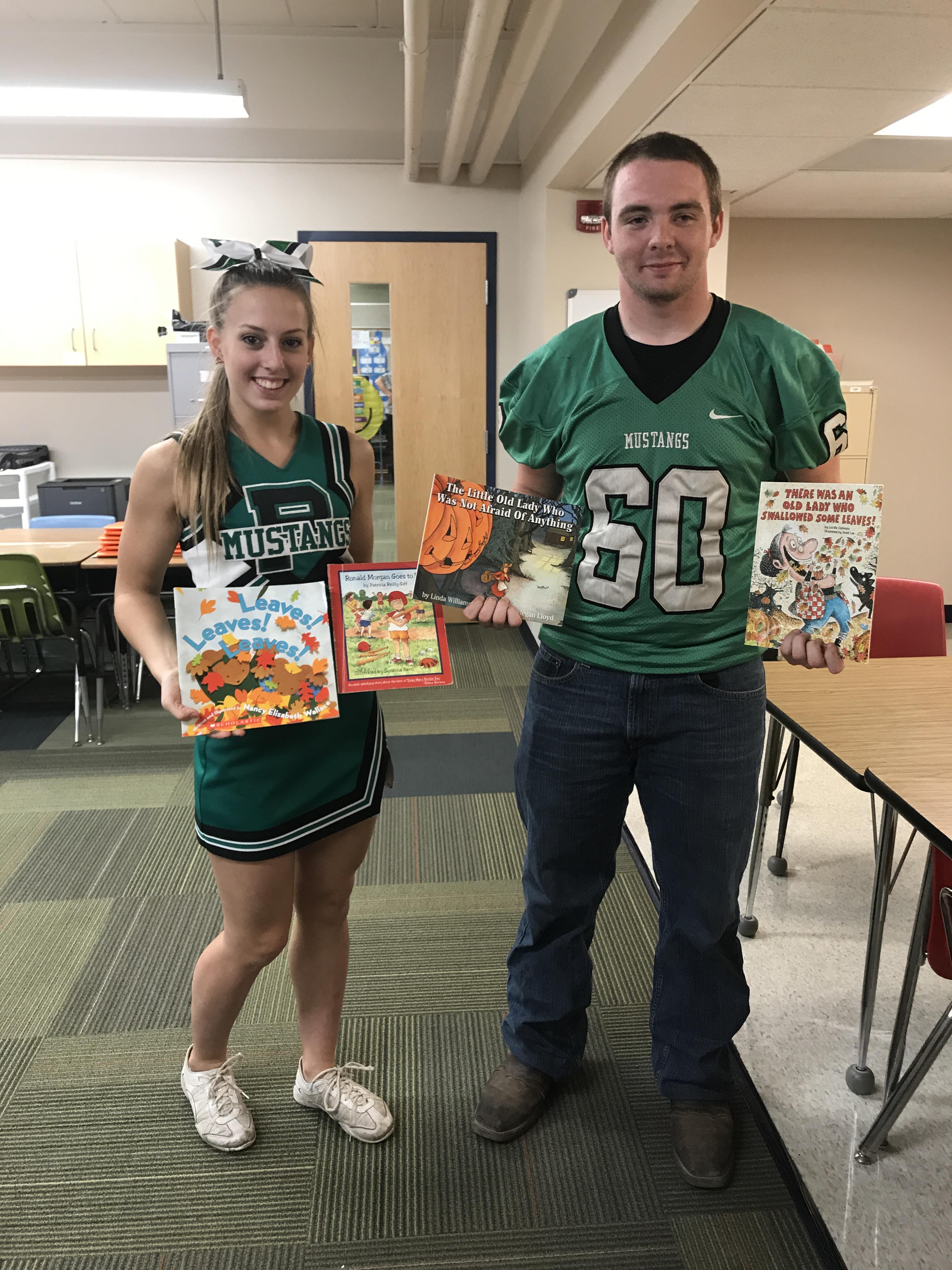 As an incentive for students in grades K-2 to complete 50 minutes of reading per week, the Mean Green Reading Machine held a special event where celebrity readers read some of their favorite stories to the students. Celebrity readers were Jamie Kostan, Josie Nemitz, Barry Crum and Luke Chobany. (More)


2017 Portage Area Homecoming

During the Portage Area Schools annual Homecoming game on Friday, September 22, Emma Beyer was crowned the 2017 Homecoming Queen. Emma was escorted by Philip Krisko. Portage defeated the Cougars 66-12 to improve their record to 5-0. (Full Court)
Immigration Discovery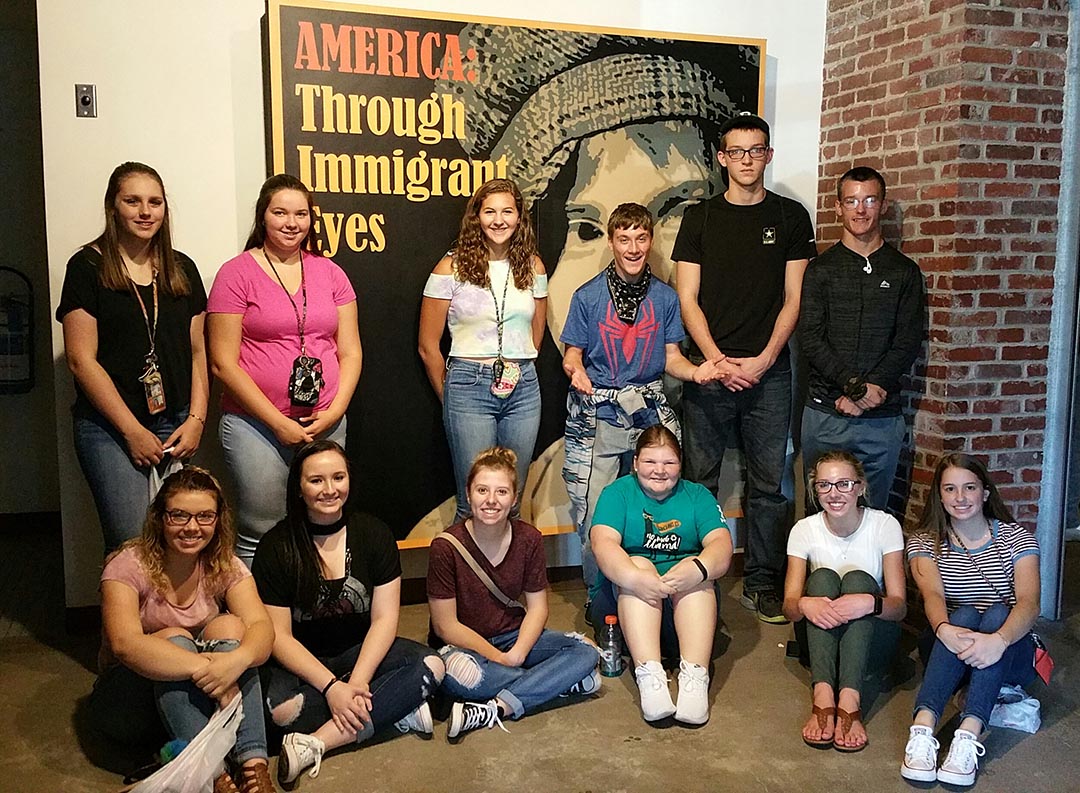 The 12th grade English classes recently visited the Immigration Museum and Heritage Discovery Center in Johnstown, PA. To begin the day, students listened to the life story of Serbian Immigrant Steven Purich and enjoyed eating ethic food at the Slavic Festival. Students then analyzed the museum's exhibits while following the journey of a particular immigrant assigned to them. At day's end, students walked the streets of Cambria City, admiring both the inside and outside of the churches built by immigrants during the late 1800s.
High School Conducted ALICE Training Review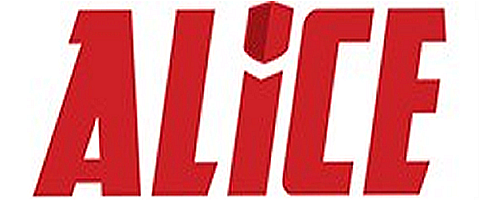 The Portage Area JR/SR High School conducted an ALICE training session for its students and staff on Thursday, September 21, 2017 at 9:20 a.m. Students and staff reported to the auditorium to review the ALICE Acronym and learned how to prepare for an active shooter/intruder on campus. The JR/SR high school will conduct a drill implementing the strategies learned during the training sometime in the future.
A.L.I.C.E. A=Alert, L=Lockdown, I=Inform, C=Counter, E=Evacuate
Ambulance Association Presents PASD with Medical Supplies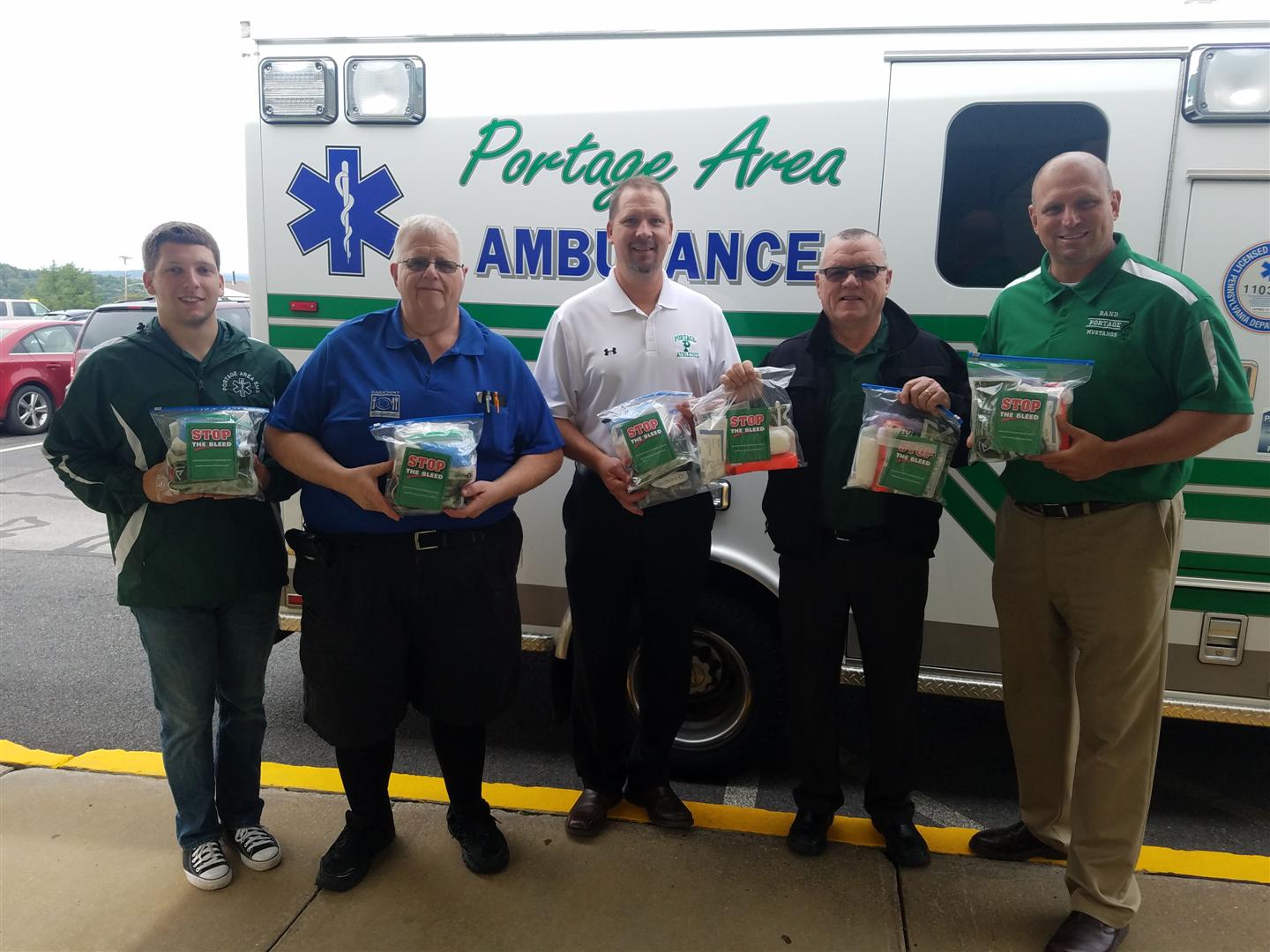 Portage Ambulance Association recently presented the Portage Area School District with 60 "Stop the Bleed" Kits. The district staff participated in a professional development workshop last June that taught each employee how to assist in a traumatic event that requires immediate attention to stop blood flow. The "Stop the Bleed" kits will be placed throughout both school buildings. Each kit contains a tourniquet, as well as other medical supplies that will allow staff to address bleeding situations until help is able to arrive. We are extremely thankful to the Portage Area Ambulance Association for providing the kits to our schools and organizing the professional development in conjunction with Duke Lifepoint/Conemaugh Hospital.