Fourth Grade Holds Their 2nd Annual Talent Show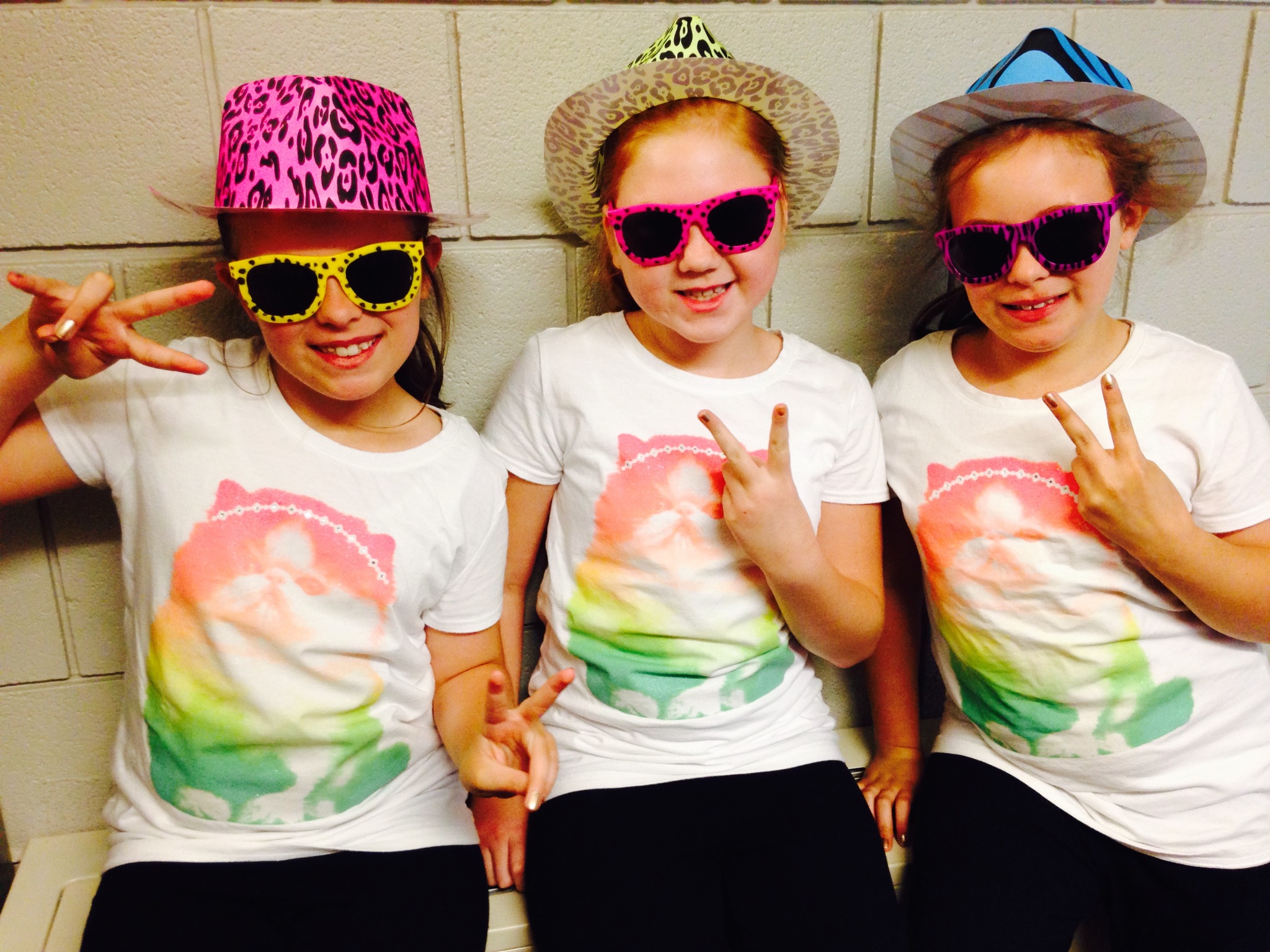 On Thursday, May 21st the fourth grade students participated in the 2nd annual talent show. The acts included singing, dancing, baton twirling, piano playing, gymnastics, a puppet show and much more. The students were excited to share their talents that delighted their classmates and teachers.
Third Grade Students Publish Books
Third grade students in Mrs. Borlie, Miss Fisher, Miss Thomas, and Mrs. Washko's classes recently published books. The students progressed through the steps of the writing process, which include pre-writing, writing, peer editing, and revising. (More)
Eighth Grade Explores Solar System During Team Unit

Earlier this spring several of Portage's eighth grade teachers combined their efforts to create a cross-curriculum unit on the solar system. Teacher Ray Trybus guided the students in a scientific exploration of the solar system, including the sun, planets and other celestial bodies. In their reading class with Vivian Herman, students read myths from different cultures about the objects in the sky, even acting out some of the myths for their peers. (More)
Elementary School Will Host Walk-A-Thon to Save Park Pool
The Elementary Student Council is sponsoring a Walk-A-Thon to help raise money to save the Crichton McCormick Park Pool. The elementary school students will be collecting sponsors from May 15th to the 29th to participate in the Walk-A-Thon on June 2 with Irene Huschak.
Every participant will receive a pair of sunglasses and pool passes will be awarded to the top 100 students who collect the most money. The more you collect in the Top 100, the better prize you can win. Top 5 collectors will be entered for a chance to win one family season pass (a $225 value) and a t-shirt. The next 40 collectors will be entered for a chance to win 1 of 20 individual season pool passes (a $75 value) and a t-shirt. The remaining top 100 students will have the chance to win 1 of 54 day pool passes (a $5 value).
Siarra Crum to Join Morehead State Rifle Team

Siarra "CC" Crum has signed a National Letter of Intent with the Morehead State rifle program. She is one of three incoming freshman shooters in the first recruiting class for head Coach Alan Joseph. Crum will join the Eagles after shooting locally with the Portage Revolver and Pistol Club. (More)
PAHS Seniors Participate in Mock Job Interviews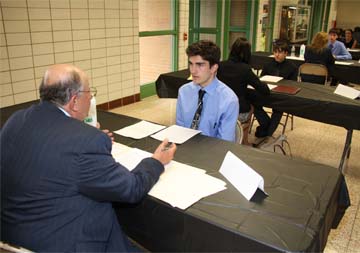 Recently, PAHS seniors participated in mock job interviews conducted by community members. According to Kristen Gribbin, who organized the event, the goal of a mock interview is to provide the students with an opportunity to practice their interviewing skills in an environment similar to an actual interview. (More)

Bunny Dash Raises $3,500 for Crichton McCormick Park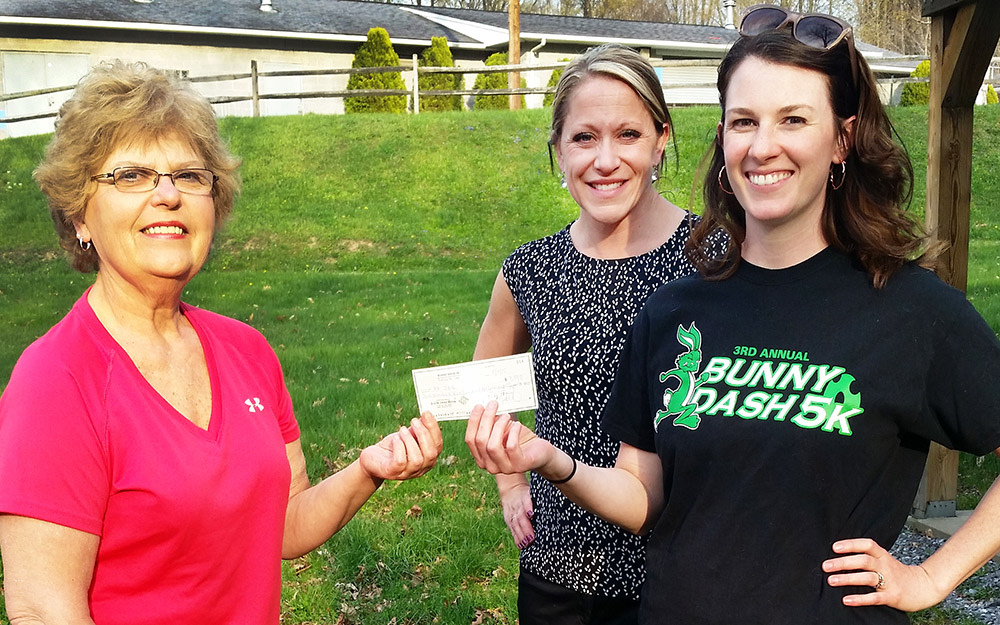 Recently Bunny Dash 5K organizers Emily Horn and Amy Burkett presented a $3,500 check to Portage Joint Recreational Committee member Kathy Hough. The money will be used to support Crichton McCormick Park. The Bunny Dash 5K, founded and organized by Portage Area School District staff members, is an annual run/walk held on Easter weekend. Many school students volunteer or participate in the event. Each year, the Bunny Dash 5K brings the community and school district together, while at the same time raising money for the park. Pictured, from left, are Hough, Burkett and Horn.
High School Releases Day-by-Day, Year-End Schedule
The final month of school is especially hectic, so to help students and staff keep track of all upcoming events, the principal's office has released a day-by-day schedule covering the remainder of the school year. The list includes testing dates, various deadlines, field trips and other special events.