Holiday Sales Dangle Discounts on E-book Readers
Holiday sales provide an excellent time to buy electronics, including tablet devices and e-book
readers. "The high school's e-book collection has reached about 500 titles, so it might be worth investing now in a reading device," said high school librarian Jay Shuck. The same devices can be used to download books from public libraries in Portage and elsewhere. (More)

Student Scientists Attend STEM Event at SFU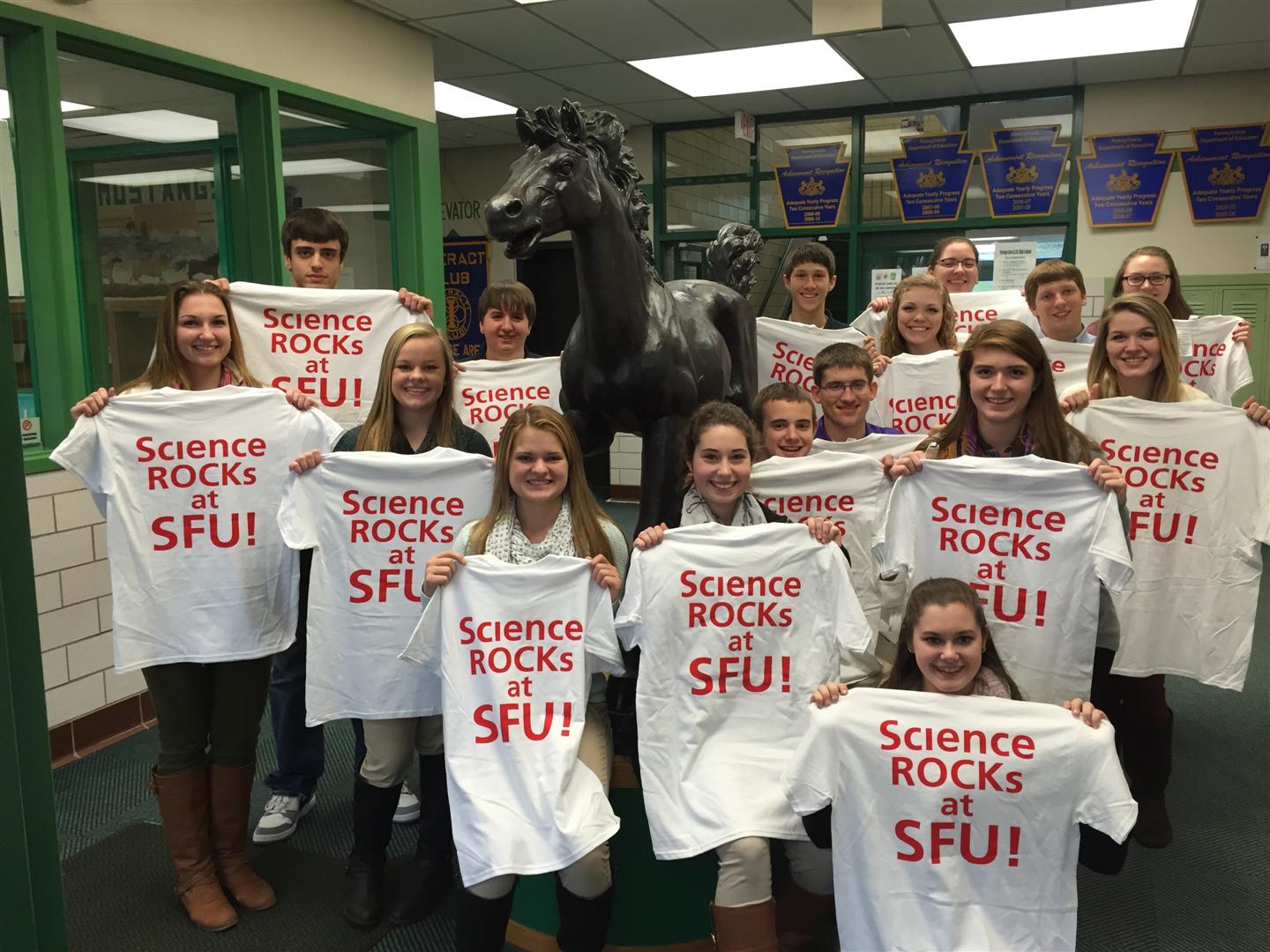 On November 24, Mr. Kargo and Mr. Trybus took a group of high school scientists to Science Day at St. Francis University. The group of 16 students had the opportunity to attend three different "break out" sessions on topics of their choice. The topics covered a broad range in the STEM (Science, Technology, Engineering and Math) categories. The faculty at the university taught each session with many of them including a unique lab experience. Another interesting part of the day was the "Science Bowl" which pitted 4 students from each of the schools in a head to head STEM trivia battle. Even though we did not win the championship, our students represented our school district very well, both in the Science Bowl and throughout the campus! Each student came home with a tshirt and other science "goodies" not to mention a delicious lunch at Torvian or Frankie's. At the end of the day, we all agreed with the slogan of Science Day which is "Science Rocks at SFU."
Cole Sossong Named Top Incoming Freshmen of 2016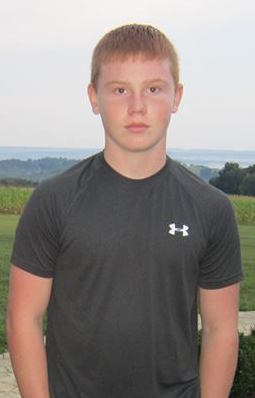 According to PA Power Wrestling Cole Sossong was ranked number 52 of the upcoming freshmen in the state of Pennsylvania. Cole placed fourth at the Super 32 Challenge Middle School division. He also earned his first PJW State Medal when he finished in fourth defeating other top ranked freshman in 2015. (more)

Alexandra Kissell signed Letter of Intent with Ohio State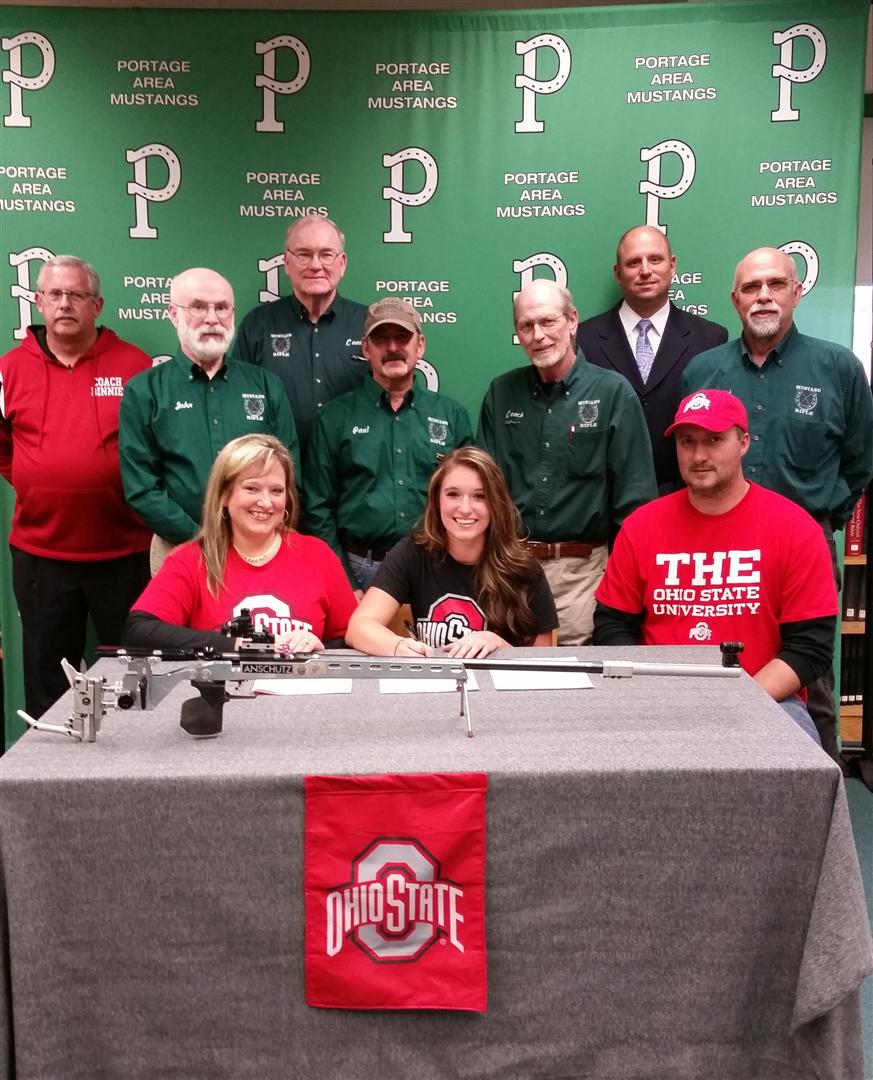 Alexandra "Alli" Kissell has signed a National Letter of Intent with the Ohio State University rifle program. She is one of three incoming freshman shooters for Buckeye's head coach Ryan Tanoue. Alexandra is the daughter of Matthew and Rebecca Kissell, and the sister of Victoria Kissell, all of Portage. (more)
Order Your 2015-2016 Jostens Yearbook Online


Now it's even easier to purchase a 2015-2016 yearbook. Under the Quick Links on the right side of this page there is a Jostens button that will take you directly to the yearbook order site. From there you can customize and purchase your book. If you have any questions contact Chuck Kassick ckassick@portageareasd.org.
Third Grade Meet and Greet with High School Students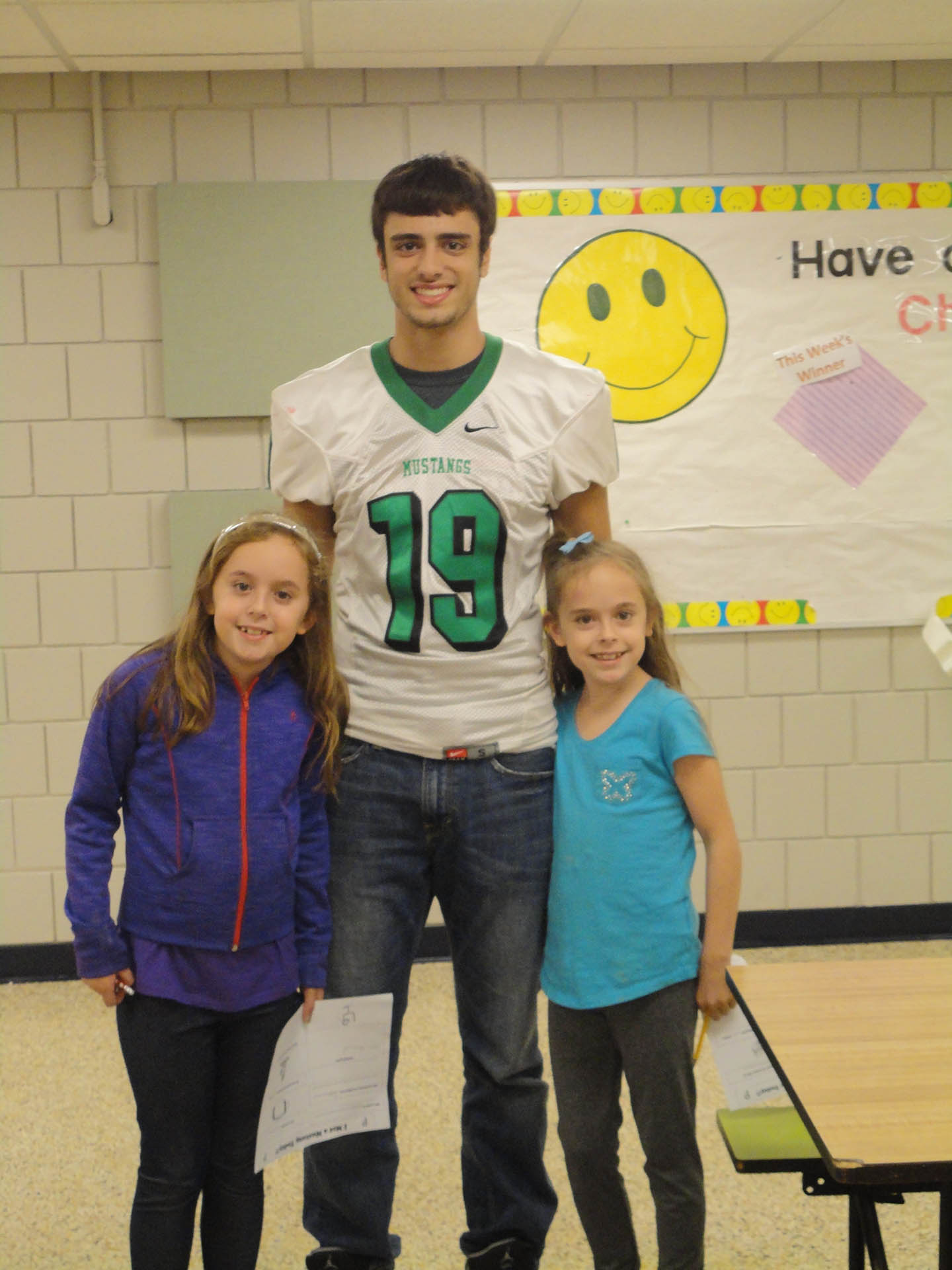 As part of an incentive for the third grade students who completed their required reading for the month, senior football players and cheerleaders visited with the students. The students asked them questions about football and/or cheerleading, got autographs, and had their pictures taken with the high school celebrities. (more)
Portage Students Show Their Respect on Veteran's Day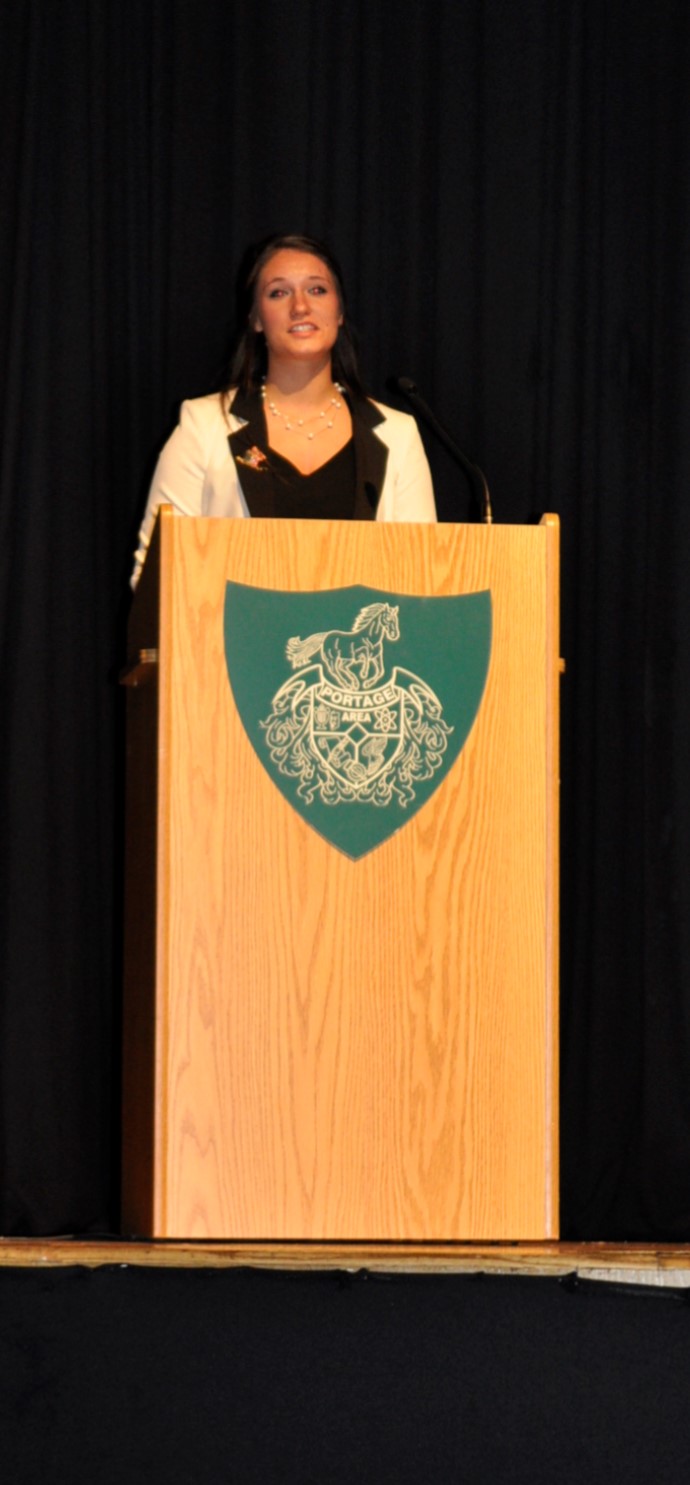 Every year the Portage Area Jr. - Sr. High School hosts a Veteran's Day program the day before Veteran's Day. This year's Veteran's Day program was held on Tuesday, November 10th, 2015. Veteran's Day is an official United States holiday that is annually recognized on November 11th to honor those who have served in the United States Armed Forces, known as our veterans. This year's program was the senior project of Alli Kissell who then opened the program with a few words. Following Alli, Mr. Cecere and Mr. Zelanko presented some short remarks. Following those speeches, three sophomores chosen by Mr. Burkett and Mr. Kassick, Abby Thomas, Alexis Rummell, and Kasey Chobany, gave a speech on Veteran's Day, their experiences as family members of a veteran. ~Katie Nolan
District Moves Library Card Catalogs to the Internet

The Portage Area School District libraries have moved their digital card catalogs over to the Internet, allowing students to search the libraries' collections from anywhere with an Internet connection. The new system is connected to the libraries' circulation computers, giving patrons a "live" view of whether a book is checked in or out. In addition to its universal access, the system backs up records daily and is set up to handle information about newer forms of media such as e-books and audiobooks. The high school has already started building an e-book collection, and the elementary school is soon to follow. No password is required to search the catalogs, which can be reached by clicking on the "PASD Libraries" icon on the right-hand side of this page.
Information About Bus Stops and Town Sewer Project
The Portage Sewer Project is currently underway in the township and the lower end of the borough. This project has provided some challenges and concerns for the district, Tri-County Transportation and most importantly the parents when it comes to the safety of our students. Communication and a healthy dose of patience will prove invaluable when large equipment and dirt haulers are parked on your street. Everyone's cooperation is greatly appreciated. (More)
PHEAA Released the 2015 Pennsylvania Student Aid Guide
Pennsylvania Higher Education Assistance Agency (PHEAA) has released the 2015 Pennsylvania Student Aid Guide for students planning to attend a post-secondary school in 2016. We strongly encourage you to review this informational booklet and better prepare yourself for the upcoming financial aid submission deadlines. Click here to view guide.