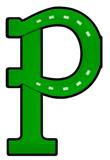 Science Club Coin Harvest
Members of the PAHS Science Club will be canvassing the community on Saturday, April 22, from 9:00 a.m. to noon to collect money as a way to raise funds for the Baltimore trip. Students are to meet at the High School at 9:00 a.m. and will be assigned a specific area in which to harvest coins.
SAT Cram Session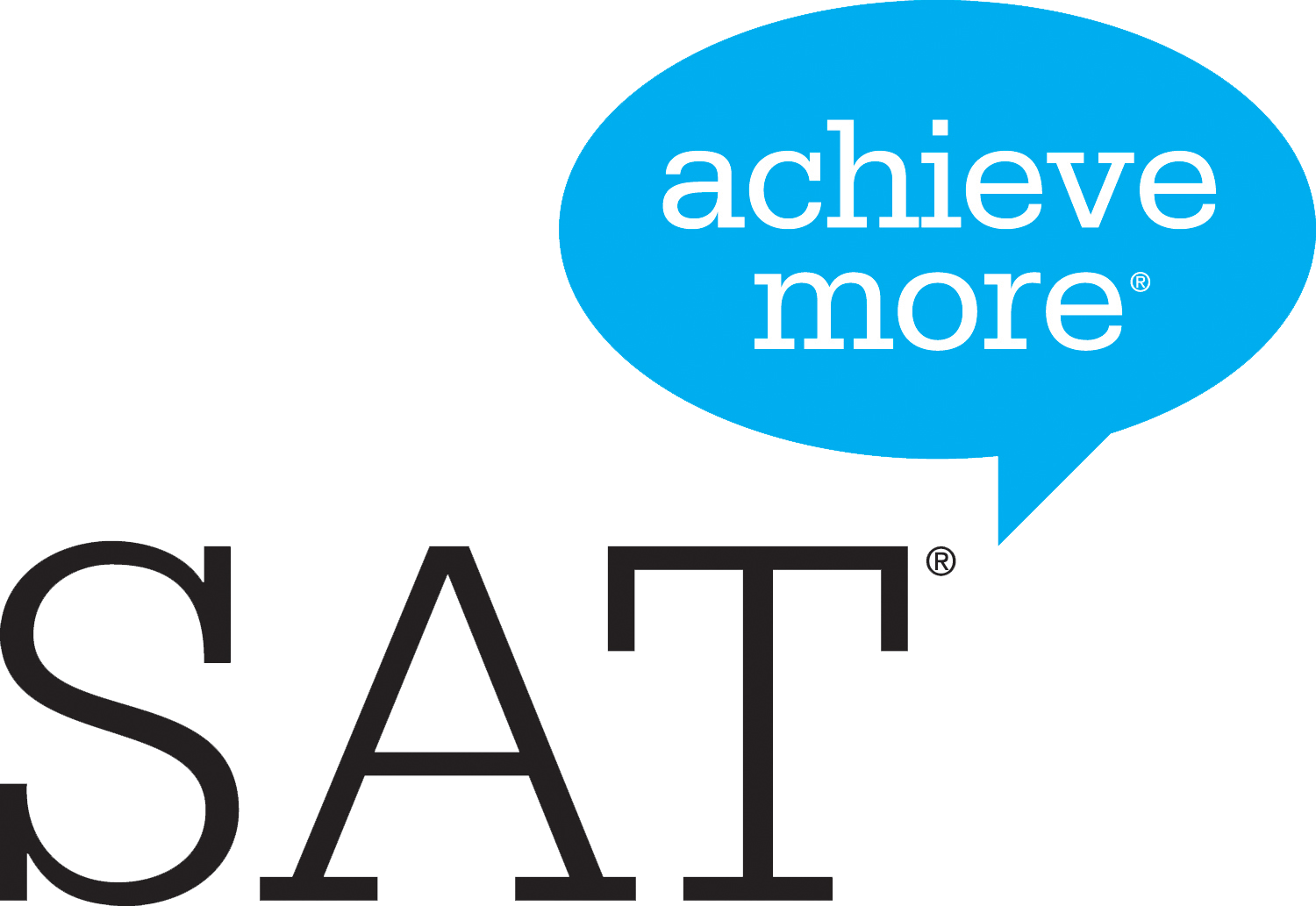 Mrs. Lutz will have an SAT cram session on Wednesday, April 26th and Tuesday, May 2nd at 6:30 p.m. in her room. Please pick up a packet from Mrs. Panick so you can have it completed for the first session. Juniors can also go on Study Island to practice Verbal and Math.

Survey for Coal and other Energy Industry Workers
To support growth and diversification, The POWER Partners are reaching out to coal and energy impacted workers to determine interest and desire to transition into new job opportunities. We need YOUR thoughts on the direction our regional industries are heading. Recent changes in the energy industry, especially in coal and coal-fired power, are also bringing many opportunities. Please help us to better understand your current situation and where you would like to see things go.
Regional leaders are organized to make sure that the companies in these industries are stabilized and open doors to a future that includes technology and manufacturing. We need your opinion.
Take the survey at: http://www.thepowerpartners.org/
Art Students Paint Mural for US Postal Mail Building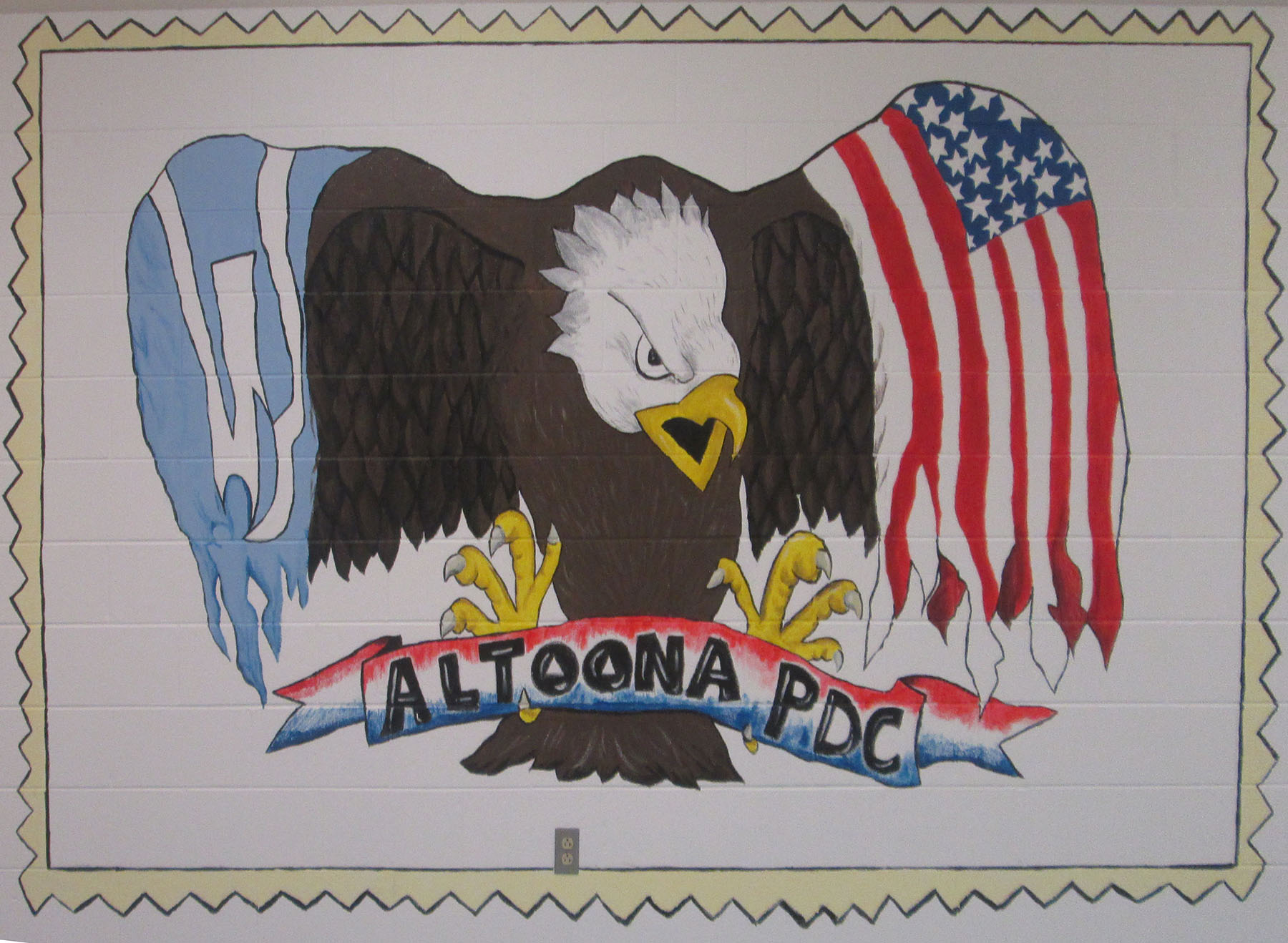 Mr. Robert Koval, former graduate of Portage Area High School and manager of the United States Postal Mail Processing building, Altoona PDC located in Duncansville, commissioned the Art Department in the High School to create a mural for their newly renovated lobby. The design also will be used as their new logo.
Students Makayla Klein (11 grade), Christopher Hartline (10 grade), Kaylee Koval (10 grade),and Alexis Miller (10 grade) all produced sketches and contributed to painting the mural.
Portage Area Students in Grades 3-8 PSSA Testing Schedule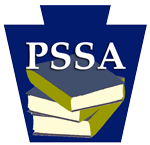 Students in grades 3 through 8 will be taking the following PSSA tests:
English Language Arts: April 4-April 7
Mathmatics: April 25-April 27
Science: May 2- May 3
New Immunization Requirements for School Age Children
Please note the Department of Health has changed the school immunization regulations starting August 2017.
The changes include the following:
*combination form for diphtheria and tetanus
*pertussis vaccination
*combination form for measles, mumps and rubella
*meningococcal conjugate vaccine for entry into the 12th grade
* or in an ungraded school in the school year the student turns 18
If you have any questions, please contact your child's physician or feel free to contact your school nurse at 814-736-9636, ext. 1310 in the HS and 814-736-9636, ext. 1370 in the ES, as we can be a valuable resource in helping you understand just what you may need as we enter the upcoming school year. (more)
District Snow Make Up Days
At the March 22, 2017 regular meeting, the Portage Area School Board voted to approve revisions to the 2016-2017 (current year) school calendar. Three snow days will be made up at the end of the school year. Graduation and the last day of school for students will be June 1, 2017. School will be closed May 12, 2017 (Prom Day). If there would be a school closing between April 18, 2017 and May 12, 2017, May 12, will be an Act 80 day and only staff will report. Students do not report on Act 80 days.
Doug Conlon Inducted to Wrestling Coaches Hall of Fame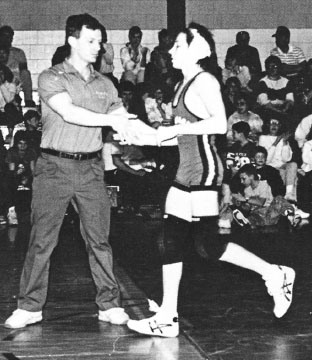 Congratulations to Mr. Doug Conlon for being inducted into the District 6 Wrestling Coaches' Association Hall of Fame. Mr. Conlon was the secondary guidance counselor and started the wrestling program here at Portage Area back in the 1970's. Many of his former student-athletes credit Mr. Conlon for his assistance and guidance through their high school careers. We are honored to recognize his efforts, accomplishments and this mot-deserving induction.
Click here to see the list of scholarships available to seniors.
PRE-K/KINDERGARTEN REGISTRATION 2017-18
Mr. Christian Serenko, Principal of the Elementary School has announced that the Portage Area School District will hold registration for Pre-School (K-4), new Kindergarten (Kdg) and New First Grade (1st) students on Wednesday, April 19, 2017 in the Nurses' Suite of the Elementary School. Registration will be completed with the School Nurse. Children already attending Pre-School or Kindergarten classes at the time of registration will not need to register again. Children need not be present at the time of registration as no testing will be administered. (more)
QR Code Scavenger Hunt
Recently in the Elementary school, Mrs. Stiver's 5th grade math classes participated in a QR code scavenger hunt. The students had to scan the codes which were spread throughout the school in order to get a math question. They then had to solve it, and look for their answer on a different code. (more)
Elementary School Celebrates Read Across America Week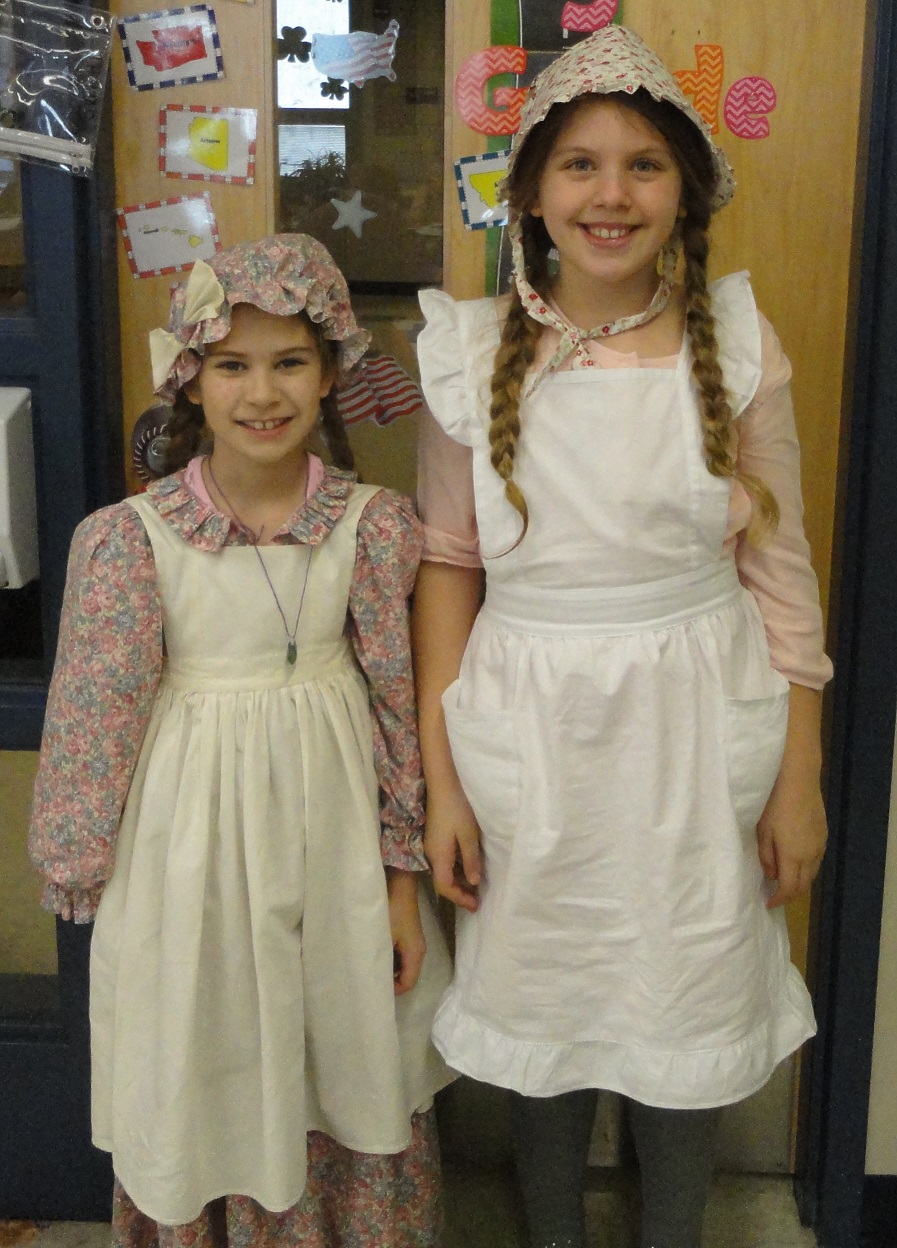 Elementary school students participated in Read Across America Week, in honor of Dr. Seuss' birthday. Each day of the week had a different theme related to reading and Friday was dress as your favorite book character day. The students who dressed paraded through the auditorium and classrooms to show off what they wore. The Johnstown Tomahawks also stopped by to read, answer questions, and sign autographs. Officer Leyo, Mrs. Amy Burkett, Mrs. Pisarski, Mr. Serenko, and Mr. Zelanko were celebrity speakers as well. (more)
Elementary Art Work on Display at SFU
The artwork of 20 Portage students will be on display at the Southern Alleghenies Museum of Art, located on the campus of St. Francis University in Loretto. Congratulations to the elementary students whose art work will be on display until April 8. (more)
Former UFC Fighter Speaks to PAHS Students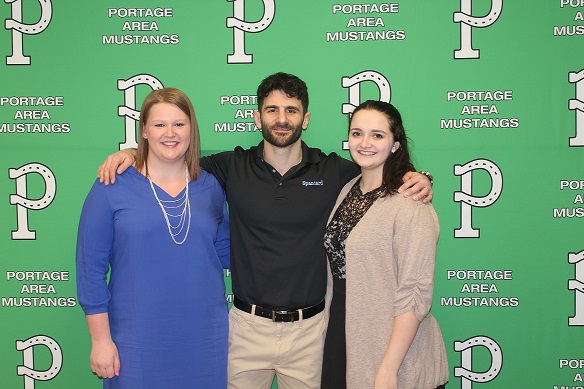 Former Hollidaysburg wrestler, teacher, and coach, Charlie "The Spaniard" Brenneman spoke to the Portage Area High School students on Thursday, February 16th. Mr. Brenneman shared his program, "Write YOUR Story", to encourage students to pursue their own personal dreams and aspirations. At the conclusion of the assembly, Charlie participated in a meet-and-greet with PAHS students which allowed for one-on-one conversation. He also had his autobiography, Driven: My Unlikely Journey from Classroom to Cage, available for students which tells the story of The Spaniard's humble upbringing in Central PA to his international success as a professional athlete. This program was organized by Emily Krisko and Kayla Vocco as their senior project, with the help of Mr. Kassick and Mrs. Gdula.