Portage Area Junior-Senior High School Library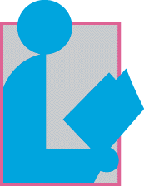 The Portage Area High School Library is home to approximately 8,000 volumes, approximately 40 different periodicals, and 18 workstations with internet access. As a member of Access Pennsylvania, the library can borrow books from more than 3,000 other school, college and public libraries across the commonwealth at no charge to the patron. The library is also a member of the Power Library electronic database providing free instant access to thousands of photographs and articles from magazines, encyclopedias and other reference sources.

Independent Reading Program -- Quiz List Expanded to 20,000 Titles!
All students in the Portage Area Junior-Senior High School must read books on their own as a graduation requirement. Computerized multiple-choice quizzes are used to test students on they books they've chosen. In November 2008 the district purchased all available quizzes from the Scholastic Company, expanding the high school's selection from 3,000 to over 20,000.
Library Science Classes
Students in grades 7 and 10 attend library science classes for half of the school year. The younger students study the basics of using the school and other libraries: the different types of library materials, the location of various items, the use of call numbers and the electronic card catalog, and writing bibliographies. The older students focus on electronic sources of information (most accessed via the internet), learning to distinguish between reliable and questionable sources of information, and citing sources.

For articles from trusted magazines, newspapers, reference books and other sources, visit Pennsylvania's Power Library website, available through the Portage Public Library's website (click the Power Library icon at left). You will need the barcode number from one of the library's borrower's cards as your password.

The Portage Public Library offers free downloads of audiobooks and ebooks for area residents who have a borrower's card. The library also has audiobooks on its shelves.

Search for books in the collections of more than 3,000 school, public, college and specialty libraries across Pennsylvania. The books can be requested and borrowed for free through your local library.

If you need a word processing, spreadsheet, presentation or drawing program but can't afford to pay for one,

openoffice.org

provides and Office-like suite of programs for free. The documents you create can be saved as Office docs and used at school.

Chat live with a real librarian.
Portage High School Library