Screenings: Screenings are used as a snapshot of a child's speech and language skills. Permission is not required to screen a child for speech and language. Screenings are usually provided to:
-all preschool children in the a.m. and p.m. classes at the beginning of the school year
-children in grades *K-2 who may have been screened the previous school year and were age appropriate, but now need rescreened
-children who were referred by their parents or **teachers over concerns of difficulty with articulation, expressive or receptive language
-new students who have moved into the district and the teacher expresses concerns
Click the following links for more information on: articulation, expressive or receptive language
If the students' errors affect their speech intelligibility, academics and/or social interactions, they will need further speech and language testing, with parent/guardian permission.
*Children in grades 3-6 may also be screened, but are typically picked up for speech and language services before these grades.
**The teachers of PASD do a wonderful job determining whether or not a child should be screened for speech and language therapy. If you have concerns, speaking with your child's teacher may help determine whether they need screened, or not.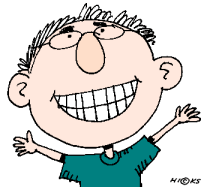 Evaluations: If your child has difficulty on a speech and language screening, and it is determined they need an evaluation, this is the paper work you can expect to receive:
Parent Input

A list of developmental skills, and an opportunity for you to provide more information about your child's development

Teacher Input

Similar to 'parent input', but provided to teacher to list their concerns related to education

Permission to Evaluate (PTE)- Consent Form

This form describes your concerns and lists the

evaluations

that will be used to address your
concerns

Permission to Evaluate- Evaluation Request

This form is different from the Consent. After you (the parent/guardian) request an evaluation, this form must be signed and returned to the Speech Therapist before testing can begin.

Procedural Safeguards Letter

This document is for your records and describes what the Procedural Safeguards Notice is. It also provides Local Resources for Parents.

Procedural Safeguards Notice

This document is also for your records. It is described in the Procedural Safeguards Letter.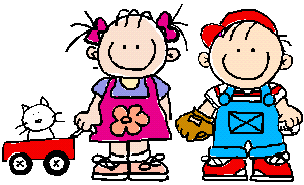 After the evaluation is completed, the Speech Therapist will determine if your child qualifies for speech and language therapy, or not. You will then receive the following paper work:
| | |
| --- | --- |
| Evaluation Report (ER) | The Evaluation Report is sent home whether or not your child qualifies. The ER describes the evaluation, your child's responses, and your child's eligibility for speech and language services. This form must be signed and returned to the Speech Therapist for school aged children (K-12). If your child is in preschool, the form can be kept for your records. |
| Invitation to Participate | The Invitation to Participate should be returned to the Speech Therapist as soon as possible. When your child qualifies for speech therapy, this form is an invitation to participate in the IEP meeting, and will list a time and date for the meeting. You are an integral part of the meeting, and should be in attendance. If you are unable to make the meeting, please contact your speech therapist, or child's school, to let them know a better day or time that suits you. |
| | |

At the time of the IEP meeting, which is held at the school in either the conference room or the speech room, you will meet with the speech therapist, and a team of members including your child's teacher (if available). The following documents will be provided during the meeting:
| | |
| --- | --- |
| Individualized Education Program (IEP) | This is the actual document. This document will be reviewed during the meeting, and any necessary changes will be made during or immediately following the IEP meeting. You (the parent/guardian) will be asked to sign the document twice during the meeting; once to indicate you are in attendance, and once to acknowledge that you received the Procedural Safeguards Notice. After any changes are made to the IEP, and all signatures are included you will receive a copy for your records. |
| Notice of Recommended Educational Placement (NOREP) | This document is signed after the IEP is completed. Your signature indicates that you agree with the IEP. Services (Speech Therapy) cannot begin until you sign the NOREP. You will also receive a copy of this document, after it is signed by the Superintendent. |