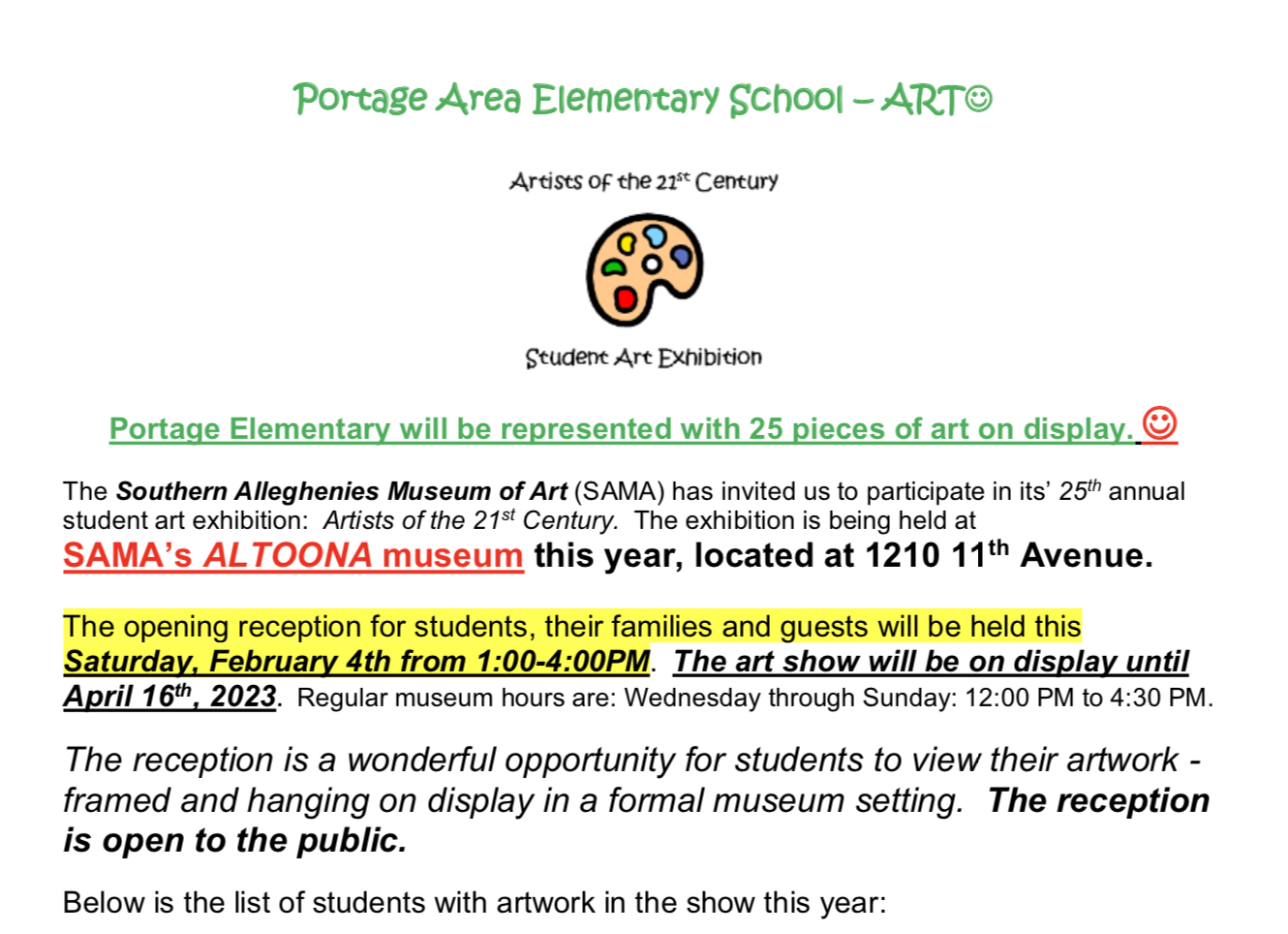 CONGRATULATIONS TO OUR STUDENTS!
1st Grade: Reese Leman & Bentley Rice
2nd Grade: Emma Layo, Scarlett Moschgat, & Liam Rose
3rd Grade: Dalton Duttry & Connor Palesch
4th Grade: Matthew Shi
5th Grade: Arrielle Douberly, Kris Litzinger, Chase Melotti, Aurora Parks, Kaycie Rich, Josephine Smith, Peyton Watt, & Camdyn Westover.
6th Grade: Zoey Boast, Annie Bracken, Lilah Eppley, Anneka Gribbin, Tyler Havrilla, Kelly Jones, Makayla Lutz, Josie Sossong, & Gavin Strittmatter.
PortageElementary School is very proud of our student's achievements and efforts! Don't forget, the show will be up until April 16th. The reception is February 4th from 1:00 – 4:00PM.
Please come to the "Student/Family Reception" on FEB. 4th, or stop by at your convenience. Thank you for your support! 
❤️ Give blood and warm hearts this month!❤️
Join the Red Cross Friday, February 17th from 8:30-1:00 at the PAHS gymnasium to donate. All who donated will get a $10 Amazon.com gift card by email and an automatic entry to win a trip to Florida! Appointments are encouraged and can be made at rcblood.org/heart