Congratulations PAHS Boys Basketball!
The Portage Mustang Boys Basketball team concluded a historical season this week, finishing with an overall record of 21-3. Along the way, they won the school's first ever District 6 Basketball Championship, the boy's first trip ever to the state Final 4 (out of 121 teams in AA), and won the first ever WestPAC section championship. Team members include: Seniors- Koby Kargo, Demetri Miller, Preston Rainey, and Payton Zatek, Juniors- Kaden Claar, Gavin Gouse, Jace Irvin, and Joey Lawrence, Sophomores- Billy Dobrowolsky, Mason Kargo, Andrew Miko, and Luke Scarton, and Freshman- Connor Binaut, and Brennan Heidler.
We couldn't be prouder! Congratulations!. #PortageProud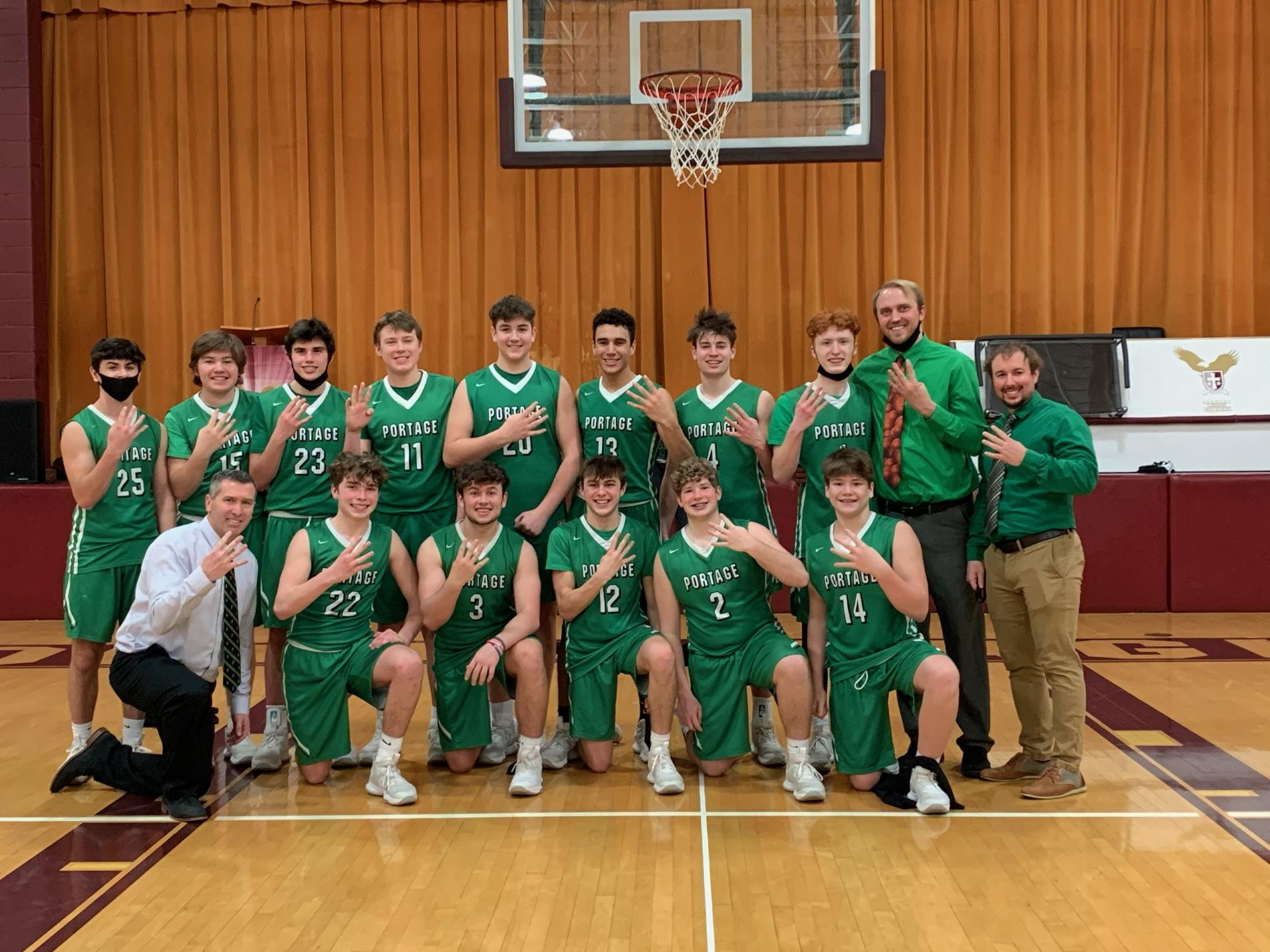 Rural Youth Survey
Our school is taking part in the Pennsylvania Rural Youth Survey (PRYS), conducted by the Center for Rural Pennsylvania in collaboration with the Pennsylvania State University, Altoona (PSUA). The survey is designed to identify trends and developments in the attitudes and aspirations of rural Pennsylvania youth. Students taking the survey will be asked about their use of computers and internet, their school plans and expectations in the future, school and community activities, attitudes and feelings about themselves and families. The survey will be administered online through a web survey link emailed to students. The survey takes less than one hour to complete.
We would like all 9th and 11th grade students to take part in the survey. However, the survey is voluntary. Completing the survey will cause little or no risk to your child. The only potential risk is that some students might find the topic of some survey questions to be sensitive, such as questions about feelings. If your child is not comfortable answering a question, they may skip it. No action will be taken against the school, you, or your child, if your child does not take part. In addition, students may stop participating in the survey at any point without penalty. A copy of the survey is available for your review by emailing Dr. Lacey Wallace (see below). The survey has been designed to protect your child's privacy. Students will not be asked to put their names on the survey. No school or student will ever be mentioned by name in a report of the results.
The Penn State review board has approved the survey. If you have any questions about your child's rights as a participant in this survey, would like to see the survey, or if you feel your child will be harmed in any way by taking part, please contact Dr. Lacey Wallace by phone or email (see below). If you do not want your child to take part in the survey, please email Dr. Lacey Wallace. Otherwise, no action is required.
Survey Contact: Dr. Lacey Wallace
Phone: 540-553-4414
Email: LNO106@psu.edu
Orders are due April 21. Checks payable to Portage PTO
**Please see the team schedule page under athletics. The schedules for athletic events are subject to change.
* For the second Youtube account link, go to the Teams schedules under the Athletics page.
National Child Abuse Prevention Month is an annual observance in the United States dedicated to raising awareness and preventing child abuse. The students at PAES placed blue pinwheels to remind us that children deserve a happy, safe childhood. You can see pictures of the pinwheel placing below.
PAHS SADD Club created a PSA for a distracted driving contest. You can watch it here.